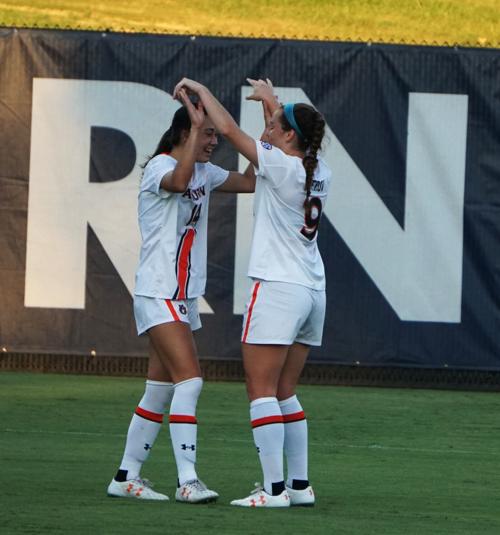 The Auburn soccer team will kick off the SEC's fall schedule with the league's first game at home on Sept. 18, per the team's new schedule released Wednesday afternoon.
Auburn will host Mississippi State on that Friday, a day before the rest of the conference kicks into action on that Saturday. Auburn will play four home games and four road games in the shortened fall stretch.
Auburn will close the fall hosting rival Alabama on Nov. 8 before the SEC Tournament opens on Nov. 13.
Auburn's gameday procedure information, including its attendance policy, has yet to be announced.
Auburn's schedule is below:
» Sept. 18: Mississippi State at Auburn, 6 p.m.
» Sept. 27: Auburn at Texas A&M, 2 p.m.
» Oct. 3: Auburn at LSU, 7 p.m.
» Oct. 11: Ole Miss at Auburn, 2 p.m.
» Oct. 18: Auburn at Georgia, 6 p.m.
» Oct. 24: Kentucky at Auburn, 6 p.m.
» Oct. 30: Auburn at Arkansas, 6:30 p.m.
» Nov. 8: Alabama at Auburn, 5 p.m.
The SEC Tournament is set to be played Nov. 13-22 in Orange Beach, with all 14 teams competing in a double-elimination tournament.
Be the first to know
Get local news delivered to your inbox!