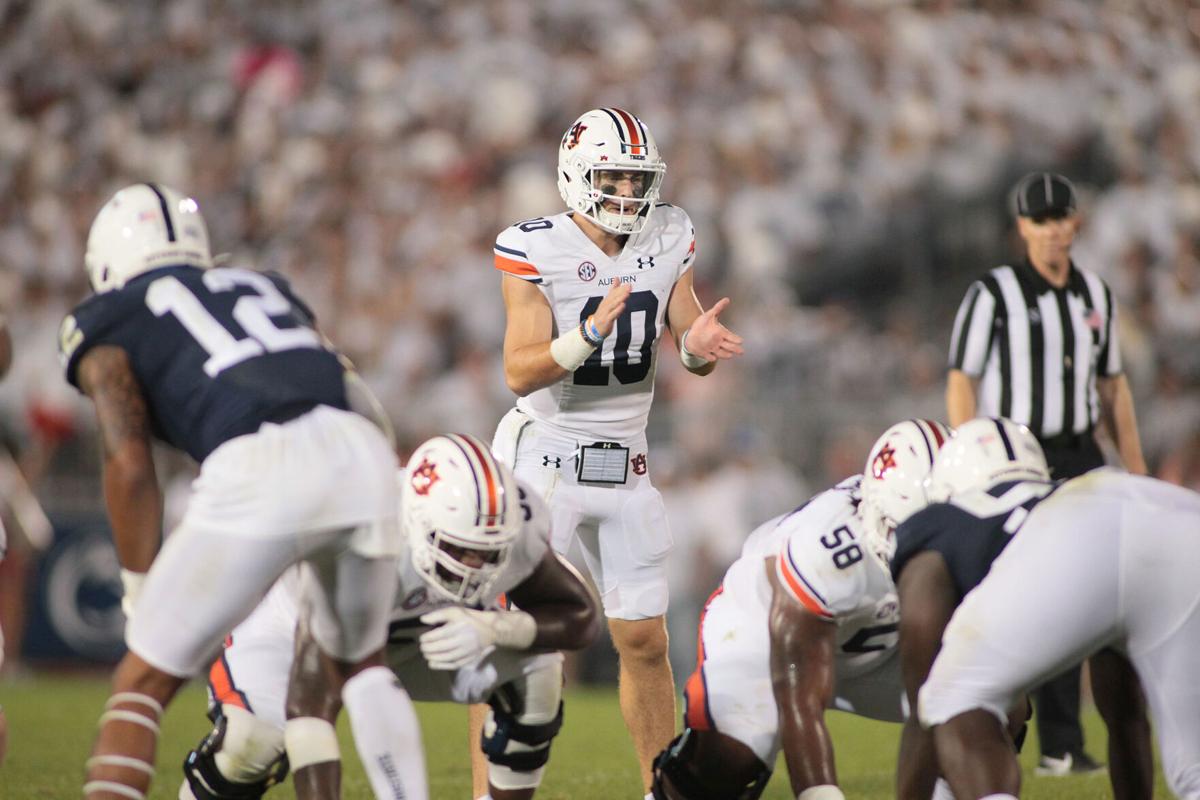 The word around Bo Nix this season has taken a life of its own.
Now the Auburn quarterback plans to put the buzz good use.
Nix introduced a new licensed T-shirt Friday with plans to donate the proceeds, leaning into a gag that's spread on social media this year.
Nix's new shirt reads 'Focused. Having fun,' and is marked with his signature — and he said proceeds will go to the fundraiser for Luke Deal's father who is battling ALS, and to Mercy Deliverance Ministries which aims to tackle food insecurity in Alabama.
The shirt is availably on BreakingT.com/BoNix from now until the Auburn-Georgia game on Oct. 9.
The words on the shirt lean into the 'This is the year' gag that has followed Nix around since preseason camp. If you haven't seen it, the gag is to copy and paste a corny and cliché-ridden blurb about Nix and spam it into replies and comments on posts about Nix.
"This is the year. Bo Nix has improved so much under this new offense. He's focused. He's having fun. I wouldn't be surprised if he's a dark horse for the Heisman."
Nix has decided to spin the gag into something even bigger.
"This phrase has taken on a life of its own, and y'all are having fun with it. That's great!" he opened his post Friday on Instagram.
"For me, this year is about continuing to improve on the field every day and live out my faith off of it. So I figured we'd redeem the meme," he said.
Nix's licensing of the shirt is made possible by new NIL rules put into place on July 1. He has also co-licensed a shirt with Auburn Athletics available at BreakingT.com/Auburn, which appears to be Auburn's first move into co-licensing apparel with athletes, allowing the merchandise to have the Auburn logo.
His main focus Friday, though, was on moving his shirt made for charity.
After all, they say he's focused — and having fun.
"Thanks for helping me stay focused on the things that matter, and have some fun while we do it," Nix said.