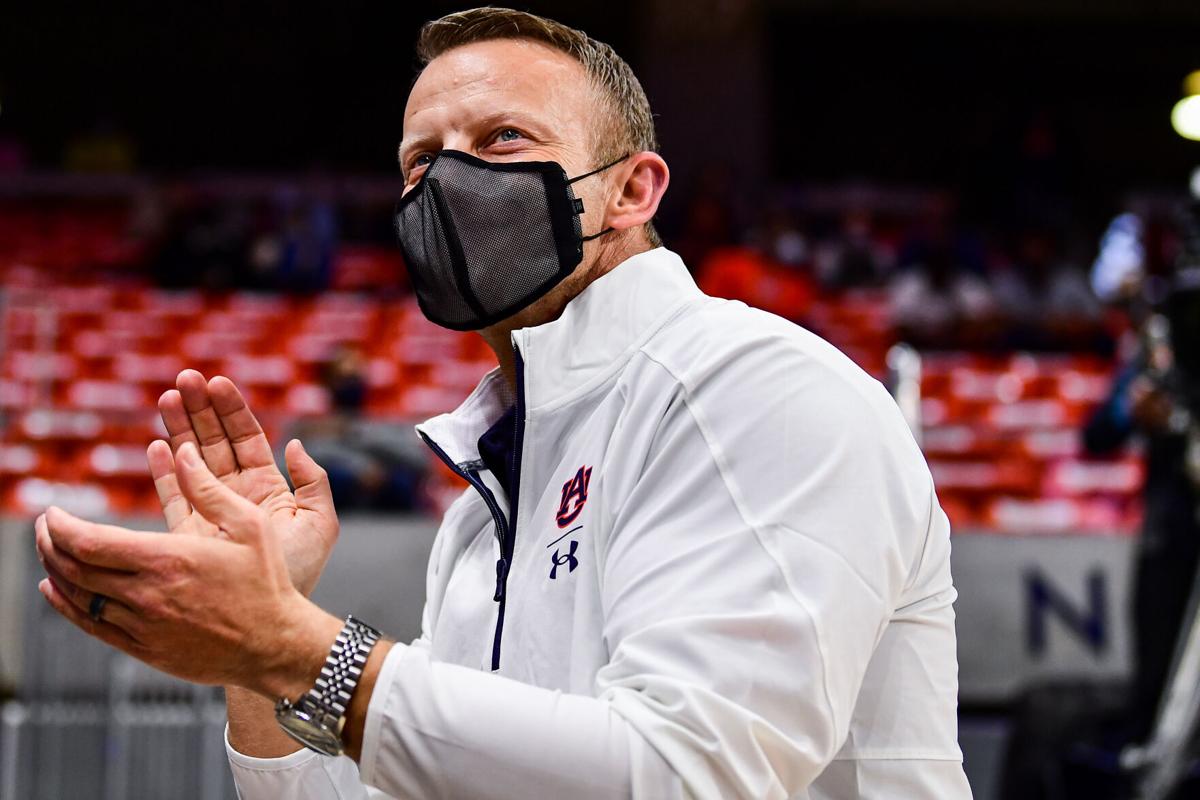 Auburn head coach Bryan Harsin might be new to SEC football, but he takes the sentiment that everything starts in the weight room to heart.
The Tigers began offseason workouts on Monday after the first-year head coach described what to expect last week. On Thursday, Harsin described the offseason workout program as the blueprint for what Auburn football will become, and he made it evident the work his players put in now will translate to how they look on Saturdays this fall.
"Hard work, that's the foundation. It all starts there. We can put together a great plan, but if we don't have the work ethic behind it, there's no plan you can put in place that is going to be successful if you don't bring it every single day," Harsin said. "If you don't have the juice, if you're not bringing it every day and you're teammates aren't helping you bring it every day, if we're not purposely getting better and focused on what it is we're doing, the foundation that we're creating in the weight room right now will not happen.
"We have a day in front of us, and we want to win that day and stay focused on the things we have to do to accomplish those tasks and the way we are successful."
Harsin's emphasis on the team's training regimen was clear, and he brought in someone he knows well to make sure it's done correctly.
Jeff Pitman was the first assistant Harsin officially hired at Auburn, and his ties to the new head coach are considerable. Pitman took over as Boise State's strength coach in 1999 for Harsin's senior year as the Broncos quarterback, and 14 years later Harsin hired Pitman as his strength coach at Arkansas State.
When Harsin returned to his alma mater in 2014, so did Pitman, leading to the two working together for the last seven seasons in Boise.
"Jeff brings a wealth of experience and knowledge in the strength program and development area and has designed and put together programs that I've been able to see in the past. Actually, I've experienced myself as a player, so I know what these guys are about to get ready for," Harsin said. "[He's] a great developer, great with process, great with technique and certainly is the foundation of what we're trying to build here at Auburn with our football program."
Harsin shared the team's tentative plans for the spring, saying he anticipates practices beginning in mid-March and to have them along with the A-Day scrimmage officially scheduled soon. As far as the future, he embraced the idea of physical practices, although he added instilling a tough mentality among the players is just as important as intense best-versus-best drills.
Harsin and his staff have had little time to hesitate as they build their plans leading up to the start to the season this fall. Even with so much of the future to plan, Harsin's focus for the players remains on their conditioning given what it will mean eight months from now.
"That foundation built in the weight room is going to determine success as we move forward because this is football," Harsin said. "You build your mentality, you build your physicality, you build your discipline, all those things happen in the weight room and on that field and in conditioning. Before you go out there and cut it loose and have fun playing the game, you have to put in the work."