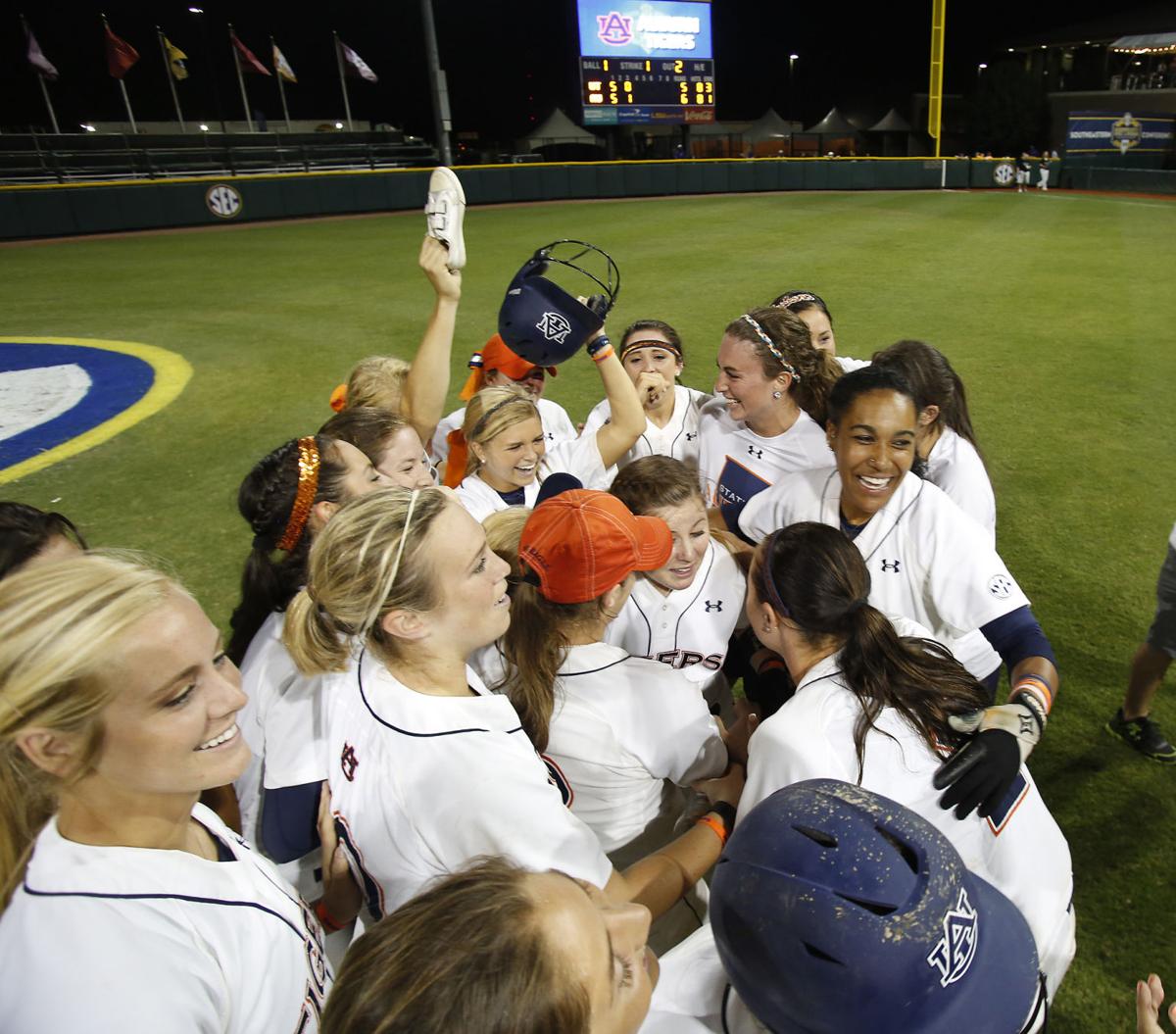 Three days removed from the SEC Championship game in Baton Rouge, La., Carlee Wallace is still taking in what she, and her team, accomplished by beating Tennessee, 6-5, in nine innings to claim the SEC Championship.
On one hand, the true freshman can't believe what happened. On the other hand, the moment of her hitting a ground ball down the third base line to bring in Emily Carosone for the winning run is just a flashing moment to the Alpine, Calif., native.
"A lot of it has been a big blur," Wallace said. "I swear I felt like I hit the ball, then all of a sudden I was being mobbed. I don't even remember it pitch for pitch. I can tell you, I think I was so locked in with the plan. Because we go over big situations like this every day at practice. So, I feel like I was pulling from that."
While Wallace was being mobbed at second base by her teammates in celebration of winning the school's first SEC title, in the stands Wallace had her own cheering section. Her mother, grandmother and grandfather were on hand at Tiger Park to watch as she made Auburn history.
"My mom was crying," Wallace said. "I looked up when I was on deck, I looked up in the stands and my mom was just breathing, my grandmother was holding her stomach and looking down, my grandfather was fidgety.
"They realize this is one of the biggest stages you can play on in softball, so I think my mom just kind of realized that. Surprisingly, I didn't even think about that when I was up."