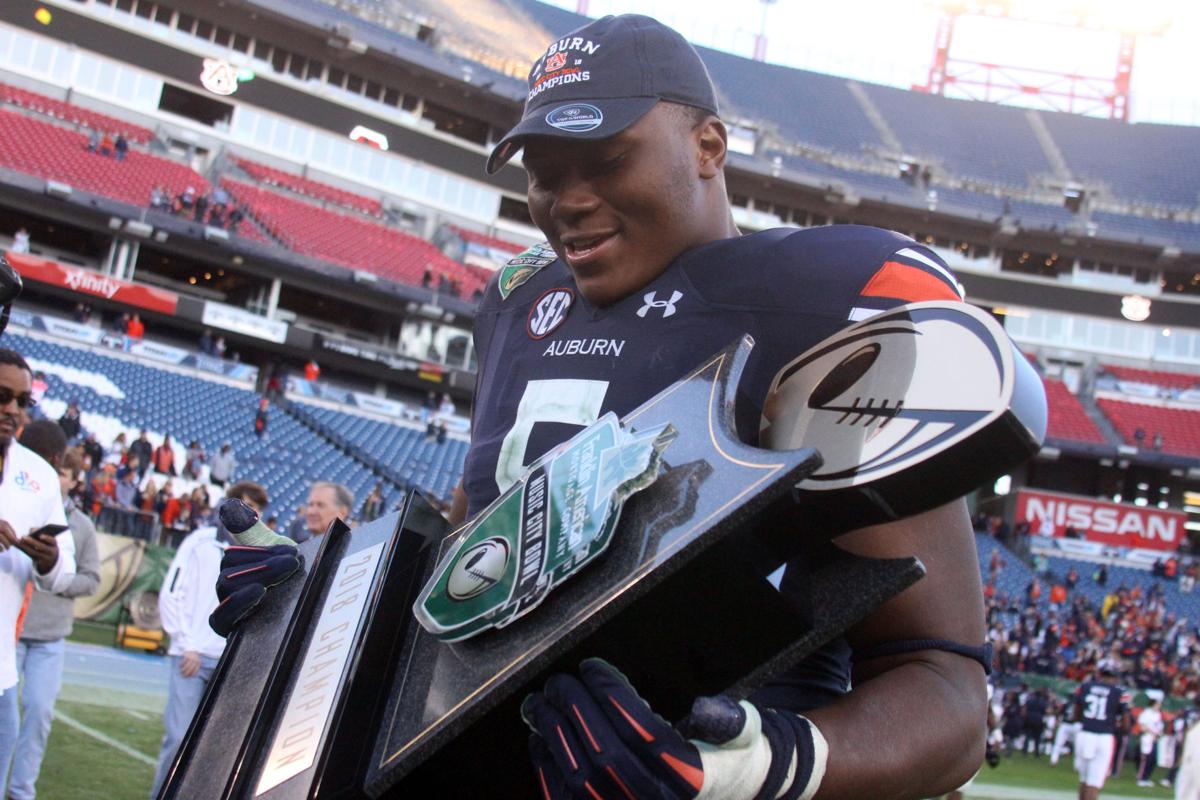 The Auburn football team had nine players picked to the coaches' preseason All-SEC team released Thursday, including two on the first team and two on the second team before five loaded the third team.
Standout defensive lineman Derrick Brown and touted left tackle Prince Tega Wanogho piled up their preseason honors as the Tigers' two first-team selections.
Alabama led the conference with 16 players named to the team. Georgia placed 10 players on the team. Auburn and LSU tied for fourth-most with nine each.
After Brown, fellow defensive linemen Nick Coe and Marlon Davidson made the second team, as that stacked defensive line flexed its muscle going into a season seeing high expectations.
Offensive linemen Marquel Harrell and Mike Horton were named to the third-team offense, with defensive backs Daniel Thomas and Javaris Davis making the third-team defense. Kicker Anders Carlson marked another third-team selection.
Brown and Wanogho were also both awarded first-team honors by the media at SEC Media Days last month.
Auburn kicks off its season Aug. 31 against Oregon in Dallas.