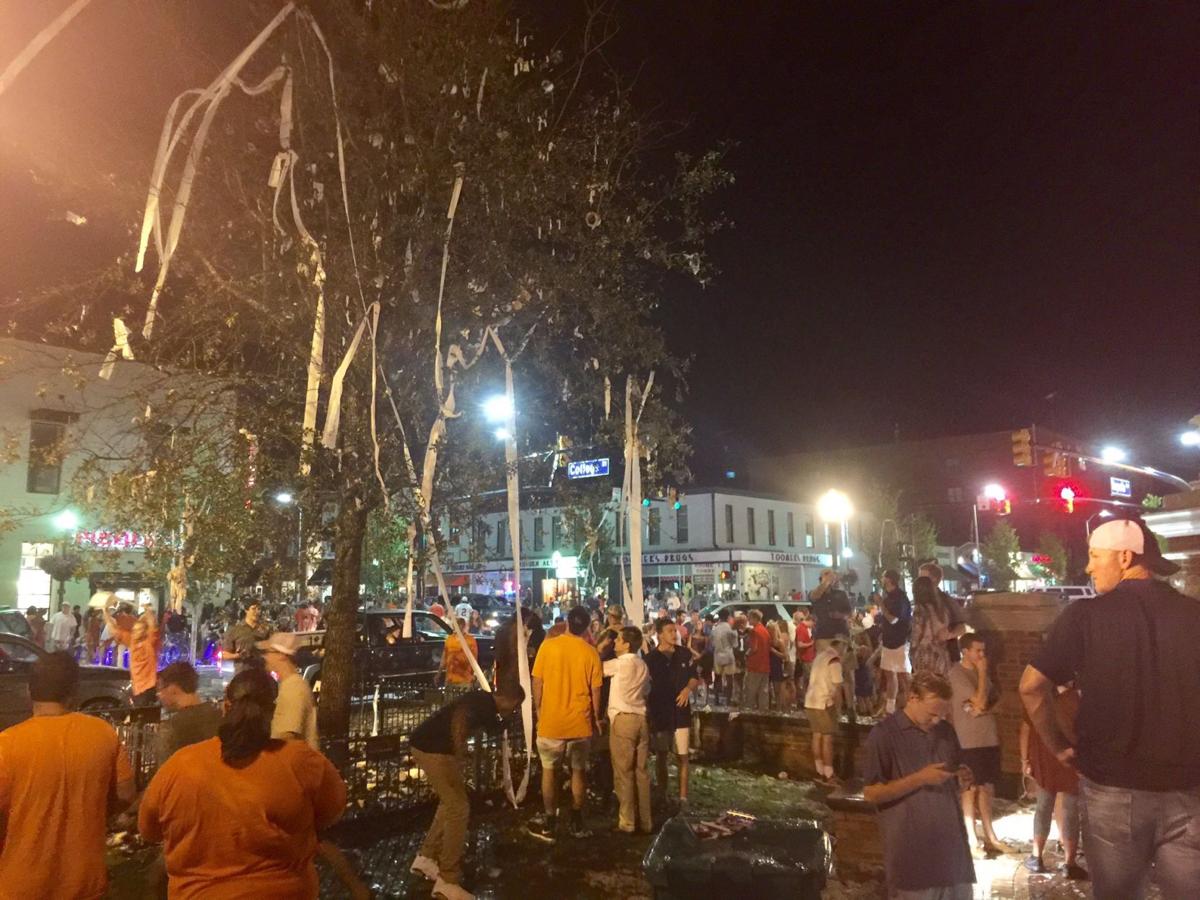 Auburn Fire Department Station 1 Battalion Chief Dow Sport told the Opelika-Auburn News that the call was received at 12:16 a.m. and the station responded at 12:17 a.m. The department was on scene for 30 minutes and there were no reported injuries.
"(When we responded) it was fully engulfed all the way to the top, a lot of toilet paper was on fire on the ground," Sport said. "We soaked the whole area down."
Sport said that the tree was intact, and though it was night and hard to see clearly, there was significant singing to the tree.
Surveillance footage showed someone lighting the toilet paper on fire at the corner of College and Magnolia and walking away.
Someone did try to corral the perpetrator, but surveillance video shows the person in question running off. 
Sport said that in the past, brush fires with the trees were not uncommon. However, these trees being new this season, are a lot smaller then the past trees, and the fire became larger due to the size of the tree.