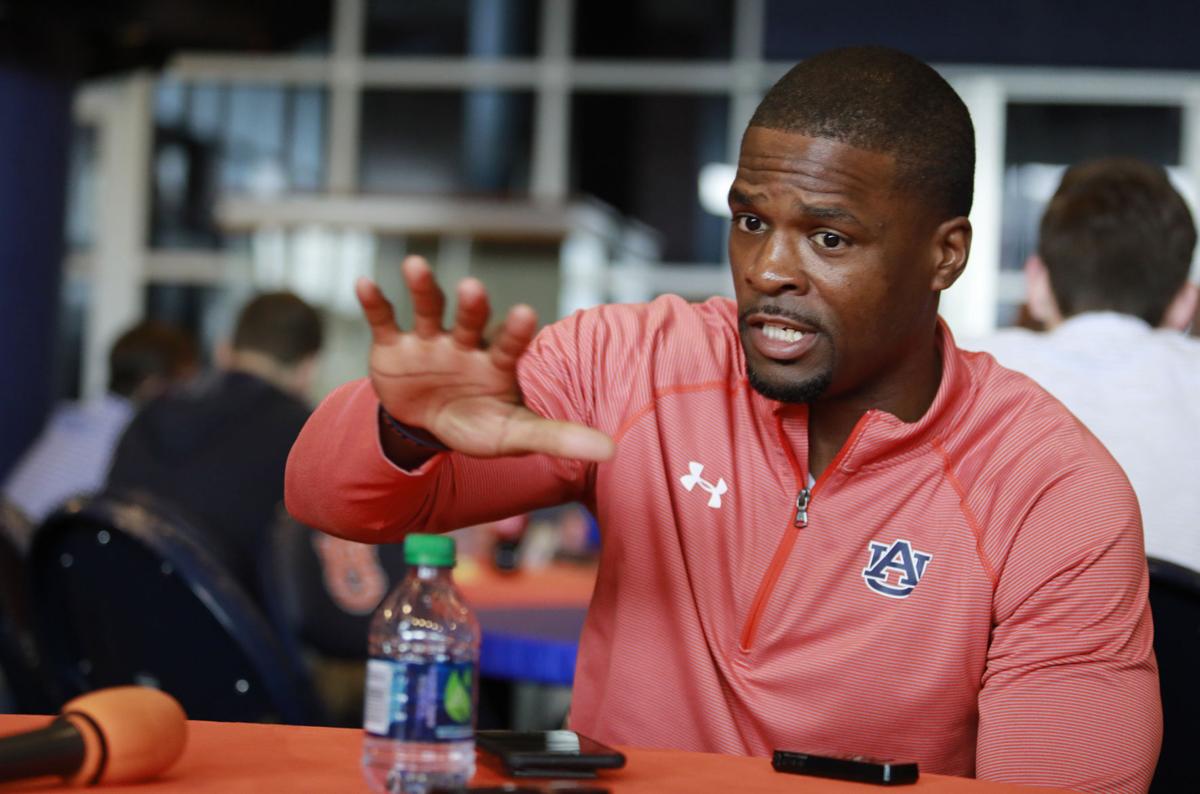 Former Auburn player and assistant coach Travis Williams is reuniting with Gus Malzahn.
UCF officially hired Williams as defensive coordinator on Wednesday, two days after Malzahn was introduced as Knights head coach and 16 days after Williams was hired at Miami (FL) as inside linebackers coach. Williams' move to Miami followed a five-year run on staff at Auburn, where he played linebacker in the early 2000s.
Williams first came on staff at Auburn in 2009 as a defensive graduate assistant and was part of Auburn's 2010 national championship season. After coaching stops at Northern Iowa and Creekside (Ga.) High School, Williams returned to Auburn in 2014 as a defensive analyst.
Williams served as an on-field coach on defense in preparations for Auburn's 2015 Outback and 2015 Birmingham Bowl appearances before being promoted to linebackers coach for the 2016 season.
In his debut season in 2016, the Tigers ranked seventh nationally in scoring defense, 11th in red zone defense and 28th in total defense, an improvement of 43 spots over the previous season, and held eight consecutive opponents without a rushing TD, the longest season streak at Auburn since 1957.
The following season, the SEC West champion Auburn ranked 14th in total defense and 12th in scoring defense, allowing just 4.67 yards per play, eighth best nationally. Senior linebacker Tre' Williams earned second team All-SEC honors.
During the 2020 season, Auburn linebackers Owen Pappoe and Zakoby McClain stepped up in K.J. Britt's absence and racked up a combined 206 tackles as the Tigers' two leading tacklers.
Williams signed with Auburn as a player in 2001, redshirted his first season and then lettered the next four, earning all-SEC honors in 2004-05. He led Auburn in tackles (80) during the 2004 undefeated season; he was second in tackles in 2005 (68) and third in 2003 (67).
Williams brought home the Pat Dye Leadership Award on defense in 2004 and 2005.
Williams played for the Atlanta Falcons during the 2006 and 2007 seasons before beginning his coaching career at his alma mater, Spring Valley (S.C.) High School as a volunteer assistant.
A native of Columbia, S.C., Williams and his wife Jeanine, a fellow Auburn graduate, have three daughters: Tru, Reign and Brave.
Malzahn talked about the staff he planned to put together during his introductory press conference on Monday.
"We're going to put together a great staff. The first thing I told our players is that we're going to get coaches that are going to be great examples for our players — what a great dad looks like, what a great husband looks like," Malzahn said. "We're going to have coaches that can develop these guys on the field. Nobody's going to work harder than us. Then the last thing is we're going to put together a staff of great recruiters. We're going to recruit Florida like nobody else. We're going to recruit like our hair is on fire.