Auburn alum Vince Dooley's decision not to return to his alma mater in 1981 was a major domino that led to Pat Dye beginning his 12-year run as Tigers head coach. Even 32 years after the last time the two met on the football field, the longtime Georgia coach's admiration for Dye has never wavered.
Dooley, 87, recalled his battles with Dye throughout the years earlier this week, just days after Dye died at 80 years old. For Dooley, he and Dye understood each other better than most could, especially given their shared experiences in coaching.
On one side was Dooley, an Auburn man who wound up coaching Georgia; on the other was Dye, a former Bulldogs player who led the way for the orange and blue.
"I don't think anybody except Pat and I would understand how you grow up and be at your alma mater and then all of a sudden you become totally committed to your job as Pat was at Auburn and as I have been to Georgia because this is our profession. While we still love our alma maters, we also have the other love that we developed and committed ourselves to our schools," Dooley said. "We are committed to our job and to the school that employed us and paid our check. Pat was committed to Auburn, and I had been committed to Georgia — beyond just the football but to the school. I think Pat through his partnership and friendship with Nancy McDonald, he was able to help Auburn a lot through the nursing school, which she was instrumental in being a leader in that regard.
"Pat did a lot of things for Auburn, and I feel like I've committed myself to Georgia. Still, we have two loves."
Dooley and Dye first duked it out as head coaches in 1981, but Dooley knew of Dye going back to Dye's time wearing the red and black.
Dye was an All-American two-way starter at Georgia during Dooley's stint as an Auburn assistant coach, and even today Dooley remembers scouting Dye for an upcoming game. Dooley recalled the pain Dye delivered to his heart in the 1959 meeting between Auburn and Georgia when Dye forced a fumble late that led to a game-winning touchdown throw by Fran Tarkenton to snatch an SEC championship out of the Tigers' grasp.
"I was sick as I could be up in the stands at the time. It hasn't been quite as bad since I came to Georgia as it was that day, I can assure you of that," Dooley said with a laugh.
Dye's military experience via the U.S Army after college was another shared trait between him and Dooley, who was an infantry officer in the Marine Corps in the mid-1950s. Those experiences helped set some of the standards that the two implemented into their programs in the coming decades.
Dooley had been at Georgia for 17 years and was fresh off a national championship when the Auburn job opened up. According to Dooley, he pushed for Dye to get the nod after he ultimately decided to stay put.
"I knew he would be a great fit. When I had the opportunity to go back and didn't, I told the late Morris Savage — who was on the selection committee — that they ought to talk to Pat because I thought he would be a great fit at Auburn even though I knew he was going to be a great competitor, which he was," Dooley said. "He just had a wonderful background. He had a great ability to relate to his players. He was kind of an in-the-trench kind of coach. He drew from all his experiences — which were great experiences — to be one heck of a competitive football coach."
Competitive was the optimal word to describe the Deep South's Oldest Rivalry during the eight years Dye and Dooley both patrolled the sidelines. Auburn won five of the eight meetings during that time, but the games were mostly competitive — the Tigers' 16-point win in 1987 proved to be the largest margin of victory for either side.
As for the big picture, Dye and Dooley combined to win the SEC five of those eight seasons.
In hindsight, Dooley said there were several characteristics he knew to expect from an Auburn team when Dye was head coach.
"They recruited well and had some great linemen like Tracy Rocker and a few that we lost in Georgia. I knew that they would be fundamentally sound and would be tough to beat," Dooley said. "I knew they would have good morale and the intangible qualities that come with good coaching. Pat's teams were always that way."
Dooley said he and Dye had a mutual respect during their coaching careers, but that respect turned into a friendship after Dooley called it quits in 1988 and Dye followed suit four years later.
The two's relationship blossomed — both figuratively and literally — due to the two's shared passion for gardening, specifically each's fascination with Japanese maples. Whenever Dooley would go back to his hometown in Mobile, he was sure to stop and see Dye. Likewise, any time Dye was back in Athens he came and toured Dooley's garden.
"We swapped plants. I even still have some, so I'll always have a memory of Pat with a couple of Japanese maples that he gave me," Dooley said.
Dooley stayed in touch with Dye in part thanks to the Legends poll, a college football ranking in which legends such as Dye, Dooley, Florida State's Bobby Bowden and Michigan's Bo Schembechler rated the nation's top teams. Dooley said he was pleasantly surprised through the years how Dye stayed on top of the game and made sure to share his insights anytime the group of voters met.
With several decades gone by now, Dooley said he'll always remember Dye as a down-to-earth country boy who was always reliable.
"I think he was driving tractors when he was 10 years old. I grew up in the city while he grew up in the country. He's well thought of and respected around Georgia and Athens," Dooley said. "He had good values. His folks did a good job with him growing up. He certainly transformed those values to other people, to his football players and to his teams.
"We're just going to miss him, that's for sure. We're really going to miss him."
A distinguished citizen
AU Football Heisman Statues unvield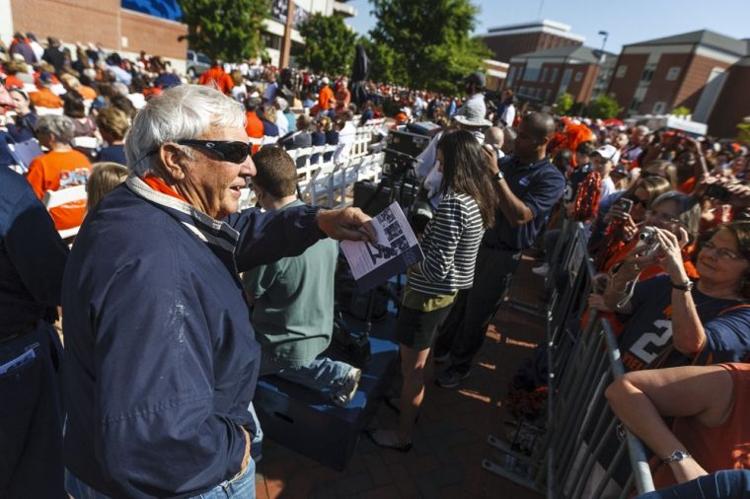 Good Ol' Boys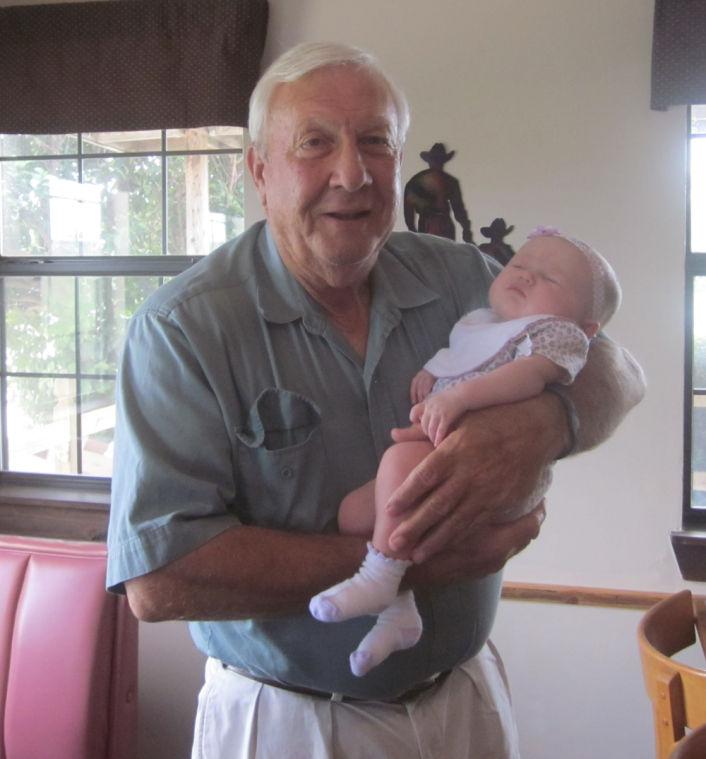 GAMEDAY: Auburn vs. West Carolina 01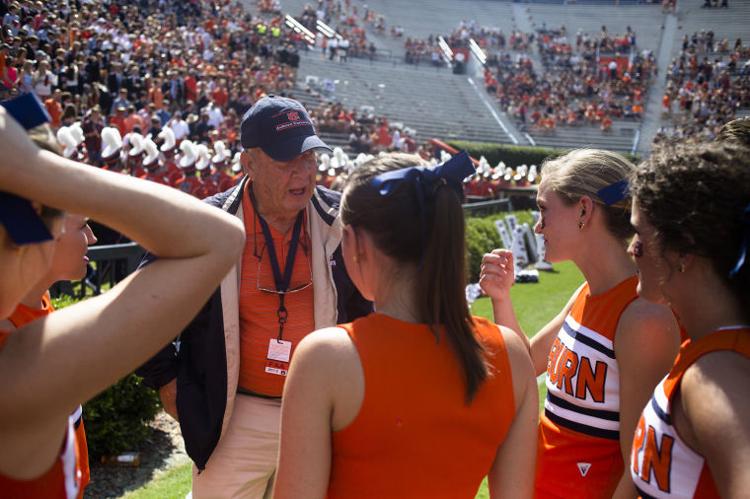 GAMEDAY: Auburn vs. West Carolina 03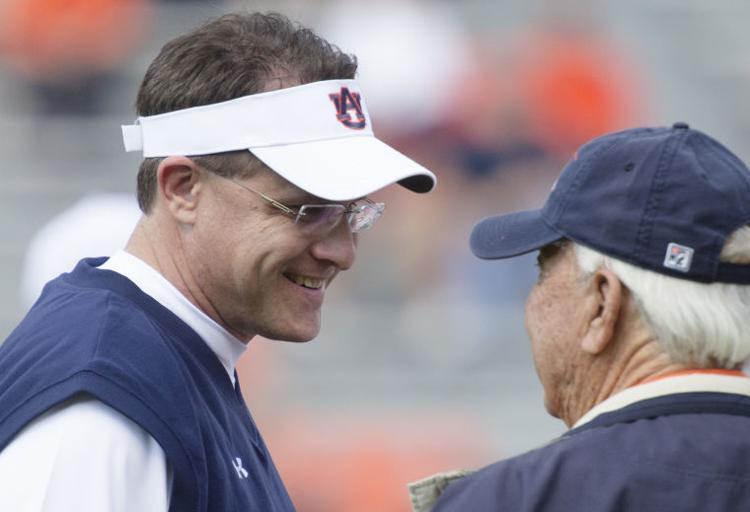 Denim and Dye: 'Blue Jean Ball' benefits nursing students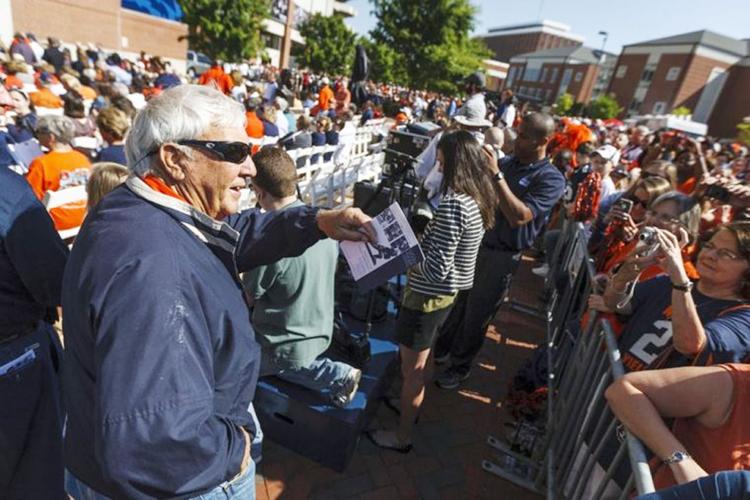 Toomer's tree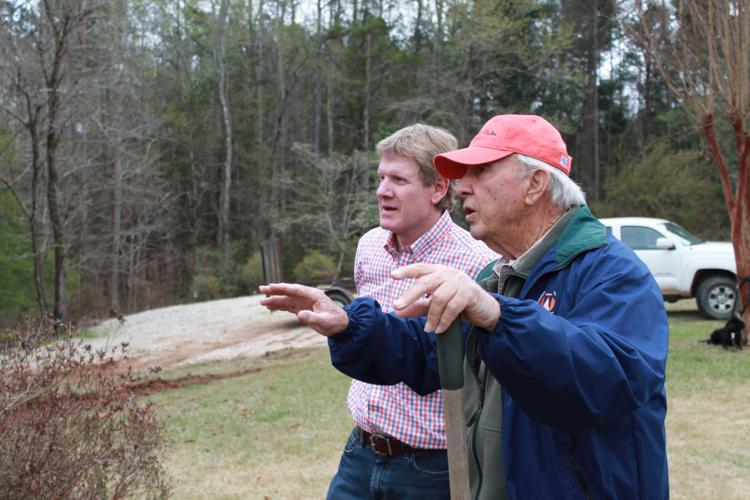 Toomers Tree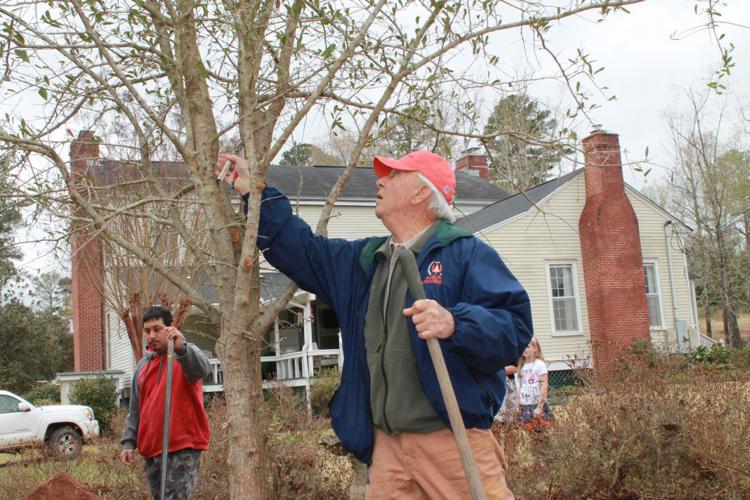 Toomers Tree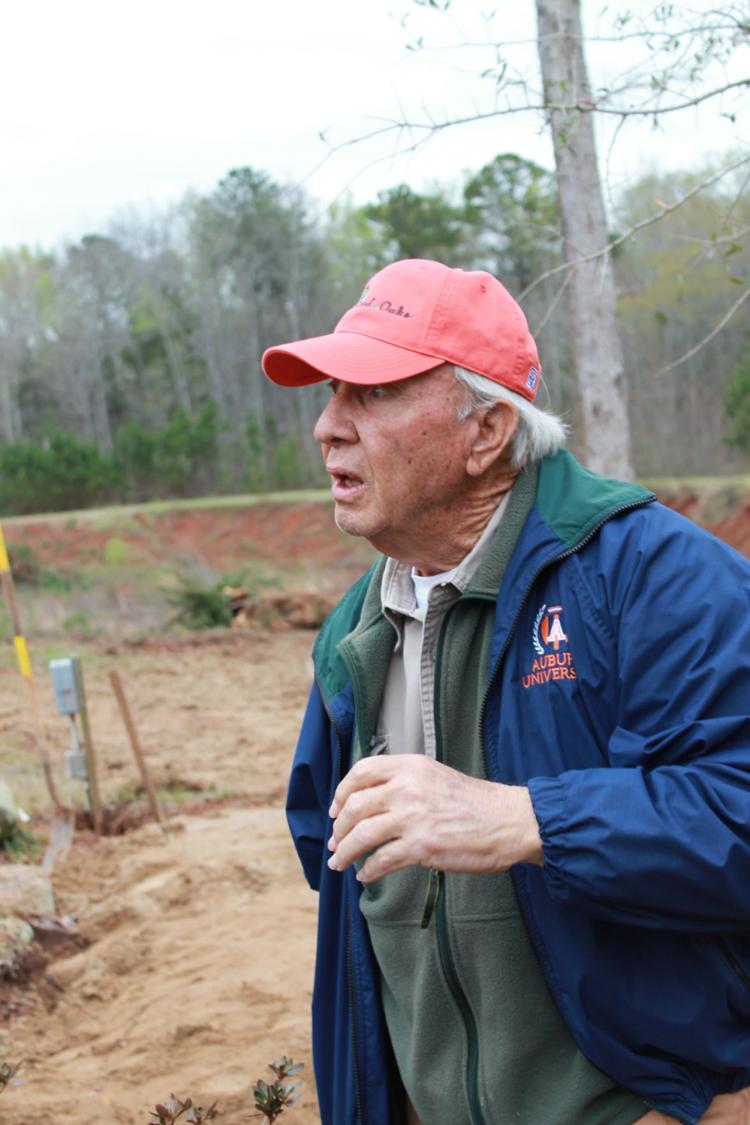 Auburn University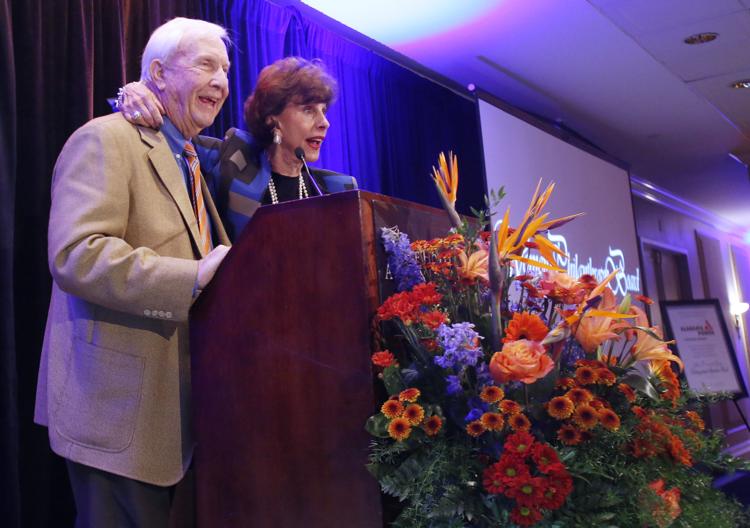 Hudson Family Foundation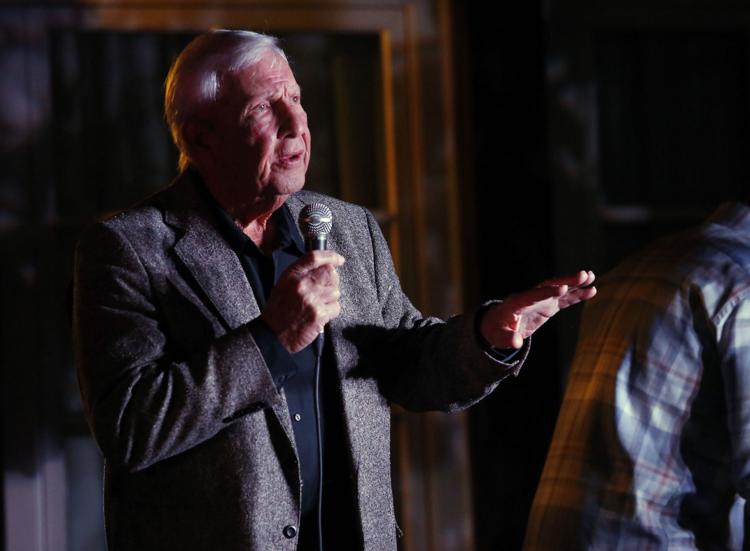 AU Alumni Association honors five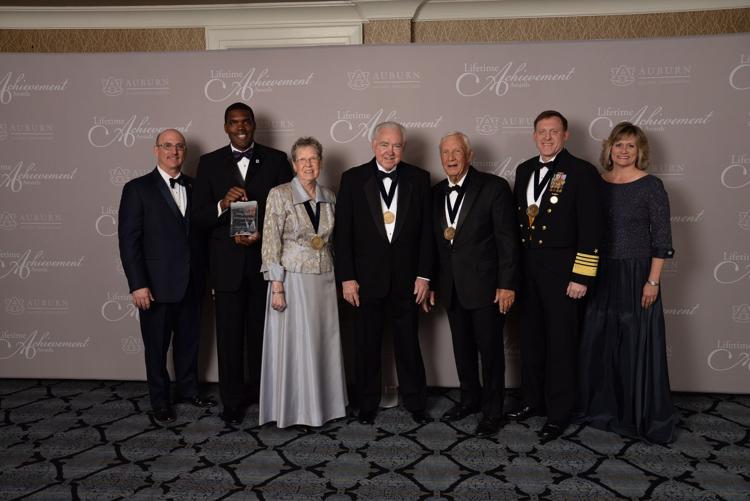 Pat Dye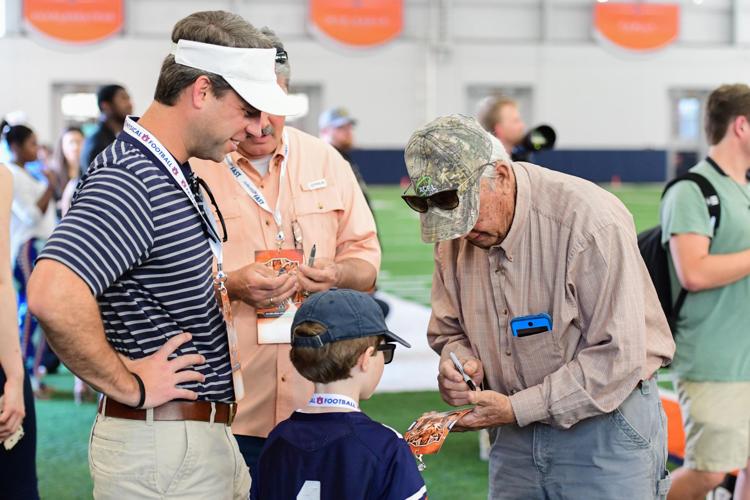 Cosch Dye looks in during tree removal from Wittel Property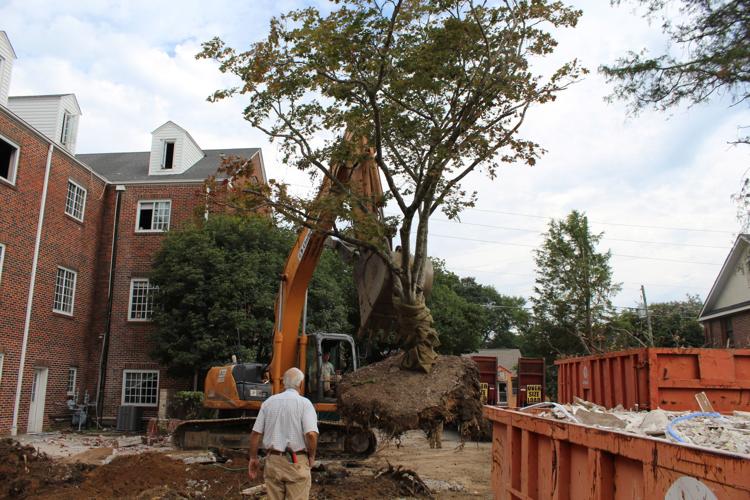 Pat Dye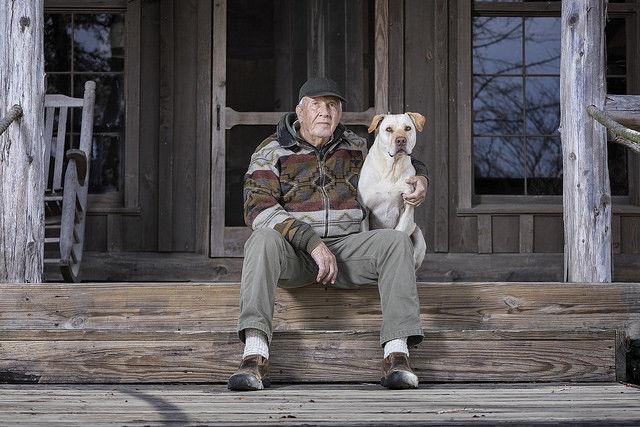 Auburn vs. Liberty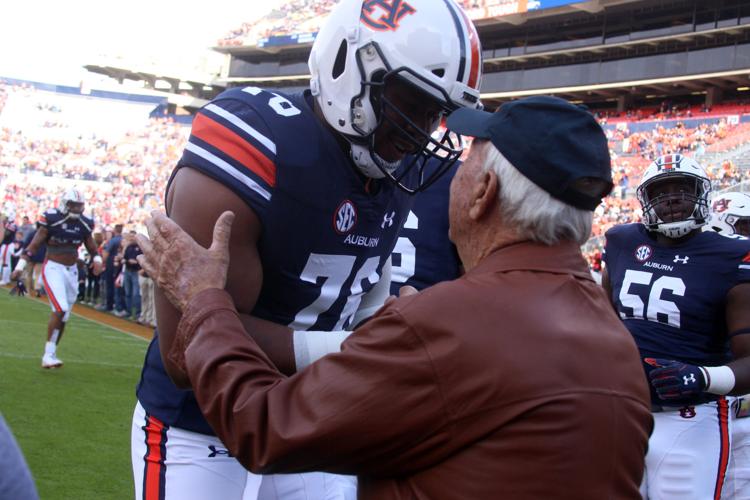 Honoring our Veterans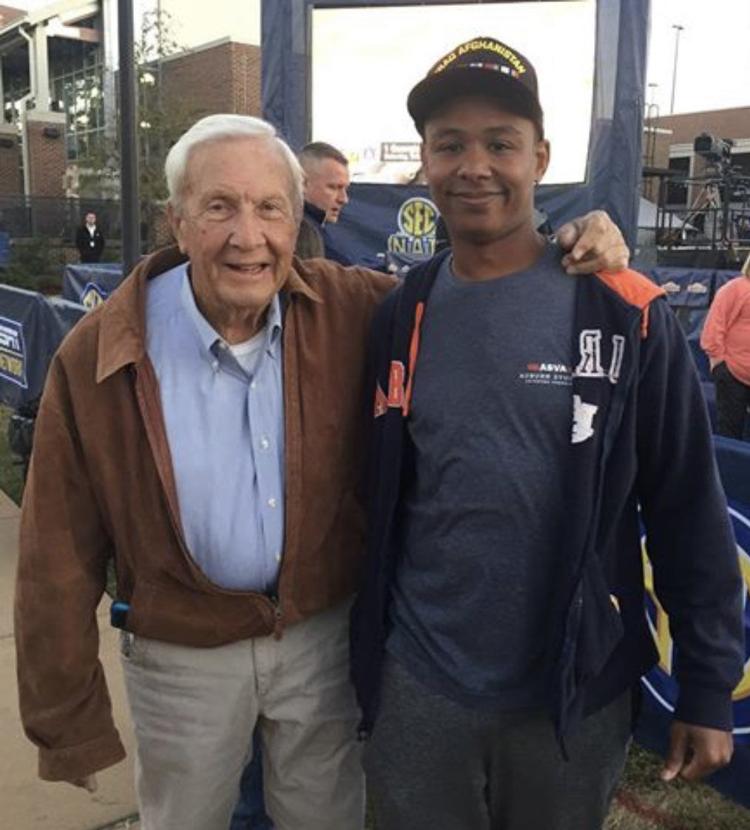 Be the first to know
Get local news delivered to your inbox!