It takes a special coach to be born in Georgia, suit up for the Bulldogs, spend time on the sidelines for the Alabama Crimson Tide yet still endure himself to the Auburn Family. And if it wasn't clear before, it's undeniable now that Pat Dye was that special coach.
Dye was at the heart of many Tigers fans for a reason, and that remains the case even after his death on Monday at 80 years old. He laid down the law from the start of his 12-year tenure in Auburn, challenging the Crimson Tide from the get-go and turning a one-sided rivalry for oh so many years into an annual barn burner.
He had the right words for the right moment countless times and was at the helm of some of the Tigers' greatest moments. It seems that for every highlight of Bo Jackson going over the top or Auburn hoisting the Sugar Bowl trophy came a clip of Dye cheering his team on from the sidelines or giving an unforgettable postgame speech to his players.
Dye was quick with a quip, too. He replied "60 minutes" when asked how long it would take the then-woeful Tigers to beat Alabama upon his initial arrival, and he once explained, "I played at Georgia and I coached at Alabama. I know how to beat both of them."
Those words, however, can derail even the most promising coaches if they can't back them up. Dye's players made their coach's words become like gospel to Auburn fans, as he won six games over the Crimson Tide in 12 seasons — Auburn had only beaten Alabama three times in the previous 13 years — and topped his alma mater seven times during what was the heyday of the Vince Dooley era in Athens.
Even to his players — especially those who played at the tail-end of time with the Tigers — Dye was like a god.
"I tell people, 'The way Catholics look at the Pope is how I look at Coach Dye.' What he said was law, and I revered the man. I'd tell people all the time, 'I'd take a bullet for the guy.' I really would," said Jamie Williams, who was a walk-on quarterback and strong safety at Auburn from 1992-1995. "I've never seen a coach revered by so many different players."
Dye's former players explained he always knew what to say and when to say it, and the results speak for themselves. He set the stage for Auburn's success that has carried well into the 21st century, and he came at a time when the Tigers desperately needed someone to take them out of the basement in a Southeastern Conference that at that point was truly cutthroat.
His arrival to the Plains remains cherished by so many around the Auburn community — particularly the generation that were young adults at that time.
"Coach Dye was an ambassador for Auburn University," said Mike Glisson, who was a walk-on offensive guard for Dye from 1986-1988. "To people who are my age, he is Auburn University."
You could rattle off the statistics — 99 victories, six bowl wins, four conference titles — and list the uber-talented Tigers who Dye brought to Auburn for days on end. Those numbers will undoubtedly be brought up in the days and weeks to come, but they alone do not define the man Dye was.
Dye was not only the person who gave the Auburn football program hope again, but he was willing to give players like Otis Mounds — along with countless others, I'm sure — a second chance when other coaches would not. He knew about every player on his roster from the stars to the scrub walk-ons, and even after years went by and those men saw him by chance he could pull their names and their stories from memory without a second thought.
Most of all, Dye loved Auburn University, and that love was not limited to the practice field and Jordan-Hare Stadium. He donated $1 million of athletic revenues to renovate the university's library and $75,000 from A-Day funds to purchase books for it in the early '90s, and even after he left his duties as head coach and athletic director he remained a prominent face for the school.
Glisson did not exaggerate when he said that for many Dye was Auburn University. And even though he never wore the "AU" on his helmet himself, he's responsible for what so many recognize as Auburn football today.
Without Dye, there's a good chance the last four decades of Auburn football would mostly be years that Tigers fans would be hard-pressed to remember.
Now that he's gone, it's clear Dye's time as an Auburn Tiger is something those same fans will never forget.
A distinguished citizen
AU Football Heisman Statues unvield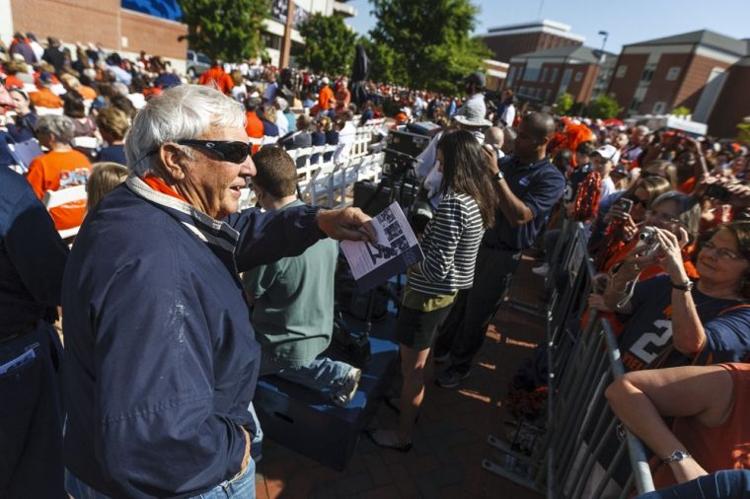 Good Ol' Boys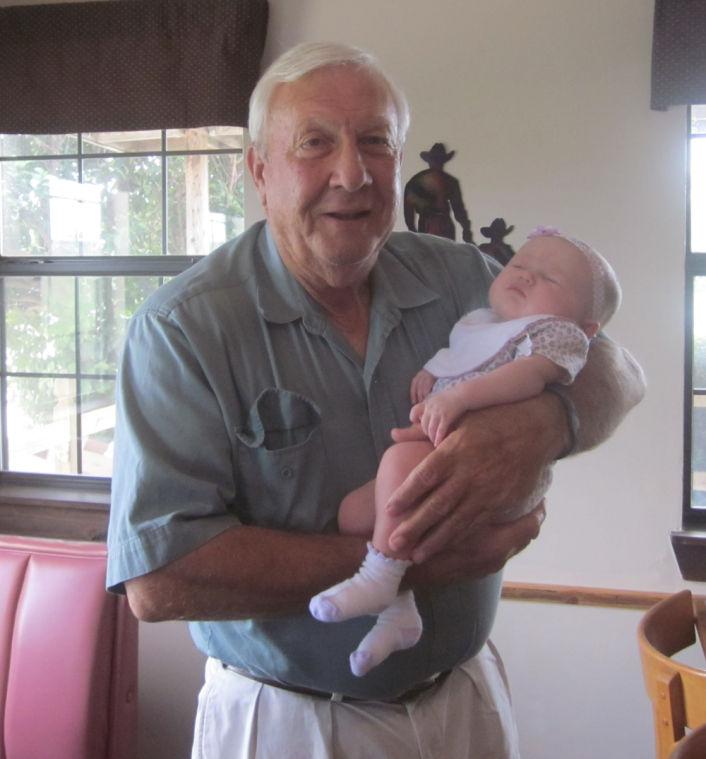 GAMEDAY: Auburn vs. West Carolina 01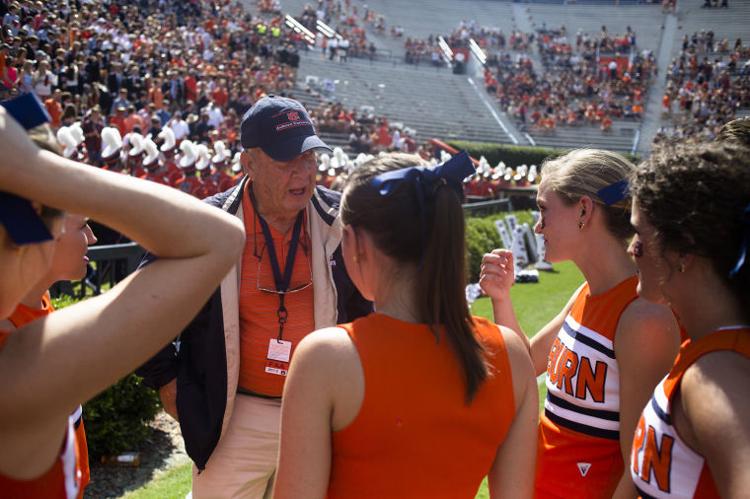 GAMEDAY: Auburn vs. West Carolina 03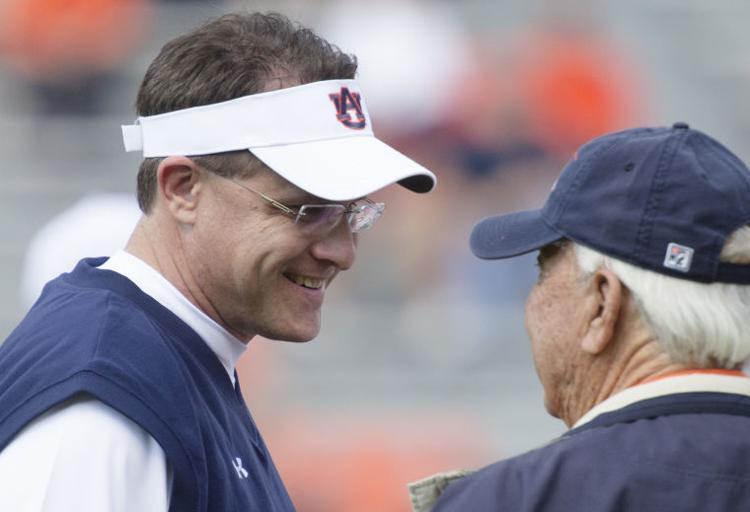 Denim and Dye: 'Blue Jean Ball' benefits nursing students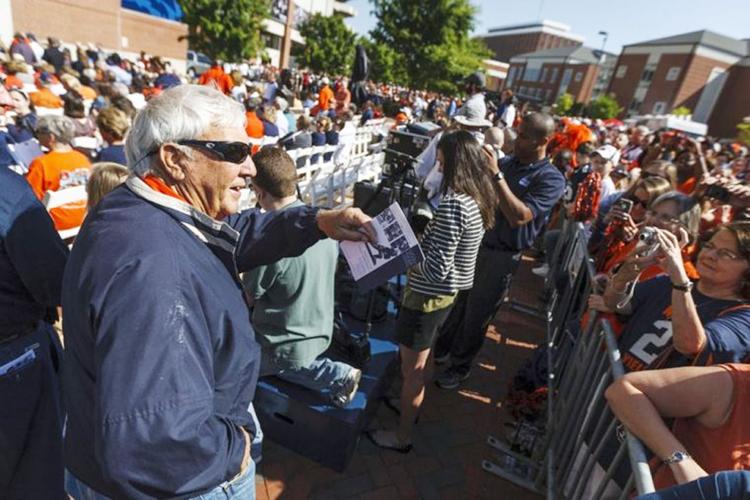 Toomer's tree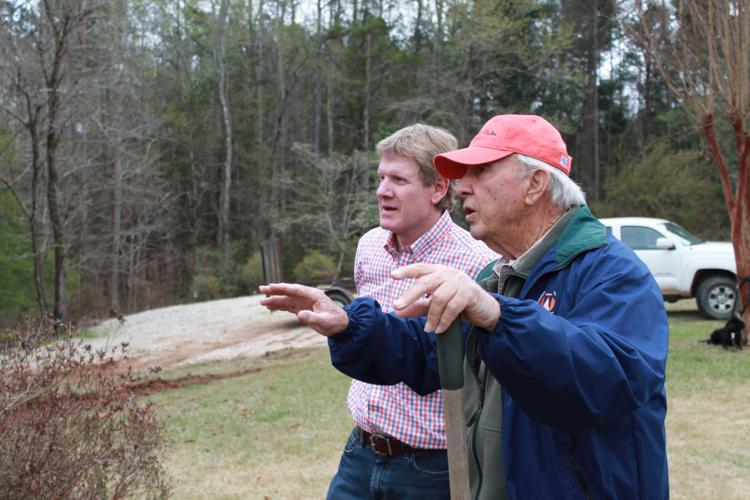 Toomers Tree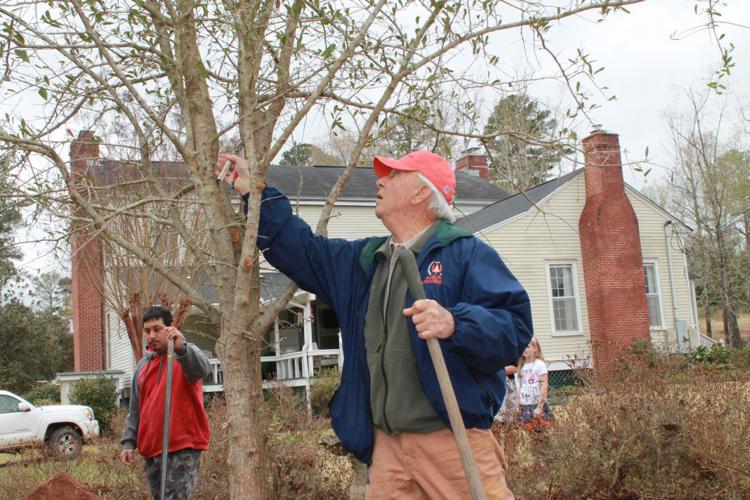 Toomers Tree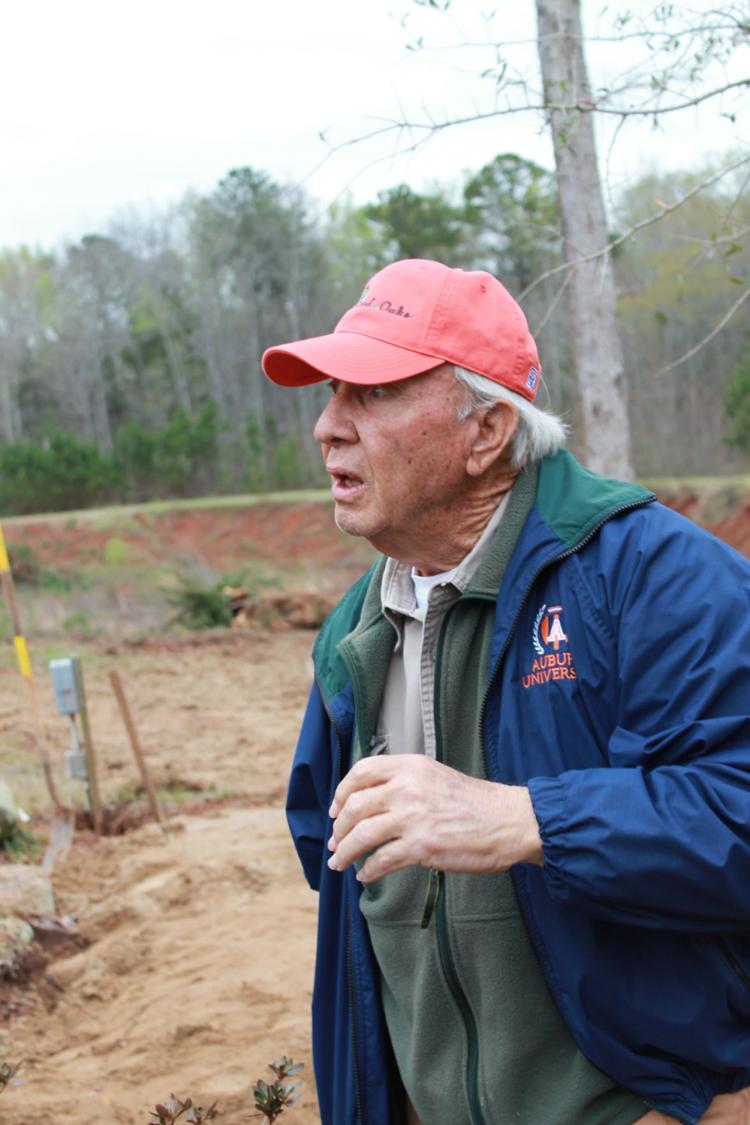 Auburn University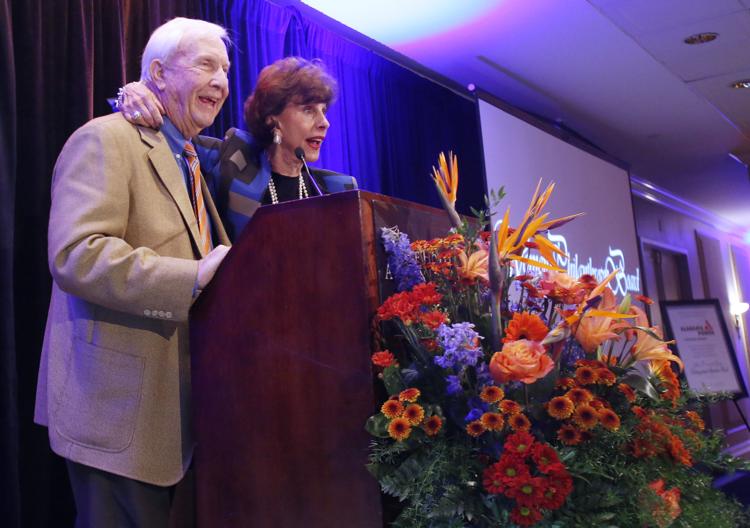 Hudson Family Foundation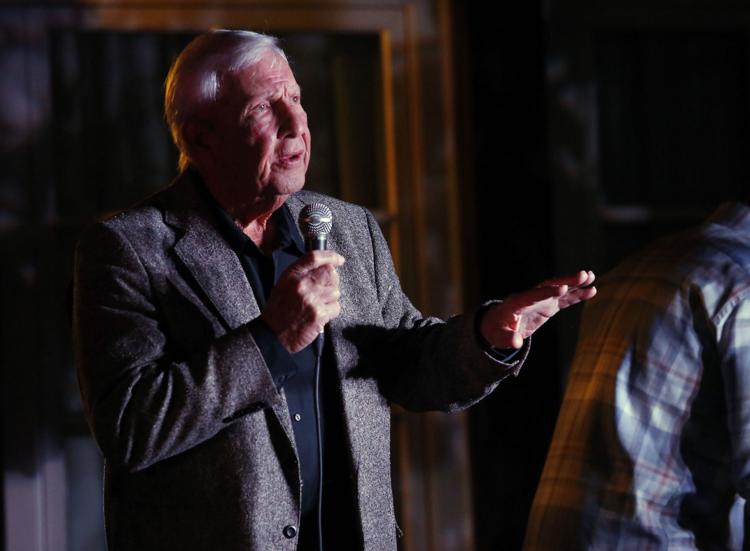 AU Alumni Association honors five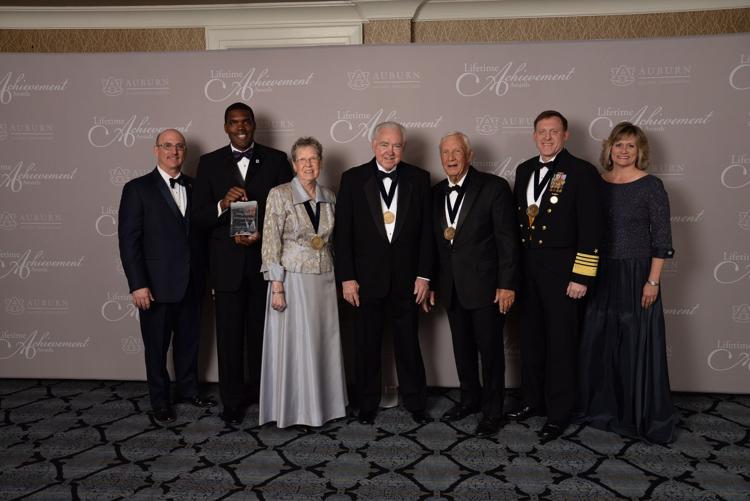 Pat Dye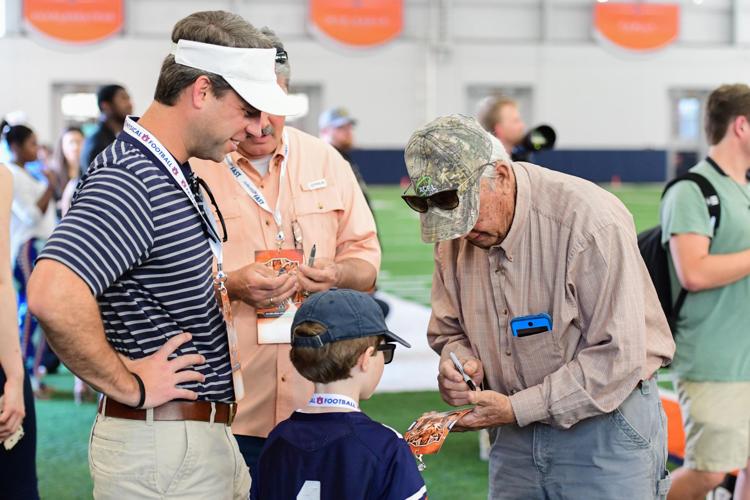 Cosch Dye looks in during tree removal from Wittel Property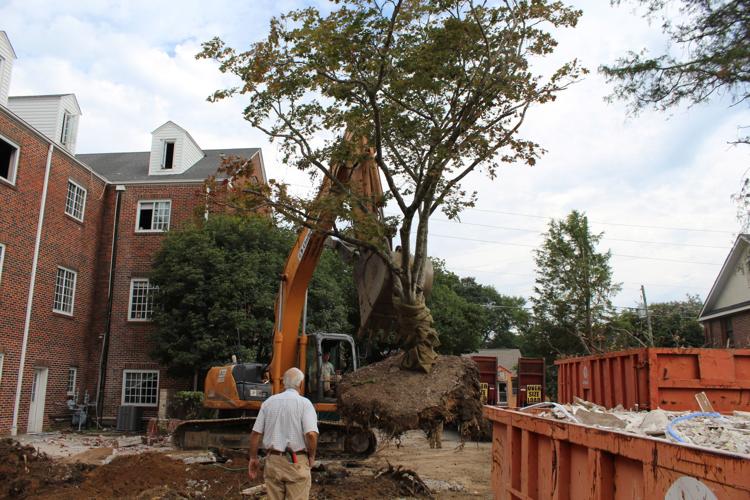 Pat Dye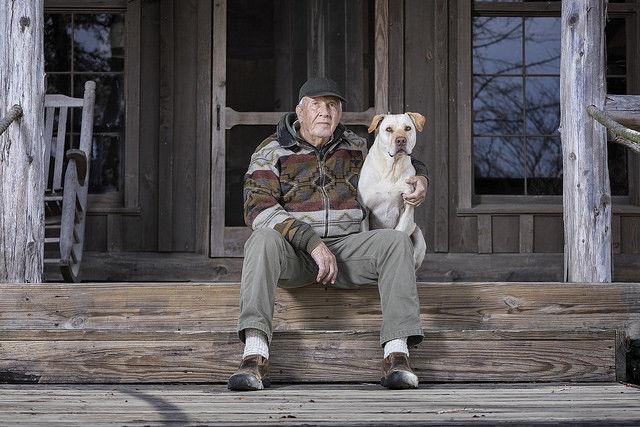 Auburn vs. Liberty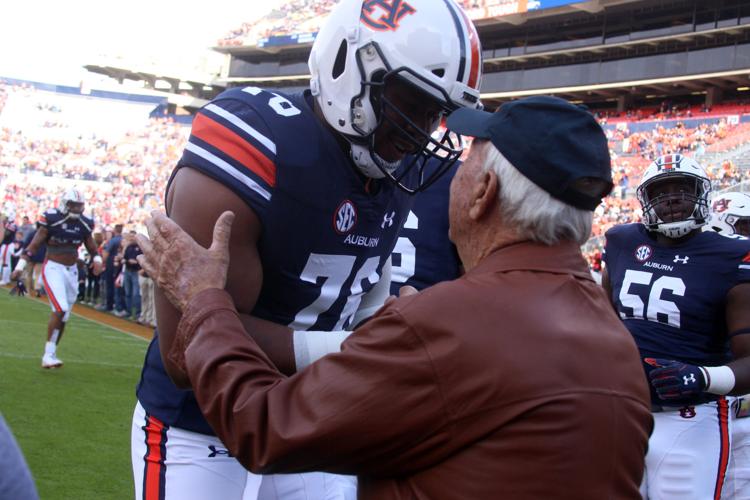 Honoring our Veterans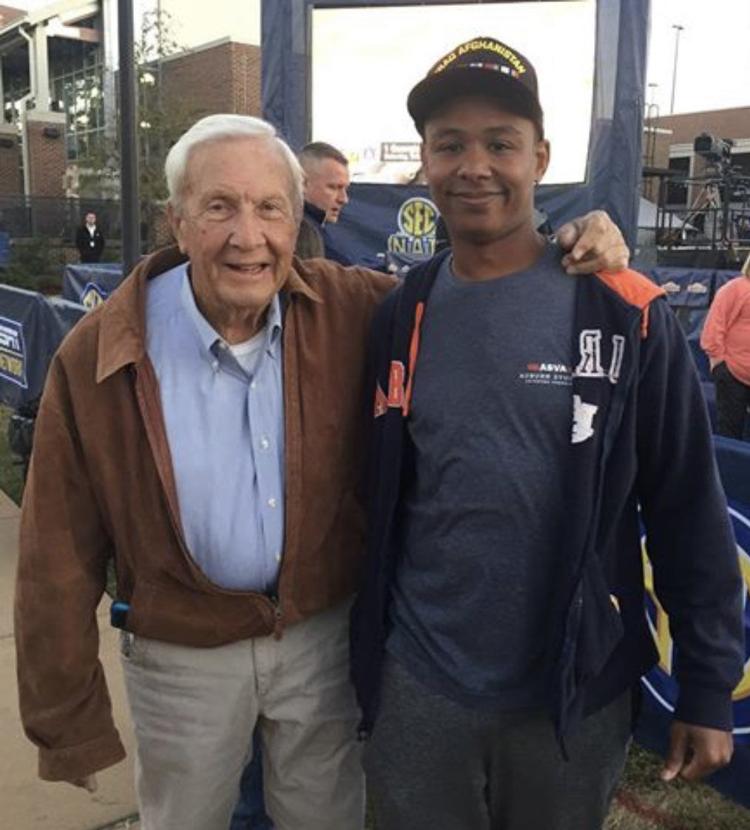 Be the first to know
Get local news delivered to your inbox!