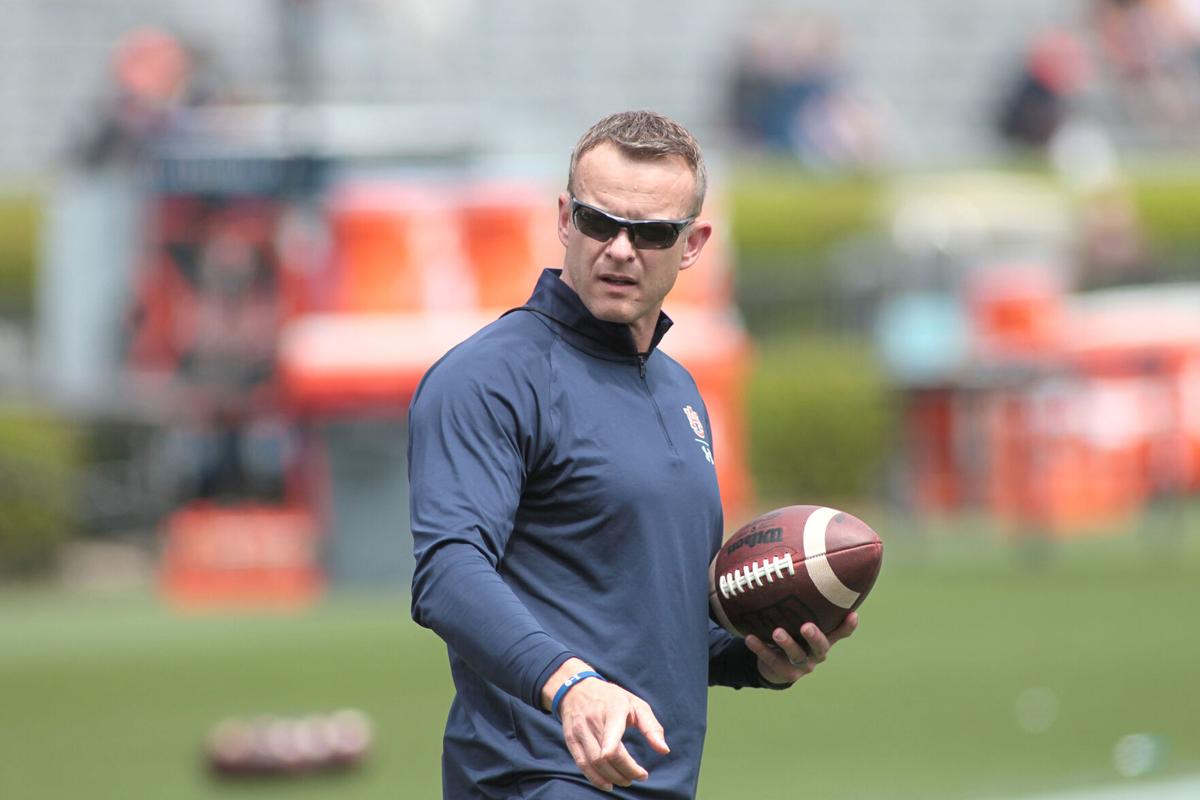 Bryan Harsin spotted something special in two quarterbacks once upon a time — way back before hardly anybody else did.
This callback to Harsin's days at Boise State was brought up in social media circles on Thursday night when two players he recruited went No. 2 and No. 3 in the NFL Draft. Harsin had second overall pick Zach Wilson committed to Boise State at one point before he decided to stay in-state and go to BYU, and Harsin's team was one of few FBS teams to even offer third overall pick Trey Lance, who ultimately went to North Dakota State.
And yeah, neither of them went to Boise State or got coached by Harsin. And yeah, no one's handing out consolation prizes on the recruiting trail. At the end of the day, to close those deals, Harsin didn't have what it takes.
So why is it worth even mentioning?
Because Auburn plans on giving him what it takes.
The story illustrates the gambit Auburn is playing with Harsin just as well as anything else. In six NFL Drafts from 2015 to 2020, Harsin's Boise State only had 12 players get picked. In that same span, Auburn produced 28 players who got selected in the NFL Draft.
You can look at those numbers a few different ways, but here's how Auburn sees it: With more weapons at his disposal, Auburn hopes Harsin will have the firepower to recreate the success he had in the Mountain West on a bigger scale.
Auburn plans to equip him more with NFL Draft-type talent than he's ever had before, and see what he can do with it.
As Auburn's staff enters the summer having wrapped up spring practice with A-Day, recruiting becomes the focus. Here, Harsin has more resources for the recruiting trial than ever before. He has plenty to pitch when he's selling players on an SEC power, and that multi-million-dollar facility is on its way, too. He'll have the opportunity to make the kind of pitch that may have sealed the deal on players like Wilson and Lance.
At Boise State, Harsin won three Mountain West Conference championships. Now he's stepping up to the big leagues, but Auburn's giving him big-league weapons. He won stick fights over there where they fight with sticks, and now he's going against the heavy artillery — but Auburn's giving him new weapons of his own. It's like he was great in the truck series beating out all the other trucks, and yeah, he's in the Cup series now where Alabama and Georgia and the rest have way more horsepower — but he's getting his own new suped-up engine, too.
Speaking of social media discussions, there's a reason Auburn's name was almost a given in all those hypotheticals about what would happen if college football teams were to form something like the European Super League. Auburn's a top-15 program nationally now on its worst days, and even higher on its better ones.
And with its pedigree at his disposal, Auburn bets that Harsin will have a better pick of the litter, and be able to seal the deal on players like Wilson or Lance who he wants in recruiting.
If that's the case, in a few years, NFL Draft weekend will be less about 'what if' for Harsin, and more about 'what he did.'