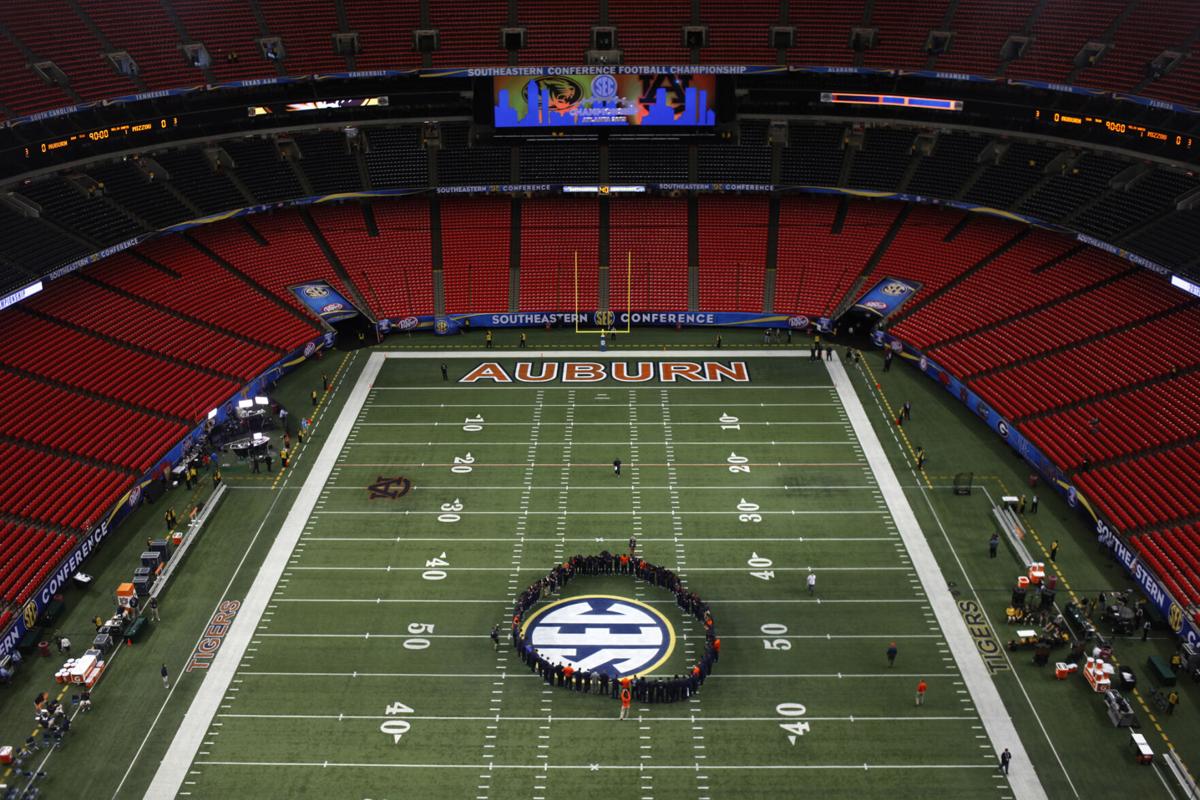 The danger is on the outside.
Even as Auburn football's players and coaches build up their bubble by masking, sanitizing, distancing and testing, all while they try to prepare for the fall, the infections outside campus walls continue to spread — and that spread represents the greatest threat to the Tigers' football season one month from the scheduled start of the semester.
No matter how well the team protects itself from COVID-19, if the coronavirus continues to surge in the community and country around them, Auburn won't have the chance to play this fall.
That message comes down directly from the NCAA, which released a new set of safety guidelines last Thursday, along with a sobering message:
"Any recommendation on a pathway toward a safe return to sport will depend on the national trajectory of COVID-19 spread," NCAA chief medical officer Brian Hainline said in the release. "The idea of sport resocialization is predicated on a scenario of reduced or flattened infection rates."
At this stage, Auburn says it's doing everything it can to keep players safe in-house, but the reality remains that the team can only control what it can control.
The NCAA's new guidelines included calls for testing within 72 hours of competition, the integration of face shields into sports 'when feasible,' and the placing of all individuals found to be in contact with the virus in quarantine for 14 days. But playing even under those regulations seems to be only a dream right now, judging by the words of NCAA president Mark Emmert.
"This document lays out the advice of health care professionals as to how to resume college sports if we can achieve an environment where COVID-19 rates are manageable," he was quoted as saying. "Today, sadly, the data point in the wrong direction.
"If there is to be college sports in the fall, we need to get a much better handle on the pandemic."
The same day the NCAA put out those new guidelines, Sports Illustrated's Ross Dellenger reported findings from a document drafted by college sports' Power Five conferences which are intended to lay out a universal set of safety standards for all programs involved — and many of the Power Five requirements overlapped with the NCAA's guidelines.
The document also included conditions that would result in a school discontinuing play, one being a situation in which local community test rates are considered unsafe by local public health officials, and another being a situation in which there is an inability for hospital infrastructure to accommodate a surge in hospitalizations.
The East Alabama Medical Center in the Auburn area last week reported that 27 of its 30 intensive care beds were in use, and that the hospital was turning away requests from other full hospitals looking to place patients. Statewide, Gov. Kay Ivey said last Wednesday that, in the days prior, 87% of the state's ICU beds were occupied. Meanwhile, state health officer Scott Harris said last week that about 30 hospitals in the state have limited or no ICU capacity remaining.
Only Friday, the Alabama Department of Public Health labeled Auburn's home of Lee County a county that is 'high risk' for COVID-19 exposure and spread, a downgrade only from 'very high risk.'
The SEC on Friday announced publicly a commitment to honor scholarships for players who choose not to play sports this fall for concerns over COVID-19.
Auburn University's scheduled start of the fall semester is set for Aug. 17.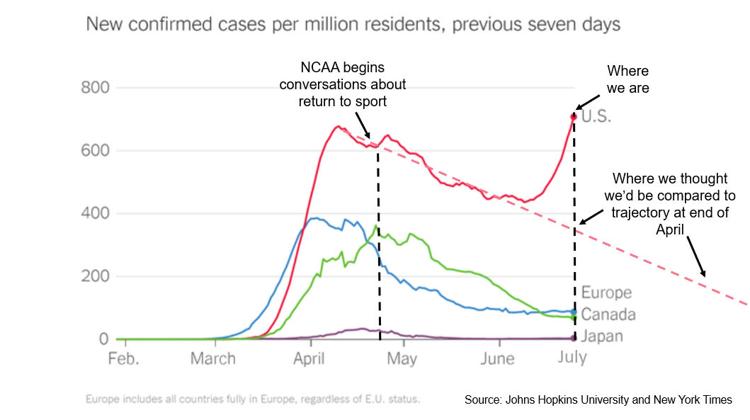 Be the first to know
Get local news delivered to your inbox!