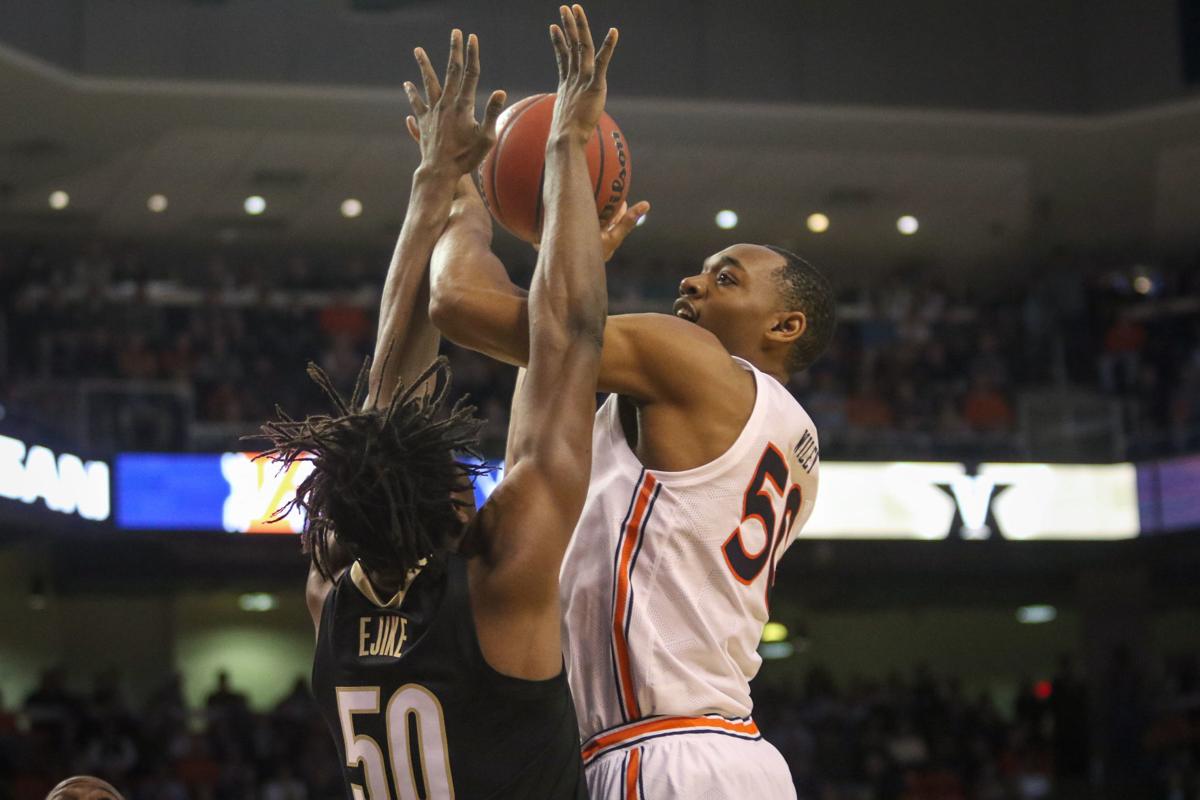 Auburn was a different place three years ago, when Austin Wiley first walked onto the court in Auburn Arena as a new Tiger.
He thinks about it often; no less often, at least, than when he's asked questions about it by reporters almost every time his team hits another major milestone.
It's no secret that the second-generation star spurned more attractive offers to come to his family's school, on a mission to change the culture at Auburn. Even if it didn't start the way everyone envisioned, he helped shoulder Auburn to its first-ever Final Four last spring. He has helped lift Auburn into the AP's top five for the first time in 20 years.
And now, he and his teammates have seen another record broken: With Auburn's win Wednesday over Vanderbilt, Auburn's seniors like Wiley became the winningest senior class in program history with 88 wins in the last four years — with plenty of time left to raise the mark higher, starting Saturday when Auburn hosts Georgia at 5 p.m. on ESPN.
"Coming in here and having the expectation of making history, it'll be very special," Wiley said this past week of hitting that mark, before the team's 83-79 win over Vanderbilt.
That one propelled Auburn to 14-0 this season. Auburn won 18 games in 2016-17 before winning 26 games in 2017-18 and then winning a program-record 30 games in last year's run to the Final Four.
Of course, Wiley wasn't around for all of them. He arrived mid-season in December 2016 as a touted prospect and a reclassified early enrollee, and he sat out the 2017-18 season amid NCAA inquiry. So did Danjel Purifoy, another member of the senior class. Seniors Samir Doughty and J'Von McCormick both transferred in and weren't with the team for all four of those years, either. The only senior on the floor for most of it would be Anfernee McLemore.
But that just illustrates what an effort it has taken from a big group of players to help take Auburn from where it was in the summer of 2016 to where it is now in the national spotlight.
"It means a lot. When I first got here we weren't winning this many games," Purifoy said. Then he started to list some of the talented prospects who have signed at Auburn and helped change that culture: "But we got different players here, such as Isaac (Okoro), Mustapha (Heron) and Austin (Wiley). Players like that. It just changed the program. We've just got to keep winning."
That's the goal for the group now, to carry that on.
"First of all, it started with Austin," Auburn head coach Bruce Pearl said, tracing this four-year rise back to near the beginning. "It started with Austin Wiley making the decision to come here. He could've gone anywhere in the country. He had the Pied Piper effect."
Now, he and the other seniors have another record to their name.
And they're still not done yet.
Be the first to know
Get local news delivered to your inbox!