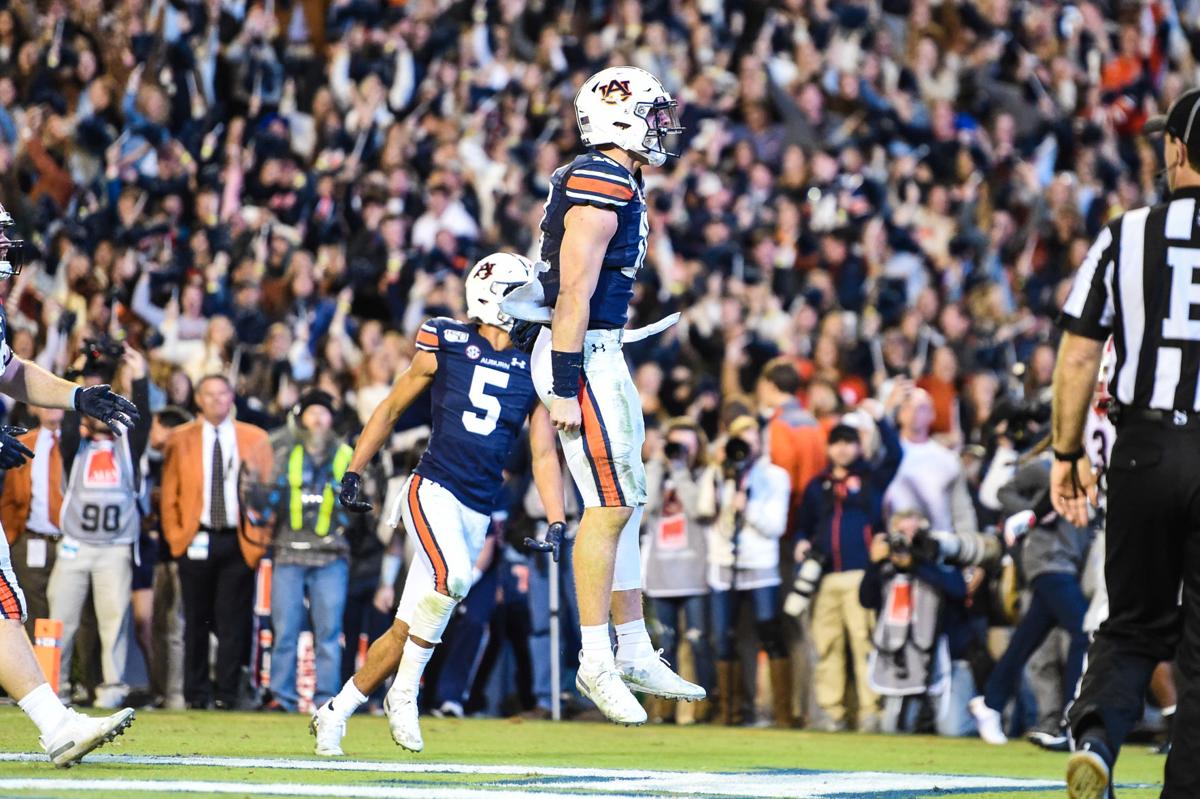 The SEC has adopted a plan to play a 10-game, conference-only football schedule this fall, after a meeting among school presidents Thursday.
The league now plans to kick off play on Sept. 26.
New schedules for member schools, including Auburn, will be released at a later date, the SEC said in its announcement.
Each athletics program is charged with evaluating best practices for gameday operations, the league said, which kicks to each individual school the question of whether fans will be allowed at games.
The change pushes back Auburn's opener by three weeks. Additionally, the conference aims to play the SEC Championship Game on Dec. 19, pushed back two weeks from Dec. 5.
The SEC follows conferences across the country that have moved to limited football schedules amid the coronavirus crisis. Other fall sports in the SEC remain postponed through Aug. 31.
Auburn University is set to open its fall semester on Aug. 17.
Auburn athletics director Allen Greene said the school fully supports the SEC's decision.
"The health and safety of our student-athletes, staff and fans remains our top priority," Greene said in a statement. "In that spirit, we deeply appreciate (SEC commissioner Greg Sankey's) leadership and the tireless efforts of the Conference staff during ongoing discussions related to fall competition.
By playing a conference-only season, the SEC says it maximizes its flexibility for scheduling adjustments made in reaction to developments related to the pandemic, in reaction to updates in advice from medical professionals. In theory, while operating autonomously, the league is able to delay games if there are outbreaks on teams or move games if restrictions disallow them in certain places.
"The Presidents and Chancellors' decision to implement a 10-game, conference-only schedule for the 2020 football season is prudent and the Tigers are fully supportive," Greene said. "While the format of the football schedule is confirmed, there are many other items related to football and other fall sports that warrant robust discussion, and the leaders in the Southeastern Conference are committed to working through these discussions in a thoughtful manner."
The plan drops four non-conference games from Auburn's schedule, including what would've been a marquee matchup with North Carolina originally scheduled for Sept. 12 in Atlanta. Auburn is also canceling home games against Southern Miss and UMass. Another game with Alcorn State was canceled earlier this month when Alcorn State's conference, the SWAC, announced plans to suspend sports all fall and explore playing football in the spring.
Originally scheduled to feature eight conference games, Auburn's new schedule will add two new games. The SEC said the revised schedule will be approved by the conference's athletics directors.
If the SEC were to simply add the next two rotating opponents from the opposite division to each team's schedule, Auburn would add an away game at South Carolina and a home game with Missouri to its schedule. Auburn plays Georgia from the SEC East every year.
Its other game against the SEC East is presently set to rotate to South Carolina in 2021 and to Missouri in 2022.
Be the first to know
Get local news delivered to your inbox!