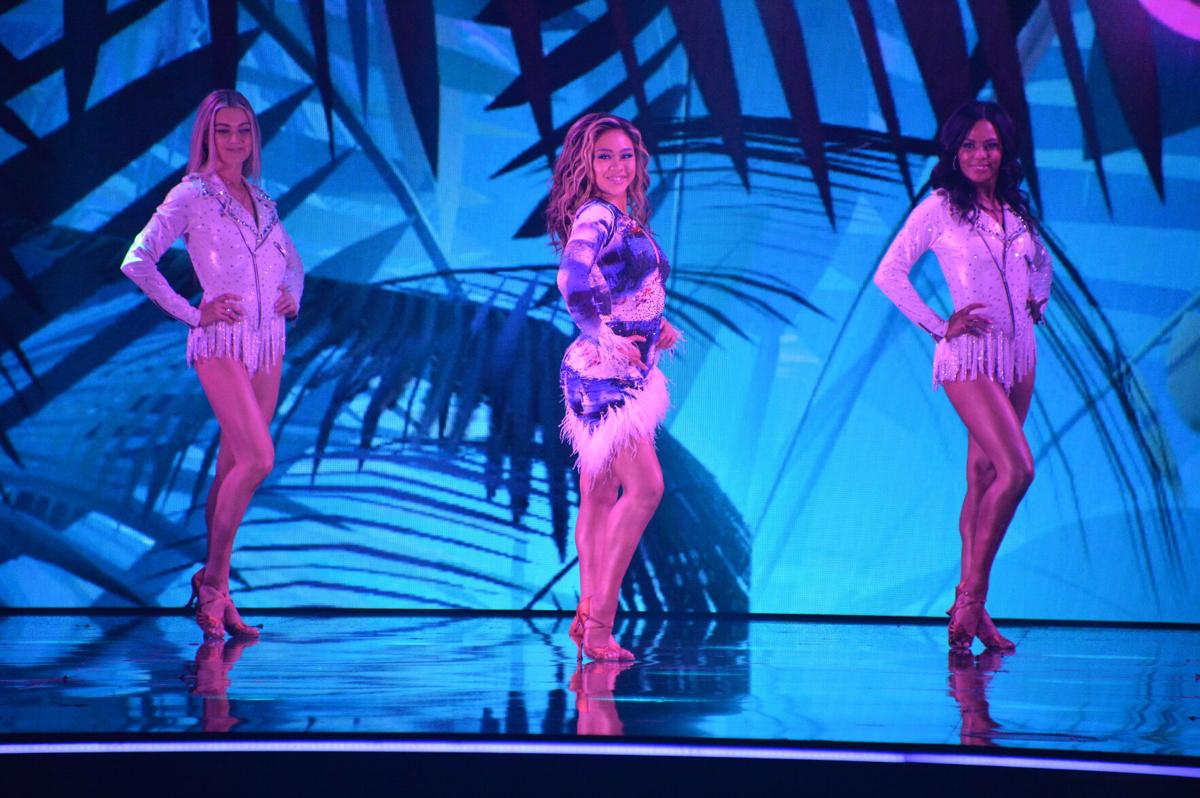 Suni Lee danced her way to a dazzling perfect score and advanced as one of the final six celebrities standing on Monday on Dancing With The Stars.
She put up her best score at the best time survive a double elimination round, and the Auburn freshman gymnast is moving on to the second-to-last show of the season next week.
Lee earned a perfect 10 out of 10 from all four judges, dancing the Samba to "All For You" by Janet Jackson with her professional partner Sasha Farber.
Later in the episode, she and Farber competed in a head-to-head dance-off against country singer Jimmie Allen and his professional partner, with two bonus points up for grabs. Judge Bruno Tonioli awarded Lee the bonus points, giving her a 42 out of 40 on the night and all but locking up her placement in the top six.
Allen and Lori Loughlin's daughter Olivia Jade were the two celebrities eliminated at the end of the episode.
Lee's surge up the scorecards has been stellar. Two weeks ago, Lee and Farber faced elimination for the first and only time this season, being placed in the bottom two before being saved by the show's judges in a close elimination scare.
Last week, Lee battled illness leading up to the live episode, and after seemingly giving all she could in her dance, she had to run off the stage to throw up while Farber faced the judges alone.
She returned to the stage later that night in a resilient showing to pick up bonus points with Farber. The two advanced to lay down a perfect score Monday.
"That was a rough week," Lee said on the show's pre-taped segment, showing a look-in at her rehearsals between episodes. "I'll probably going to have to delete all my social media for this."
When Farber asked her why, Lee explained that negative comments about her dancing on social media were getting to her. Farber pointed out that she's out of her comfort zone, whereas in the gymnastics world, her talent has always shown through.
"Since I'm not the best at it, I feel like they're right," Lee said.
She concluded instead that she's at peace with the hard work she's putting in at rehearsals and she said that no one's going to take the fun of being on the show away from her.
The doubters will have little room to pick at her after Monday anyway.
Lee and Farber blocked out the noise and finished the night with a better-than-perfect score: a sensational 42 out of 40 that sent them soaring into the semifinals.