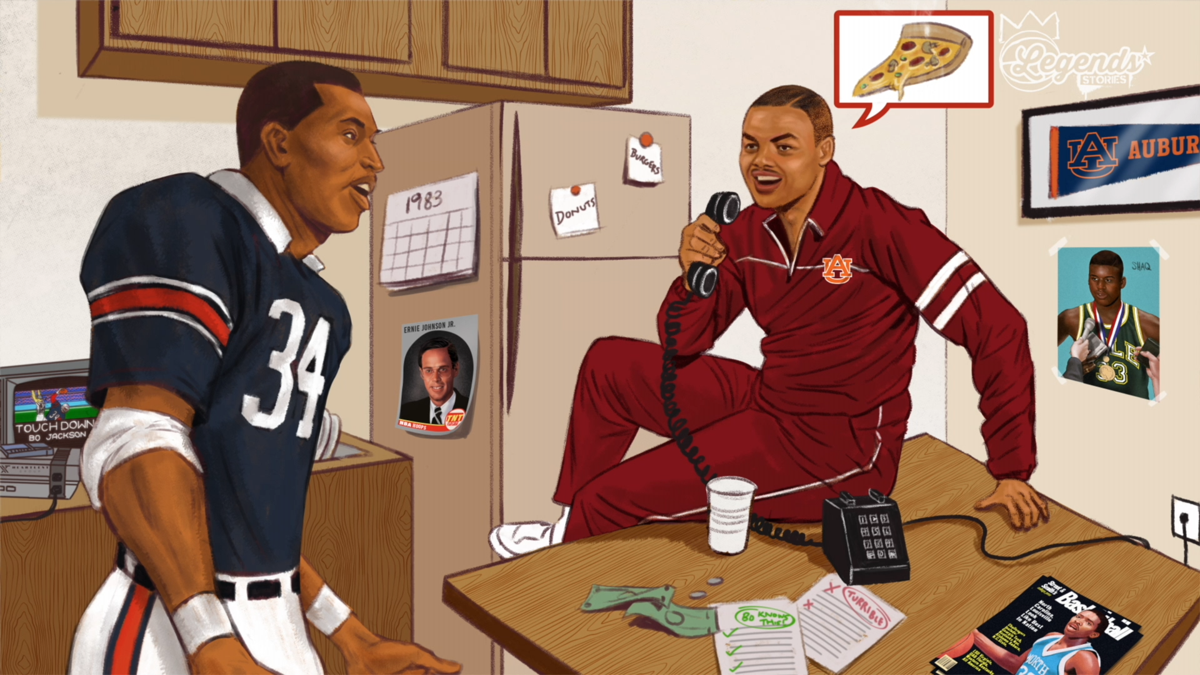 Charles Barkley's career at Auburn has gone down in legend.
Thursday, he added his own 'urban legend' to the list of tall tales.
In a web feature produced by the NBA Retired Players Association, Barkley told the story of how he, Bo Jackson and more basketball and football players at Auburn stole pizzas during their time together on the Plains in the early 1980's.
Barkley said he would order pizza delivered to the dorms on campus, and when the delivery person was delivering the order to the room, other basketball and football players would sneak out to the delivery person's car while they were at the door and steal a few more pizzas out of it.
"We would order some pizzas, me and Bo Jackson, and then the rest of the guys would go down to steal a couple pizzas out of the car," Barkley laughed. "That's actually the urban legend."
Barkley told the story on a web short released Thursday by the NBARPA, complete with drawings and animations produced by the sports marketing group HEARTLENT Group.
The NBARPA said in a release that it's partnering with HEARTLENT to create digital continent celebrating the NBAPRA's 30th anniversary.
"We'd order like three or four pizzas, but we'd always steal like two or three," Barkley said.
Barkley starred at Auburn from 1981-84 and helped lead Auburn men's basketball to its first-ever NCAA Tournament appearance in 1984.
Jackson starred at Auburn from 1982-85 and won the Heisman Trophy in December 1985.
Statues honoring both men stand on Auburn's campus, outside Auburn Arena and Jordan-Hare Stadium.
"We probably stole more pizzas than we paid for, I'm not going to lie," Barkley laughed.