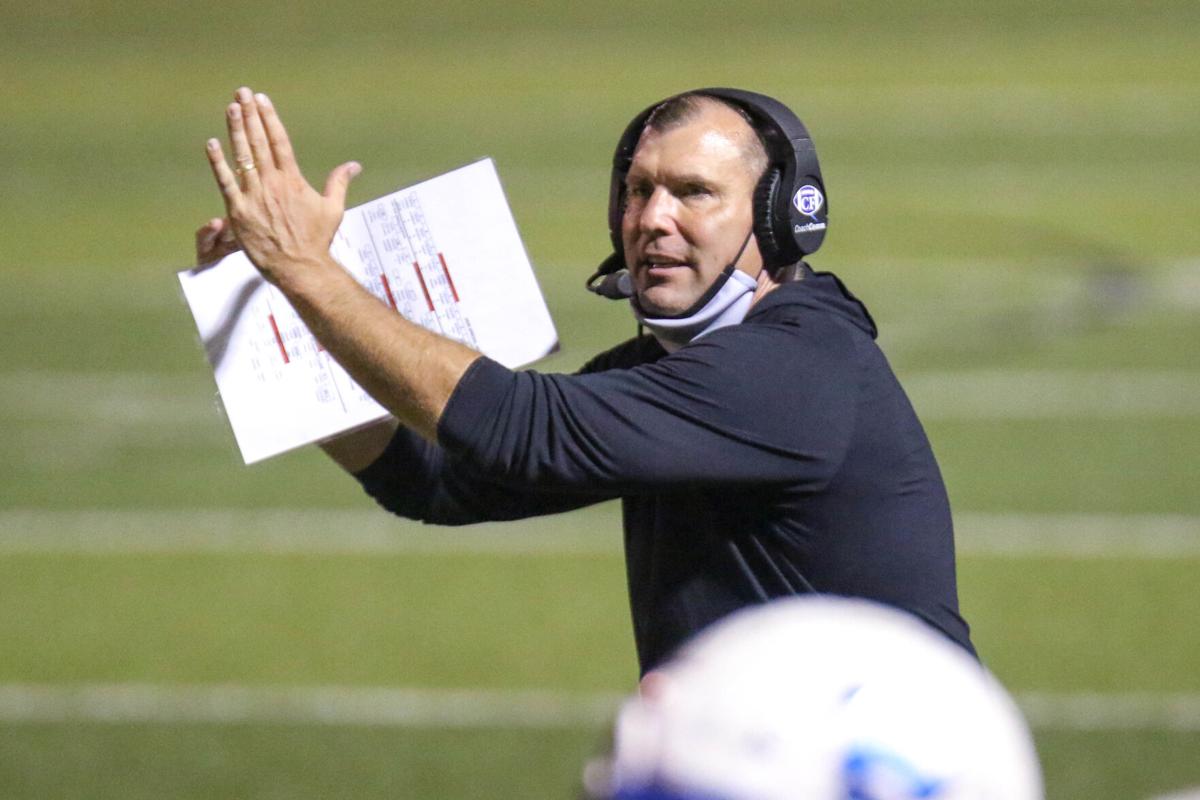 It's been just over two weeks since Auburn High School head coach Adam Winegarden was approved to take the same role at Tuscaloosa County, and since that time all eyes have been fixated on who will replace him at Auburn.
Auburn's coaching search has been a quiet one over the last few weeks, but Auburn City Schools superintendent Cristen Herring offered an update on Tuesday.
Herring declined an interview request but did release a statement regarding the state of the coaching search.
"The search for a head football coach at Auburn High School is ongoing. Auburn City Schools has received numerous quality applications and appreciates the interest expressed in this position," Herring's statement read in part. "… We have not set a hard timeline for the selection of our new coach. Those involved will be thorough and take the time needed to find the best fit for Auburn City Schools with the goal of having a coach in place in time for spring practice."
Herring also listed several potential qualities those involved in the search are looking for in the next head coach.
Those characteristics included a person of strong character and integrity; the ability to teach effectively; a person who communicates well with varied audiences; someone who is committed to the Auburn community, to Auburn City Schools, and to the young people in the schools; a person who is knowledgeable, credible and competent; someone who has leadership experience with a successful record; a person who is a visionary with regard to academics, athleticism and character development; someone who is willing to progressively pursue innovations and adaptations and willing to grow; and a person who has the ability to develop, foster and sustain relationships with the idea to expand the program.
Auburn City Schools athletic director Dan Norton declined an interview request and referred to the school system's central office for comment.
Winegarden left Auburn with a 56-19 record, three double-digit win seasons, two trips to the state semifinals, one region title and one title game appearance in six seasons. His final season was his most successful, as Auburn went 12-2, won a region title for the first time in seven years and played in the state championship game for only the second time in program history.
The Tigers came up just short against then-defending champion Thompson, as the Warriors scored 10 points in the final 18 seconds of play to take down Auburn 29-28 in the Class 7A title game.
Winegarden arrived in Auburn in 2015 as the state's highest-paid coach thanks to a salary package that totaled $123,000. He opened up on his decision to leave his position on Feb. 9, one day after the Tuscaloosa County School Board officially approved his hire.
"It's been on my heart to be in a position to bring a lot of value to a lot of people, and I look at an opportunity to really go pour into a community and help a program grow and build it into something unique and special," Winegarden said. "I've been driving by that school [Tuscaloosa County] for 20 years. My family lives about a mile from there. I've always had that program on my heart and in the back of my mind, so I'm excited about the opportunity."
Winegarden also offered advice to the next Auburn head coach. He said that every football coach has to do it his way, and he said his replacement needs to be the best they can be and to bring it every single day because the Auburn players will do the same and expect as much from him.
Winegarden's exit means Auburn will be hiring only its fifth different head coach since 2000. In Winegarden's opinion, whoever Herring and the others involved in the search chose will be inheriting an ideal situation.
"I wanted to hopefully leave this program better when I left for the next person to come and make it even better than what we've done. I think Auburn is in that position," Winegarden said. "The culture here could not be any better. We have great kids that work really hard that love football, love each other and love being a part of the program. The program's in a really good spot, and that gives me peace knowing that."