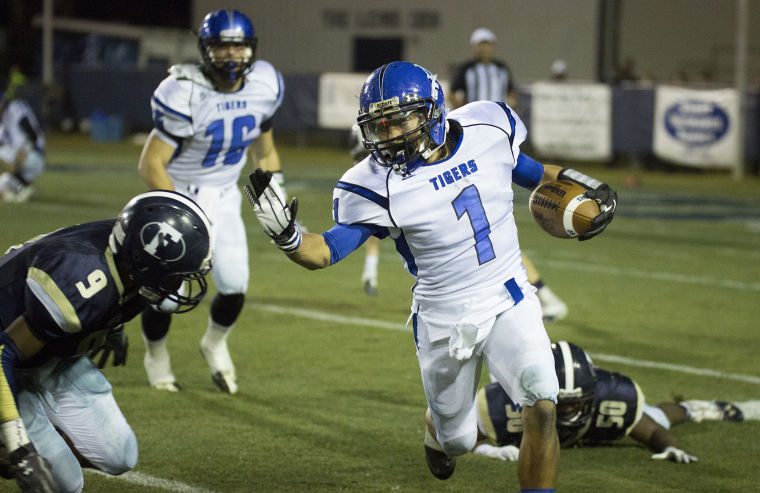 Former Auburn High football player Blaise Taylor is working his way up the ladder in the NFL scouting world.
Taylor has been promoted to pro scout by the Tennessee Titans, the team announced Tuesday. The 2014 Auburn High graduate had been a scouting assistant with the team since May 2019.
Per the team's official release, Taylor's focus will be involved in advance scouting for upcoming opponents as well as evaluating potential free agents for the free agency period every spring. He will also retain portions of his previous role as a scouting assistant.
The son of former Auburn University assistant coach Trooper Taylor, Blaise Taylor made a name for himself locally through his play on Friday nights.
The 5-foot-8 Taylor did a little bit of everything for the Tigers, including during his senior season in 2013 during which he had 25 total tackles, 13 pass break-ups and four interceptions on defense, caught 13 passes for 242 yards and a score, rushed 16 times for 129 yards and a pair of touchdowns, threw one touchdown at quarterback and returned four kicks for scores.
"I'll tell you what, he is a ballplayer," then-Auburn High head coach Tim Carter said of Taylor in 2013. "Somebody says he's too small to play Division I, they better not tell him that because there ain't nothing he's afraid of. He's got the heart of a champion."
Taylor's standout play at Auburn High led him to sign with Arkansas State, where his father was an assistant coach. He made the most of his time with the Red Wolves by racking up 102 tackles with 9.5 tackles for loss and six interceptions from 2014-2017. He was also a dangerous return man and had four punt return touchdowns and one kickoff return touchdown in his career.
Taylor earned All-Sun Belt recognition in 2014 and 2016 and left Arkansas State as the school's career leader in punt return yards (1,089). He also left as the conference's second all-time leader in punt return touchdowns.
Following his playing career, Taylor became a defensive graduate assistant at Duke in 2018. He was on staff with the Blue Devils for one year before joining the Titans' scouting department.