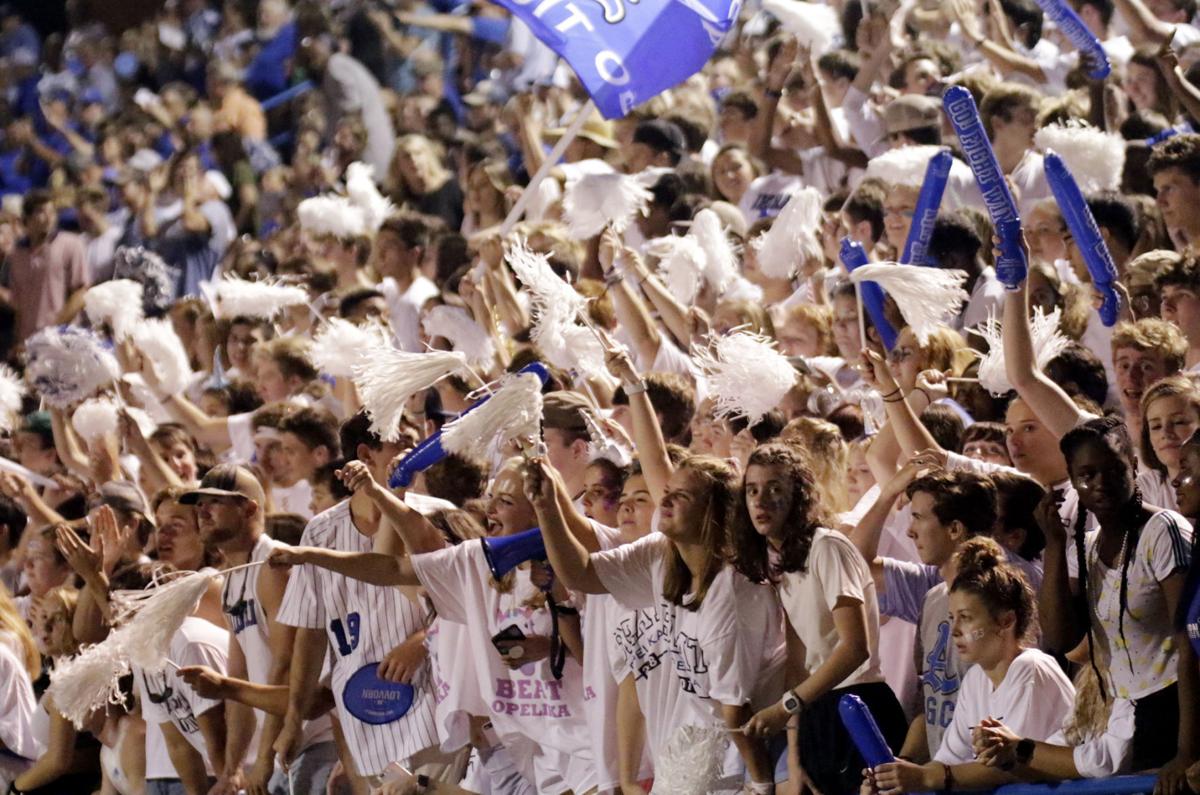 Auburn High School announced on Tuesday that attendance for its fall sporting events will be limited to roughly 25-to-30 percent capacity this year, with tickets being limited to the families of competition participants. In the case of football, no general admission tickets will be sold at Duck Samford Stadium at this time.
Additionally, spectators are required to wear a mask or facial covering that covers the nostrils and mouth at all Auburn City Schools facilities. The families who do attend are encouraged to follow social-distancing guidelines between themselves and others to limit potential transmission of coronavirus.
"I hope our community understands that we're trying to take care of the families of our participants – our students who are participating – first. At this point within our community, those are the only people who can purchase tickets and attend our sporting events locally," Auburn City Schools athletic director Dan Norton said. "Within our community, where we are right now is just making sure we let our students be students, and we allow our parents to come watch their kids do those things. At this point, there are not open tickets for the community."
Duck Samford Stadium, which has a capacity of about 8,000, will have a no-crossover policy between the home side and visitor side. Auburn's visiting opponents will be sent tickets for each game, and they will also have their side of the stadium limited to 25-to-30 percent capacity. Home fans are required to enter through the traditional gates on the east side of the stadium, while visitors will enter on the west side of the stadium at the gate located on East University Dr.
Norton stressed the importance of not allowing the home fans to interact directly with the away fans as an effort to avoid further spread of the virus.
"We've crossed a lot of bridges trying to make sure that we're doing the best we can to try and mitigate the spread," Norton said. "We want to make sure that we're hopefully not the location of transmission because people are going to show up positive. People are going to get coronavirus, but what we want is for it not to spread amongst our program and to be able to contain and to be able to kind of quarantine maybe that person out so that we don't become the point of transmission."
Those who cannot attend games this year can access a livestream of the home football games on NFHS Network. A monthly pass is available for $10.99, and an annual pass is available for $69.99. The pass will give users access to all ACS' live home athletic events held at Duck Samford Stadium, the Auburn High competition gym, the Auburn High baseball field and the Auburn High softball field.
Norton explained Auburn is basing its decision off guidance from the Alabama Department of Public Health as well as the AHSAA, and the administration's conversations regarding attendance restrictions have included school and medical personnel as well as community medical personnel. He also thanked Auburn City School's administration and superintendent Cristen Herring for their efforts in making sure every aspect of the situation was considered and accounted for.
Norton explained the administration will monitor the coronavirus situation as the year goes along but added there's no real timetable for potentially opening the stadium back up.
"You dream about the day when things do change enough that we can play sports as normal again. I don't know – there's no hard and fast statement where we say, 'OK, if we get to this point on the calendar and it looks this way, we're making this change,'" Norton said. "That's not there right now because what we have in place we're going to keep doing because we feel like it meets our need to try to mitigate and contain the possible transmission. If we find that there are things we can do better to make it work, we'll add them. At this point, I don't see it loosening up for a while until our whole community is more back to normal."
Auburn will host its first home football game on Aug. 21 when the Tigers host Park Crossing as part of a game that was added late to the schedule due to coronavirus concerns.
Norton conceded that there's still plenty of work to be done before that day arrives, but seeing the students having a chance to play their sport or participate in band or cheerleading has made the task at hand worthwhile.
"It will be great when we get to that point (of the first game). There's a million bridges to cross to get there still," Norton said. "It's just been great to see our students back in the building, going to class, following the procedures they're supposed to so they can continue to go to class. Having our players out on the field, in the gym playing volleyball or watching the band stand outside my window and beat on their drums, it's been wonderful to have those people back on campus and to see kids be kids."
Get in the game with our Prep Sports Newsletter
Sent weekly directly to your inbox!