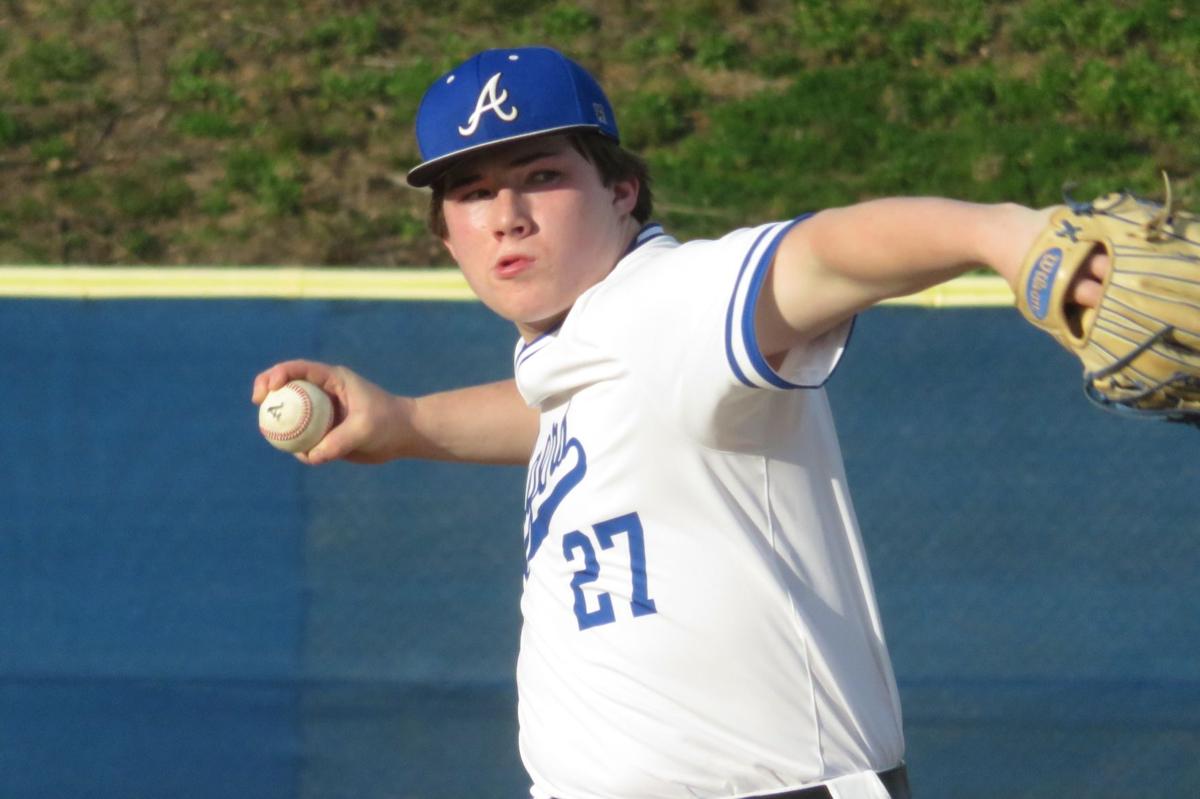 The Auburn High baseball team made the most of its doubleheader Saturday by taking two victories over Mary Montgomery.
The Tigers' latest victories improve their record to 7-1 on the season.
Will Turner wasted no opportunities at the plate on Saturday, driving in five on two hits to lead Auburn High past Mary Montgomery 12-6 on Saturday. Turner drove in runs on a sacrifice fly in the second, a single in the fourth, a single in the fifth, and a in the seventh.
There was plenty of action on the basepaths as Auburn High collected 11 hits and Mary Montgomery had six.
Auburn High got things moving in the first inning, when Brendan Wall drew a walk, scoring one run.
Auburn High notched six runs in the seventh inning. Auburn High batters contributing to the big inning included Turner, Ryan Olson, Pat McGlon, and Walker Zapp, who all drove in runs.
Mary Montgomery scored three runs in the sixth inning. Brantley Jones, Wyatt Anderson, and Hunter Evans all contributed in the big inning with RBIs.
Brady Fuller was the winning pitcher for Auburn High. The pitcher lasted four innings, allowing zero hits and zero runs while striking out five. Nate Foster and Caleb Sanders entered the game out of the bullpen and helped to close out the game in relief. Foster recorded the last five outs to earn the save for Auburn High.
Evans took the loss for Mary Montgomery. Evans allowed seven hits and six runs over six innings, striking out three.
Auburn High saw the ball well today, racking up 11 hits in the game. Griffin Stewart, Zapp, Turner, and McGlon each managed multiple hits for Auburn High. McGlon, Turner, Zapp, and Stewart each managed two hits to lead Auburn High.
Anderson went 2-for-4 at the plate to lead Mary Montgomery in hits.
Both teams were strong on the pitcher's mound Saturday, but Auburn High defeated Mary Montgomery 2-1. David Hixon allowed just one hit to Mary Montgomery.
Hixon led things off on the hill for Auburn High. The hurler surrendered one run on one hit over three and two-thirds innings, striking out four and walking zero.
Michael Sweeny Jr was on the pitcher's mound for Mary Montgomery. The hurler went four innings, allowing two runs on two hits and striking out seven.
Pat McGlon and Ryan Austin all had one hit to lead Auburn High.
Brody Tuinder went 1-for-1 at the plate to lead Mary Montgomery in hits. Mary Montgomery didn't commit a single error in the field. Brayden Patterson had the most chances in the field with seven.