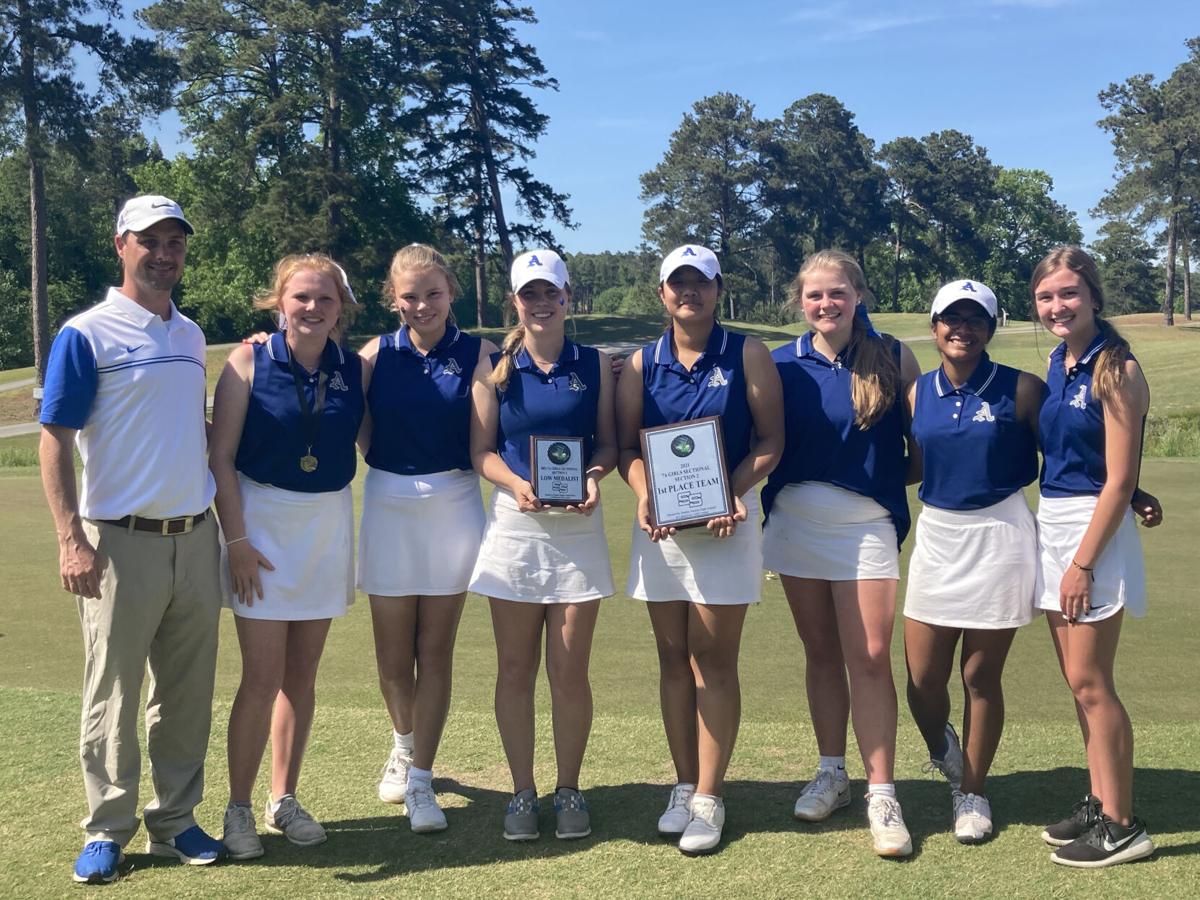 The Auburn High girls golf team won the sectional tournament on Tuesday, topping the field in Phenix City and advancing on to sub-state.
Auburn High's Morgan Jones won Low Medalist after firing a two-under 70. The Tigers carded a 230 as a team.
Auburn High advances to sub-state next week where it'll play of a berth in the Class 7A state championship tournament.
Auburn High's 230 won Class 7A Section 2, while Enterprise finished in second place with a score of 301 at Lakewood Country Club in Phenix City — in front of Smiths Station and Prattville. Auburn High and Enterprise will advance to sub-state to compete against Fairhope and Mary G. Montgomery at Rock Creek Golf Course in Mobile. The top two teams and top two individuals from each non-qualifying team advance.
Auburn High's Hannah Halverson also qualified for sub-state as an individual medalist, carding a 96.
Jones earned Low Medalist at sectionals for the third time in a row. Auburn High won in the sectional round for the fourth consecutive year.
Kate Ha fired Auburn High's second-lowest score with a 77.
Opposite Auburn High, Enterprise, Fairhope and Mary G. Montgomery, the north sub-state tournament will feature Hewitt-Trussville, Spain Park, Huntsville and James Clemens. The advancing teams will compete in the state tournament at Magnolia Grove in Mobile starting May 10.