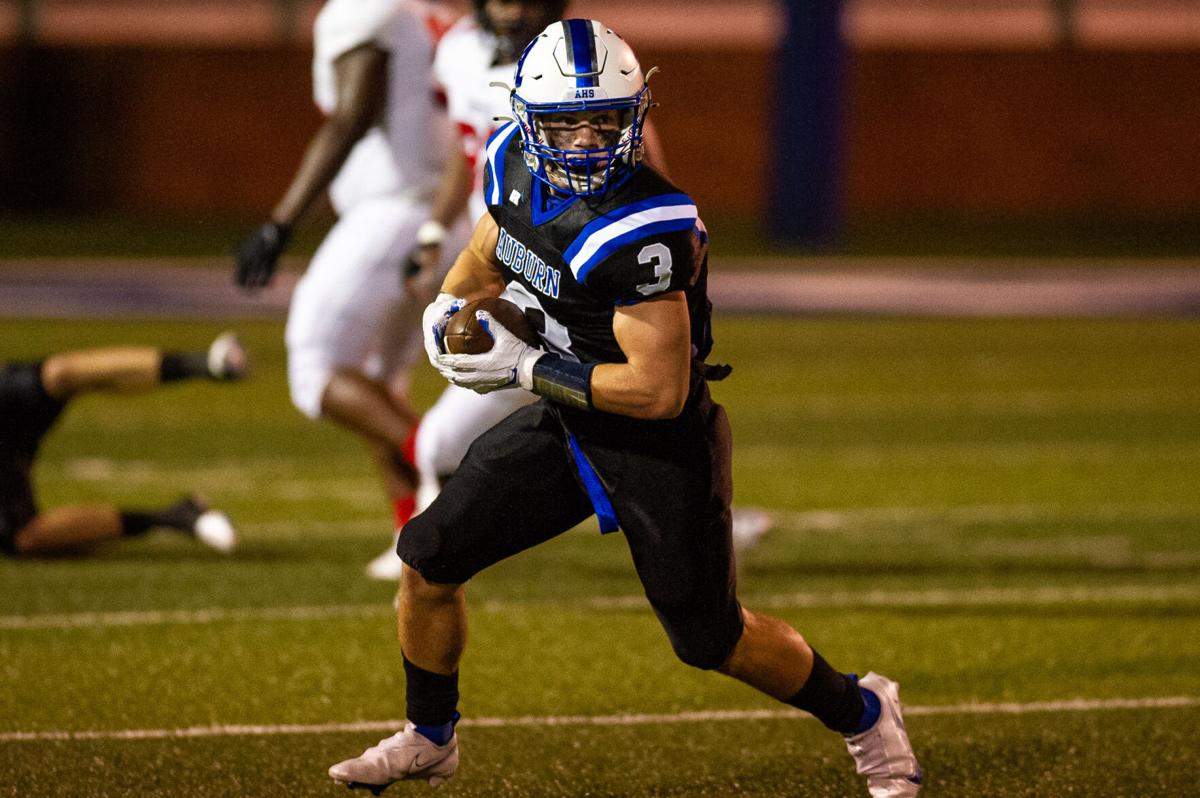 Auburn High moved up one spot to No. 4 in Class 7A in the latest state rankings by the Alabama Sports Writers Association.
Region rival Central-Phenix City held firm at No. 3 in 7A. Thompson stayed at No. 1 and Hoover stayed at No. 2.
Auburn High returns to action Friday at Smiths Station. The Tigers were off last Friday, regrouping after its loss to Central, in what proved to be the de facto Region 2-7A championship game.
The Tigers will lock up their playoff spot and the runner-up seed in the region with a win over Smiths Station.
In all, seven teams in the area made the latest rankings released Wednesday. In Class 1A, Notasulga fell only two spots from No. 5 to No. 7 after its loss last week to No. 3 Maplesville.
Lanett still stands at No. 2 in Class 2A.
In the AISA rankings, three local teams cracked the top 10, with Chambers Academy ranked No. 4 , Glenwood ranked No. 5 and Lee-Scott ranked No. 8.
Opelika received votes in the Class 6A rankings but did not make the top 10 this week.