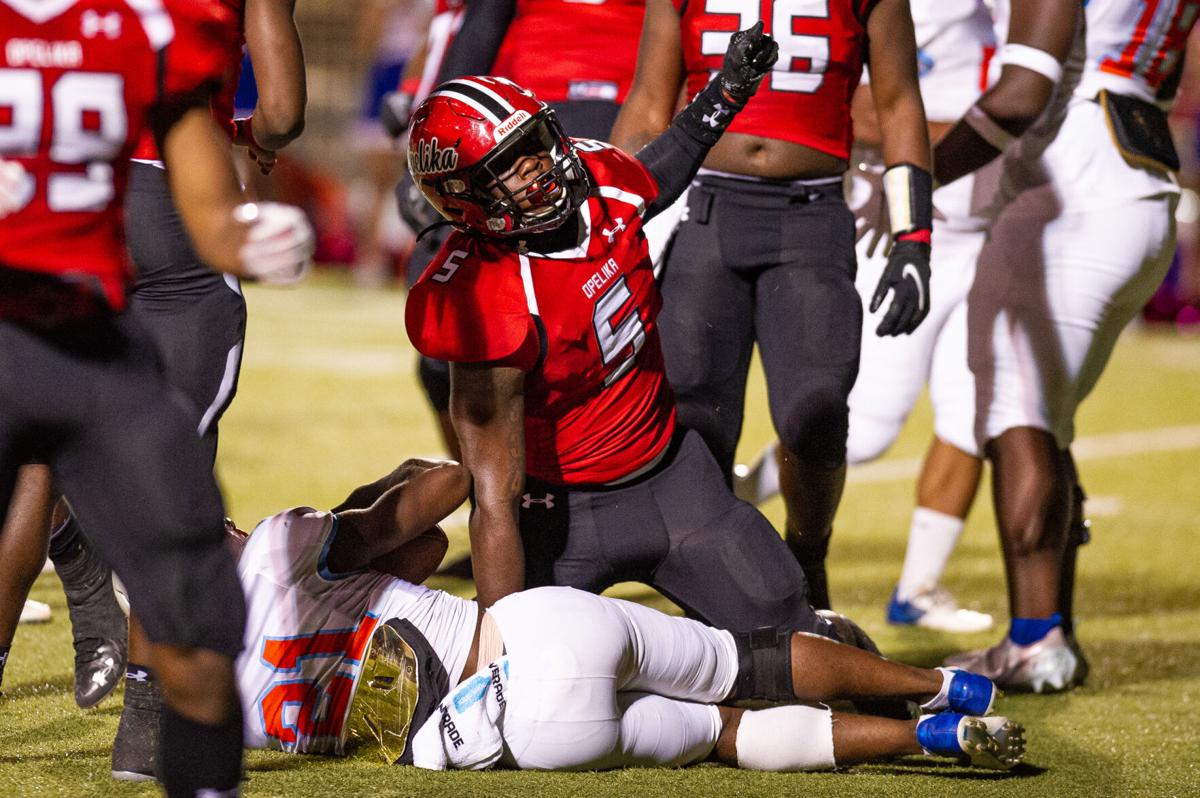 Auburn High and Opelika will be well represented in the Alabama-Mississippi All-Star game this year.
Auburn High's three Auburn commits in Drew Bobo, Eston Harris and Powell Gordon, along with Opelika defensive standouts Jarell Stinson and Taylor Love were all named to the Alabama roster for the game.
"It feels great because it's something I've always dreamed of since I was young," Gordon said of being named to the team.
Along with Auburn High and Opelika, Lanett and LaFayette each had a player on the roster. For the Panthers, defensive lineman and Auburn commit Caden Story will represent them in the game, and LaFayette defensive lineman Antavious Woody earned a roster spot as well.
In all, seven area players made the 40-player Alabama roster.
"It means a lot just to have this opportunity because of the history this game has," Story said.
The rosters for the 35th annual All-Star game were released last week. The teams are always made up of seniors.
The 2021 All-Star game will be played on Dec. 11 in Hattiesburg, Miss, at M. M. Roberts Stadium, where Southern Miss plays its home games.
For Love, being selected to the game shows him that his hard work in football is finally paying off. Now that he's on the team, he can't wait to use the trip as a learning experience.
"I'm ready to work with the other linebackers that were selected just to learn different styles of play from each one of them," Love said.
Gordon, who has always wanted to play in the All-Star game since he was young, will now play in the same game that former Auburn High players like Reuben Foster and Rashaan Evans have taken part in.
"It means a lot to me to be selected after watching many former Auburn High School players play in the game," Gordon said.
While the game is set up for Alabama and Mississippi's All-Stars to prove who is better, future college teammates also have a chance to play alongside each other for the first time.
Auburn High's trio and Story won't be the only Auburn commits in the All-Star game, as the Tigers have two other commits joining them on the Alabama roster. Fort Payne kicker Alex McPherson and Hewitt-Trussville wide receiver Omari Kelly are also committed to Auburn.
And Story and Gordon are both excited that the whole group will get to play alongside each other in the All-Star game before doing it again at Auburn.
"It's exciting just to see all of us out there together, and it's even more exciting to be able to just bond and have fun with those guys," Story said.