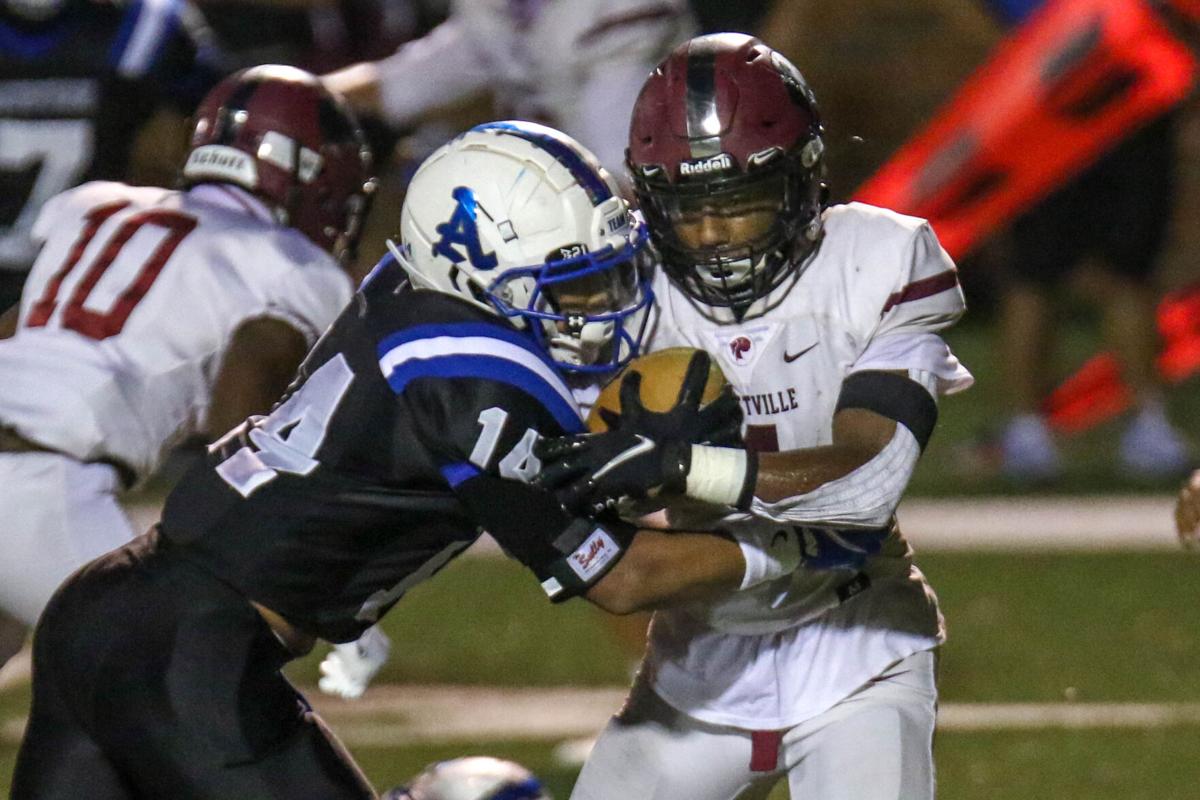 The Auburn High Tigers have gotten off to a hot start to the season courtesy three straight wins. In order to reach 4-0, the Tigers will have to do so away from Duck Samford Stadium for the first time this fall.
Auburn (3-0, 1-0) hits the road for an important Region 2-7A showdown tonight against Dothan (0-2, 0-1). The matchup will be the first-ever meeting between the Tigers and the Wolves' program, which began play last fall as a Class 6A squad before moving up in classification.
The Tigers enter the matchup after a strong start to region play last week courtesy a 22-0 shutout victory against Prattville. The game featured an outstanding performance by the Auburn defense, which forced three turnovers and held the Lions to only 119 offensive yards in the team's first shutout loss in 17 years.
"I thought the big thing was that we won the turnover battle. I thought we played outstanding in the kicking game, and our defense was able to force a lot of negative plays to help us create better field position," Auburn head coach Adam Winegarden said. "I thought overall on offense we've got a long way to go as far as executing, but at the same time our defense and special teams gave us enough opportunities and time that we could score enough points to extend the lead."
One of the recurring aspects of Auburn under Winegarden's leadership has been a dominant defensive front, and that has been the case yet again through three games this fall. Auburn's defensive linemen Powell Gordon, Lee Gregg and Kejuan Cason were relentless against the Lions last week, and their ability to force negative plays — particularly in the early downs — were a huge reason why the Prattville offense never found a rhythm and quickly fell out of contention in the second half.
Auburn's offense featuring playmakers such as quarterback Matthew Caldwell, running back JT Rogers and wide receiver Bryson Clauge had an up-and-down showing against Prattville, but Winegarden praised the group for not turning the ball over and making progress in their third game. While Winegarden was hoping for even more production, he made it clear he sees the group as being capable of taking the next step forward soon.
"I think for us it's just the growth process of understanding how to execute together," Winegarden said. "Even though we didn't play like I wanted us to, I think we still played better than we did the week before, and that's the goal. The goal is improvement. We have to improve in all phases of the game."
Winegarden will look for the Tigers to turn a corner on offense against a Wolves team that hit the ground running last season and is looking for a bounce-back after losing to Enterprise 42-13 last week.
For Winegarden, Auburn's first road game of the season offers a true challenge that his Tigers will have to show up ready to handle.
"I think anytime you go on the road it's exciting. It's a change of venue and a little bit of a change of routine. I think that's good for you at times," Winegarden said. "Football is a game of change and a game of adversity. We're not going to be able to play every game at home, so we've got to get used to going to different stadiums. This is a great week to do it."
Winegarden praised Dothan's athleticism, saying they have an SEC-caliber running back in Jaylin White as well as a talented quarterback in Bauer Sharp and a dangerous receiver in Jayden Folmar. The Wolves' combination of talent throughout the offense makes it evident to Winegarden that they will be a tough team to slow down.
Winegarden explained the keys to Auburn remaining undefeated are to play with consistency throughout tonight's action. He said the Tigers expect a four-quarter battle with the Wolves, and playing good, fundamental football and executing throughout the 48 minutes of action will be imperative.
The Tigers are gearing up for a run at a region championship, and last week's victory over perennial playoff team Prattville was a huge step toward making that happen. The key now for Auburn is to keep compiling region victories, and the road meeting with Dothan now stands as the next challenge for the team.
"I think every region win is huge because it gets you closer to being qualified for the playoffs. That's the next step for us, and that's what we hope to get," Winegarden said.
Get in the game with our Prep Sports Newsletter
Sent weekly directly to your inbox!