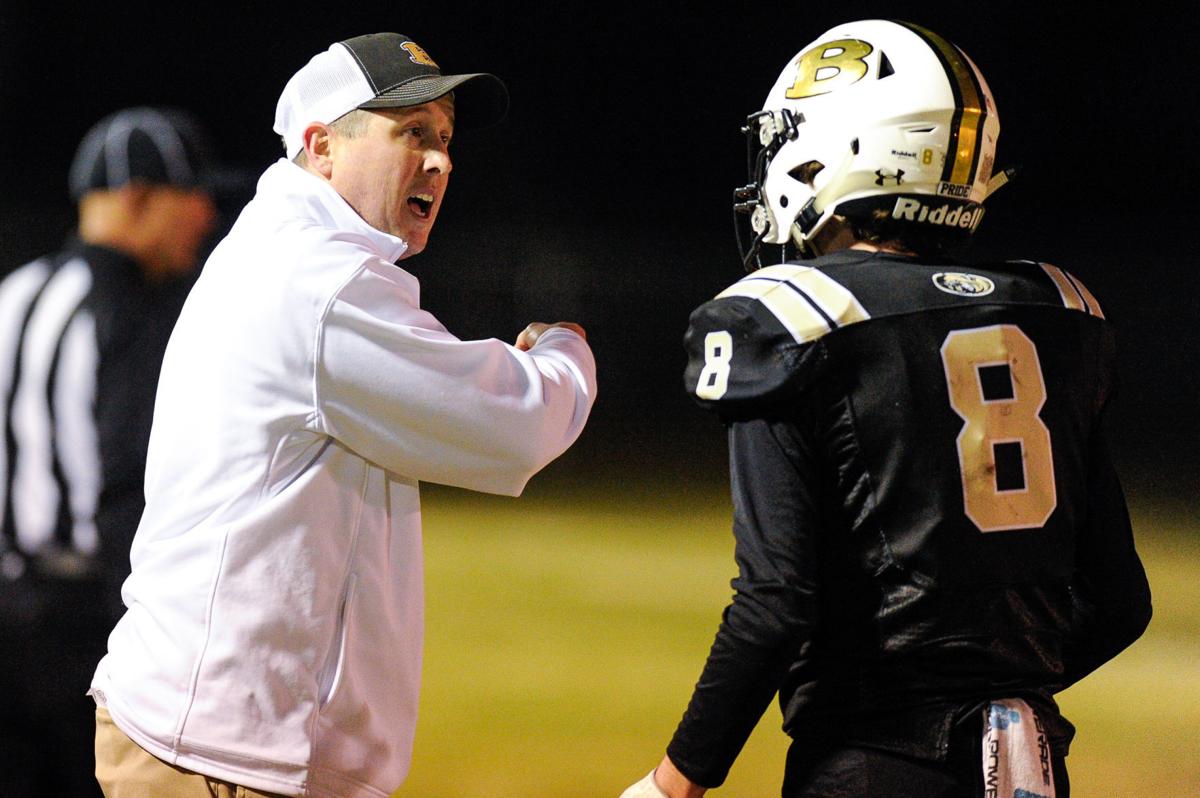 The Beulah football team is in the midst of a two-week quarantine due to the coronavirus, Bobcats head coach Matt Johnson announced Wednesday.
Johnson explained that a Beulah football player tested positive for the virus on Tuesday, prompting the Bobcats to suspend all football-related activity for two weeks. Additionally, Beulah has canceled its Aug. 21 season opener against Loachapoka, its Aug. 28 game against Cleburne County and its Sept. 4 region opener against Pike County.
Johnson said the team will begin an acclimation period after its two weeks away with the goal being to return to play Sept. 11 against Trinity. That timeline, however, all depends on if the acclimation period goes smoothly and if the coaches feel their players are ready to go.
"You've seen other teams have to do this, and you're just hoping not to be a statistic. It's so difficult. It really is gut-wrenching — especially with the seniors. When it hits home and people realize how important this game is to people, it's really tough. It's really difficult," Johnson said. "This process to return will be a slow one. It will be a methodical, thought-out process to make sure our players are ready. We won't be taking the field because we want to take the field; we will take the field when everyone is physically ready to play."
Beulah has dealt with a number of obstacles due to the coronavirus throughout this offseason.
During the week of June 8, a Beulah employee tested positive, forcing practices to be canceled for two weeks. On the Monday following that hiatus, a Beulah football player tested positive, which forced him as well as about nine other Bobcats players to go into quarantine due to interactions with that player.
In July, Johnson had been in contact with someone who tested positive. Although he tested negative, Johnson followed guidelines and was quarantined away from the team for two weeks.
"We've been hit hard by this," Johnson said. "Our numbers are a little bit lower right now because of this situation. We have about 10-12 kids who were on our spring roster who have decided not to come out. Parents and grandparents are nervous and uncertain about the situation, which is totally understandable. Whatever decision a parent makes during this time is totally understandable.
"You have to take that and say, 'Hey, are we ready because we want to be ready, or are we ready because we're physically ready?' You've got to take that into consideration, too, with our numbers. We have to get these kids acclimated before we return to play."
Johnson explained he had talked to a lot of his players Wednesday morning about the situation and stressed to them the importance of being resilient, being willing to adapt and keeping a positive attitude. Johnson said he is hopeful the team can still have a season, and the most important thing is to follow the guidelines then help the kids get back in shape when the time comes.
Johnson spoke highly of the help the Lee County Board of Education has offered during a time with so much uncertainty, saying they've gone above and beyond to help them through this situation. He also lauded the leadership of Steve Savarese and the AHSAA, adding that their decision to leave playing football up to each school district was the right one.
While the Bobcats wait patiently for their chance to return to the field, the second-year head coach said he, his assistants and the players will be ready for whatever happens next.
"When it hits your team, it hits home. It's tough," Johnson said. "We're uncertain right now, but we want to be proactive and have a plan for each situation."
Concerned about COVID-19?
Sign up now to get the most recent coronavirus headlines and other important local and national news sent to your email inbox daily.