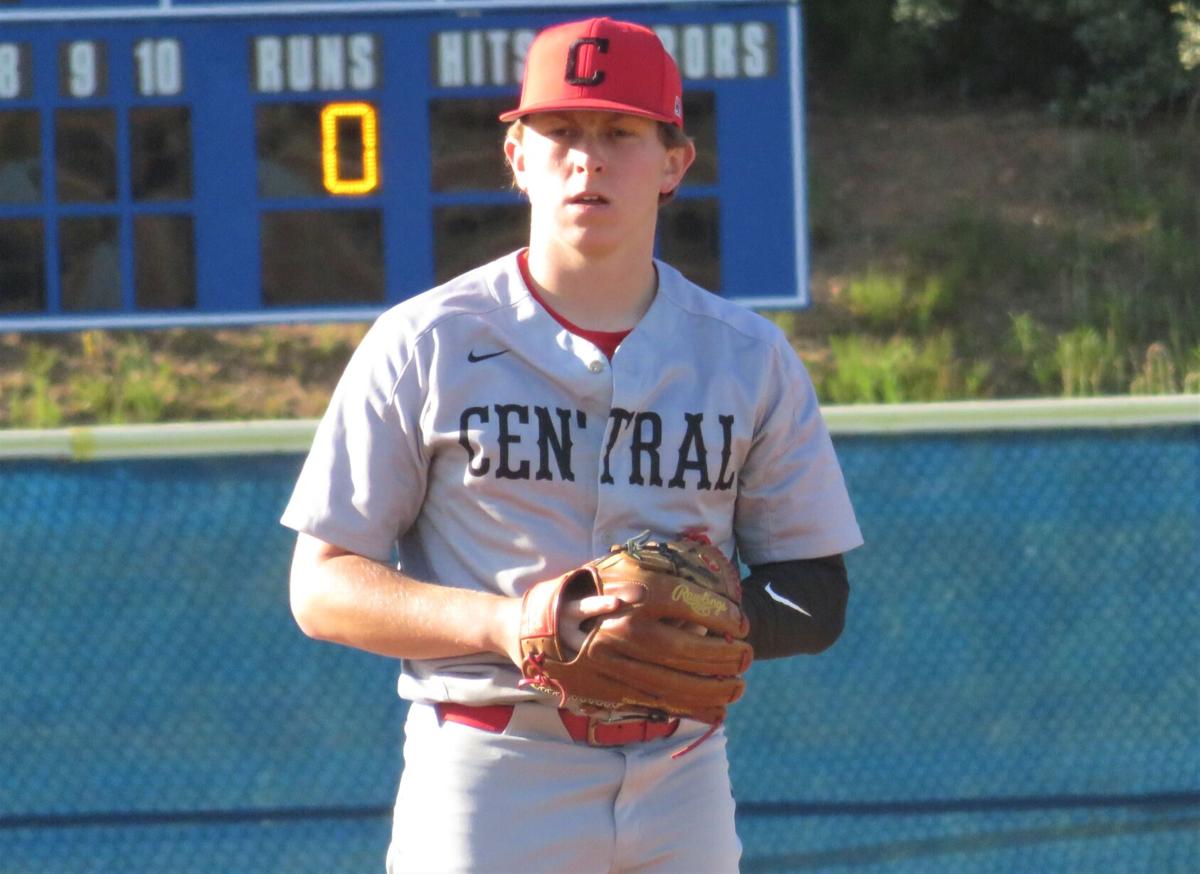 The Central-Phenix City baseball team opened the Class 7A state tournament in style Friday.
The Red Devils took care of business in its first round matchup by sweeping Mary G. Montgomery with a 2-0 victory in Game 1 followed by a 5-0 win in Game 2. The consecutive victories pushed Central to the second round, where it will face the Dothan-Fairhope winner starting with a doubleheader next Friday.
The Red Devils made the most of the few scoring opportunities they had in Game 1 against the Vikings.
Central (32-5) struck for its only two runs in the bottom of the fourth. Center fielder Jax Yoxtheimer delivered a lead-off double to give the Red Devils some momentum, and two at-bats later he scored on an error by the Vikings catcher.
Central designated hitter Tyson Elias scored shortly thereafter on an error by the Mary G. Montgomery third baseman.
The Red Devils only logged four hits in the first game against the Vikings, but the two runs proved more than enough thanks to the team's elite pitching.
Bryce Sanders took care of batter after batter Friday and exiting after throwing six innings with five hits allowed, no earned runs and three strikeouts. Sanders left in some peril with two Vikings on with no outs in the seventh, but reliever Cole Kehoe saved the day by logging consecutive strikeouts and a groundout.
Central catcher Garrett Keyt ended the opening game having gone 2-of-2. Yoxtheimer and first baseman Brody Capps were responsible for the Red Devils' other two hits.
Now with a shot to put the Vikings away for good, the Red Devils took advantage.
Central pounced on Mary G. Montgomery (10-14) in the third inning of Game 2 when Yoxtheimer doubled to score Sanders and added another run one inning later when Kehoe scored on an error. The Red Devils doubled their lead in the top of the fifth, when Yoxtheimer tripled to center field to score Preston Bedford and Caleb Johnson.
Johnson scored again in the top of the seventh inning on a passed ball to hand the Red Devils a five-run lead.
The Red Devils' lead was never in doubt thanks to yet another excellent outing by starting pitcher Will Cannon. Cannon pitched six innings while allowing only one hit to go with no earned runs and 11 strikeouts.
Cannon gave way in the seventh for Tyler Haines, who struck out the side to end the series.
Yoxtheimer once again shined by going 3-for-4 with three RBIs in the second win of the day. Cannon, meanwhile, went 2-for-2 at the plate.