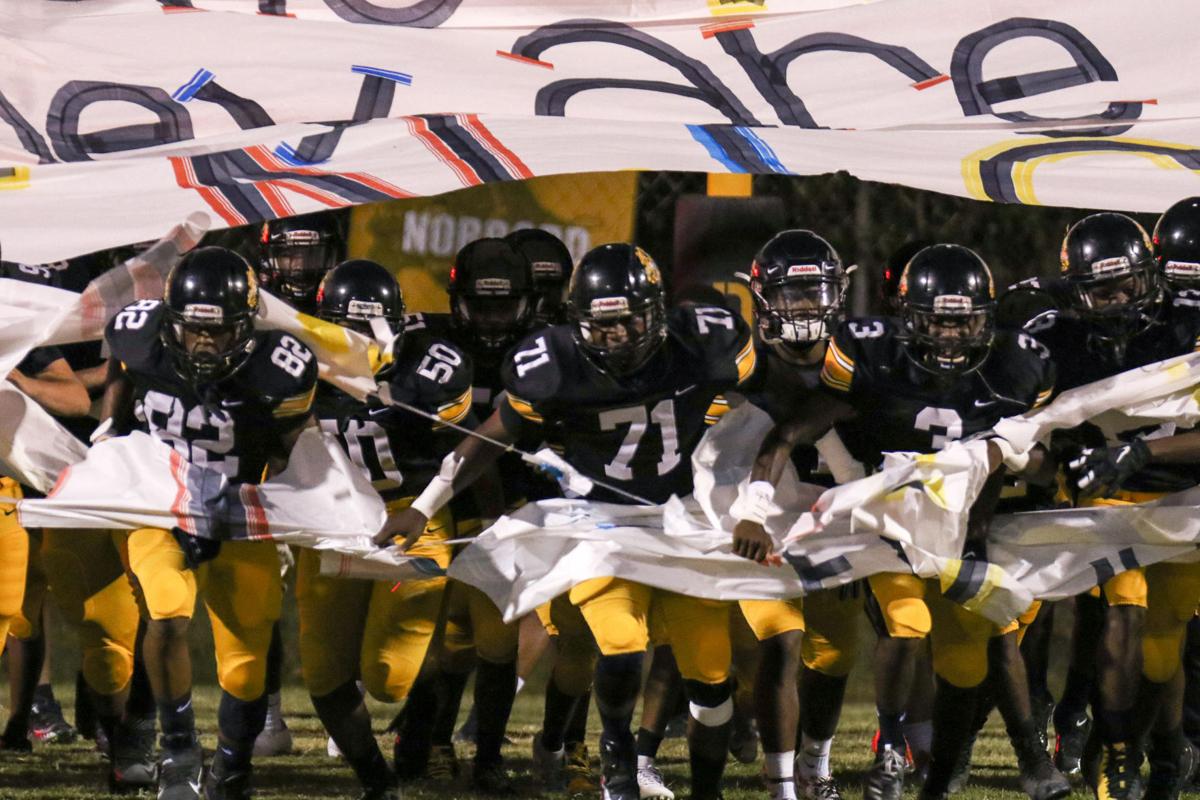 LAFAYETTE – LaFayette came into its game against Randolph County running — literally.
Juan Williams' Bulldogs were dominant on the ground Friday night, picking up a 34-12 home win over the visiting Tigers to improve to 2-0 on the season.
"I thought we got off to a great start in the first half," Williams said. "Our offense did its job on the ground and in the air."
Vinay Singh took the opening kickoff and ran it approximately 63 yards down to Randolph's 3-yard line. This set up the first Bulldogs touchdown of the quarter.
Soon after, the LaFayette defense stopped Randolph on a fourth-and-10 attempt with what looked like a recovered fumble. The call was disputed by the referees and got the home fans in Bulldog Stadium on their feet. Flags were thrown, but the Bulldogs persevered to score three touchdowns on their next three offensive plays.
Quarterback Tazarius Towles threw a pass to Singh that went for 73 yards and a touchdown after the turnover on downs. Another big play was added on the Bulldogs' third touchdown of the night, with Wille Baker scoring on a 63-yard run.
"It's just a great job of these coaches seeing what's going on on the field and things we can call to get our guys on the perimeter," Williams said of his offense.
The Bulldog defense then left the Tigers in a tough situation where they couldn't convert another fourth down. This opened the field for LaFayette's final touchdown of the first quarter, an 85-yard run from Joshua Combs.
The second quarter saw less action from the Bulldogs. On their second drive of the quarter, the Bulldogs were forced to punt for the first time. However, the defense made up for lost time forcing a Tiger three-and-out.
Randolph County soon found its way to the endzone for the first time in the game, with quarterback Avion Willis scoring on a 12-yard carry.
The Bulldogs quickly fumbled on the ensuing drive, but the Tigers ultimately could not make anything out of it before halftime.
While the second half didn't feature any points from the hosts, their defense was able to hold the Tigers out of the end zone until the midway point of the fourth quarter — which was set up by a LaFayette interception. Still, the effort was enough for LaFayette to cement a three-score win.
LaFayette will host its third straight home game to start the season next Friday night with a region game against B.B. Comer. That matchup will be followed by trips to rival Lanett and nearby Dadeville.
LaFayette 34, Randolph County 12
RAN — 0  6 0 6 — 12
LAF — 27 7 0 0 — 34
First Quarter
LAF — Willie Baker 3 run (kick missed), 11:40
LAF — Vinay Singh 73 pass from Tazarius Towles (2-point good), 5:40
LAF — Baker 63 run (kick good), 2:38
LAF — Joshua Combs 85 run (kick good), 0:22
Second Quarter
LAF — Combs 46 run (kick good), 6:28
RAN — Avion Willis 12 run (kick missed), 1:32
Fourth Quarter
RAN — Willis 4 pass (kick good), 7:32