LAFAYETTE — After transferring from Wadley to Lanett prior to his junior season, Kadarius Zackery learned quickly how important the Panthers' rivalry with LaFayette was for both sides. On Friday, Zackery took matters into his own hands to help Lanett keep bragging rights for another year.
Zackery was electric against the Bulldogs, as he scored on a 91-yard punt return in the second quarter, pulled down two interceptions then scored late in the going on a 32-yard run to help Lanett blank LaFayette 26-0. Lanett's victory marks its fourth straight in The Cat and Dog Fight of Hwy. 50 and its second straight shutout victory over LaFayette.
"I've been telling him that he's going to have a breakout game," Lanett head coach Clifford Story said about Zackery. "He's that caliber of an athlete, but for some reason the first few games he's just been holding back. I've been telling him since he came to us last year from Wadley that he's just a difference-maker. I think tonight really probably prepared him for what's ahead because he's a game-changer."
Lanett (4-1, 2-0) wasted no time in jumping on LaFayette (0-3, 0-3), as Makel Patrick raced downfield on the game's fourth play from scrimmage, reeled in a pass from Markavious Atkinson and took off down the sidelines for a 55-yard score. After the extra point, Lanett held a 7-0 lead with 9:25 remaining in the first quarter.
What appeared destined to be an offensive shootout early soon proved to be anything but. The scoring for either side was dormant over the next six possessions, as Lanett and LaFayette traded four punts, an interception and a turnover on downs between them.
The fifth punt on the seventh possession proved to be Zackery's time to shine on special teams.
As a wall of blocking developing upfield, Zackery caught the ball deep in Lanett territory and accelerated to his left as he sought a running lane. His teammates gave him just what he needed, and once he raced past midfield it was clear he had in fact delivered a much-needed house call for Lanett.
"As soon as I caught the punt, all I seen was green. I knew I was fixing to take off, and I just scored," Zackery said. "It just felt great, knowing that the team just leaned on me and I could just produce for them."
The two sides battled through a scoreless third quarter thanks in large part to the overwhelming Lanett defense. Every time it appeared LaFayette had a chance to sustain a scoring drive, the Bulldogs came through with either a well-timed sack or one of the Panthers' four interceptions on the night.
Lanett took down LaFayette quarterback Ty'Quavian Daniel three straight times midway through the fourth quarter before the Panthers delivered a drive that effectively put the game away.
After the Bulldogs' punt left Lanett on its own 37-yard line, Atkinson hit Tra Abner, who took off upfield for a 25-yard gain. The LaFayette defense was dazed then was dealt an even tougher blow on the next play when running back D'Quez Madden broke through a pair of tackles then took off down the left sideline on a 38-yard score.
A missed extra point left Lanett with a 20-0 lead with 6:23 to go in the game.
Zackery had already delivered plenty of highlights on the night when he came through for one more that was the cherry on top of a big rivalry win. With the Bulldogs holding out hope for a stop and a chance to rally, Zackery eliminated any such notion when he took a carry to this right, bounced outside then turned on the after-burners for a 32-yard touchdown.
Zackery's touchdown left Lanett up 26-0 with 4:30 left in the fourth. He ended the night with three carries for 37 yards and one touchdown on the ground.
LaFayette, meanwhile, never established any sense of rhythm offensively and ended the night with 90 yards. Daniel was 10-of-29 passing for 78 yards and four interceptions.
Lanett's victory means the Panthers maintain bragging rights in a series that now has major playoff implications. As valuable as the win was against his alma mater, Story was already beginning to think ahead to Lanett's upcoming game against Handley.
"It's real big. Now we get a chance to go and play a tough Handley team," Story said. "We needed this game moving forward. I've just got to get them prepared for a big game next week. To still be undefeated in the region moving forward, it's going to set up some big things ahead."
Lanett 26, LaFayette 0
LAN — Makel Patrick 55 pass from Markavious Atkinson (XP good), 9:25.
LAN — Kadarius Zackery 91 punt return (XP good), 9:39.
LAN — D'Quez Madden 38 run (XP no good), 6:23.
LAN — Zackery 32 run (XP no good), 4:30.
Lanett @ Lafayette 9.18.20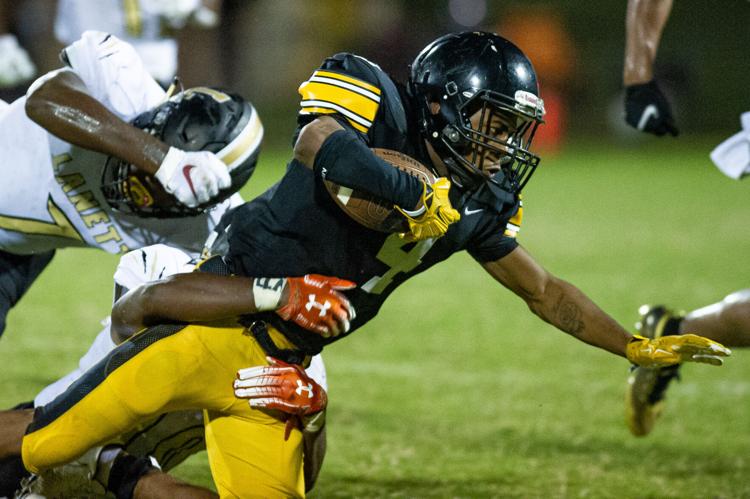 Lanett @ Lafayette 9.18.20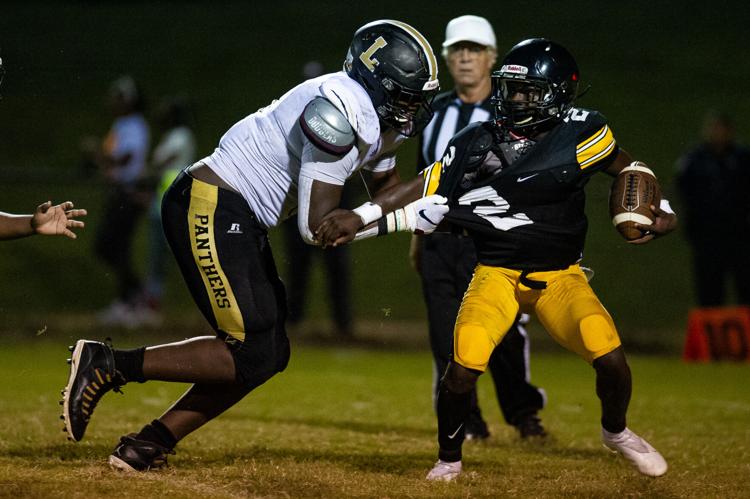 Lanett @ Lafayette 9.18.20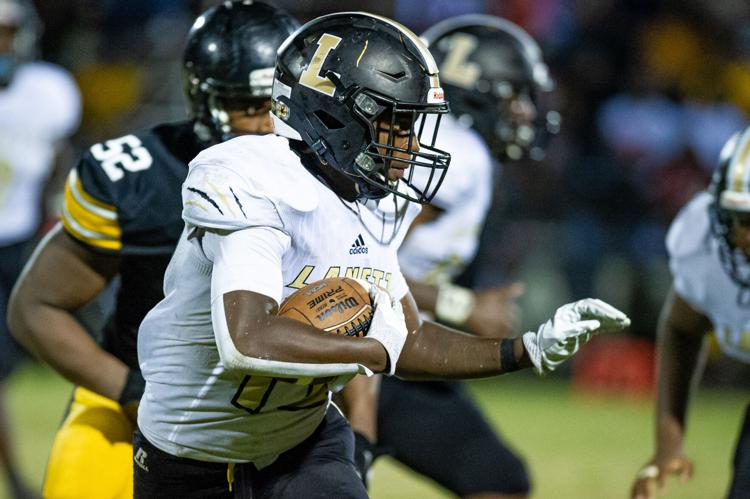 Lanett @ Lafayette 9.18.20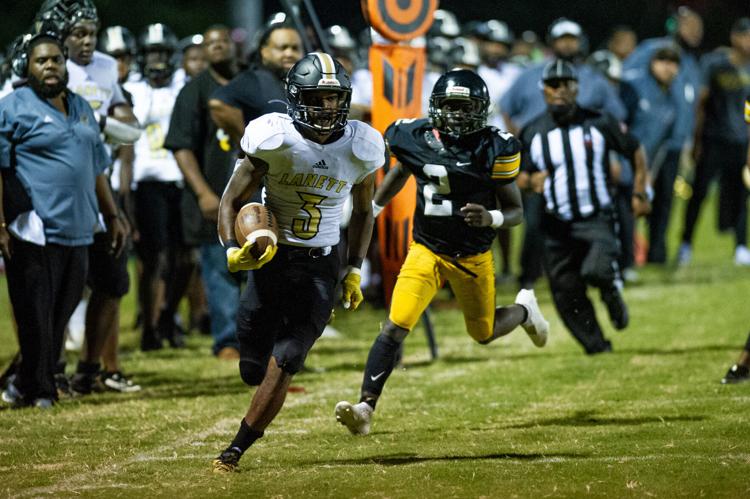 Lanett @ Lafayette 9.18.20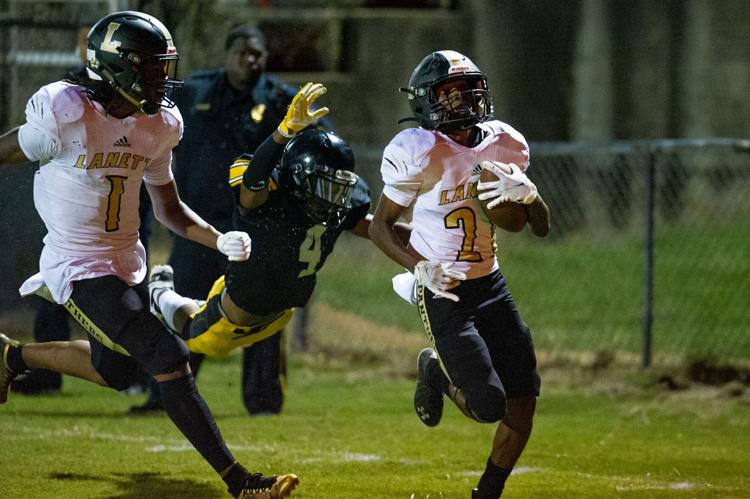 Lanett @ Lafayette 9.18.20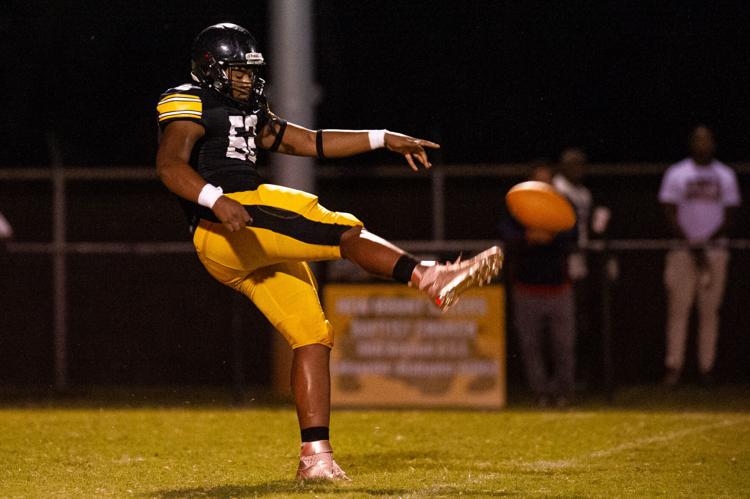 Lanett @ Lafayette 9.18.20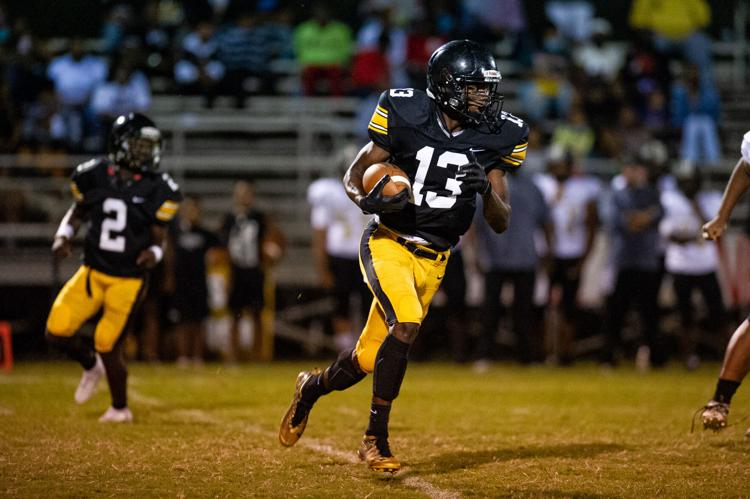 Lanett @ Lafayette 9.18.20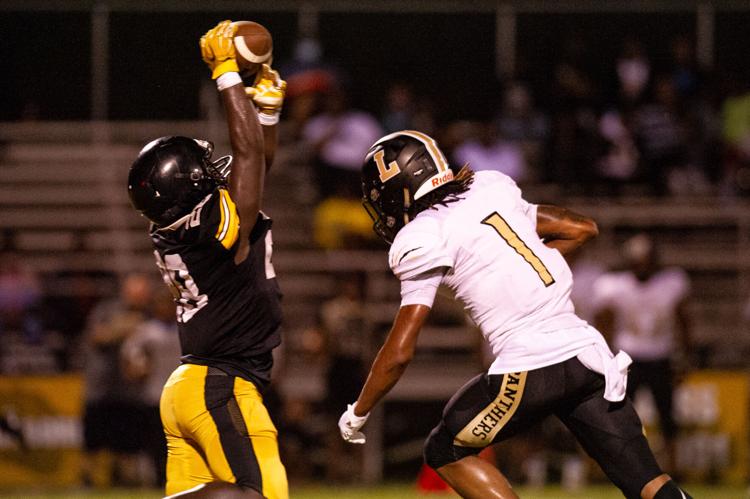 Lanett @ Lafayette 9.18.20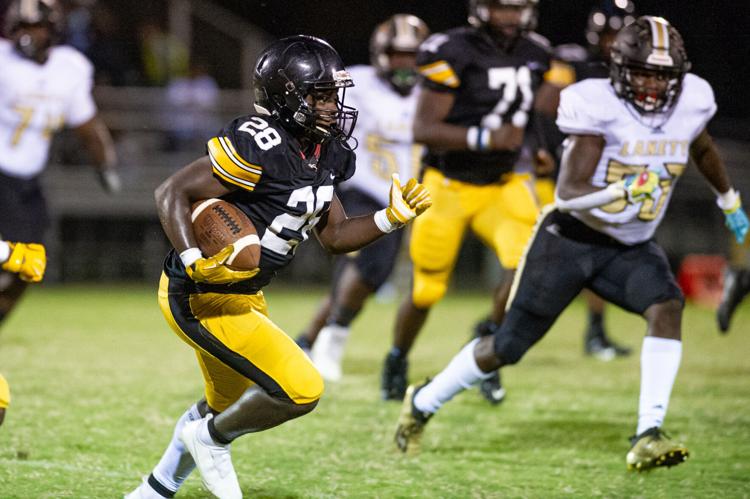 Lanett @ Lafayette 9.18.20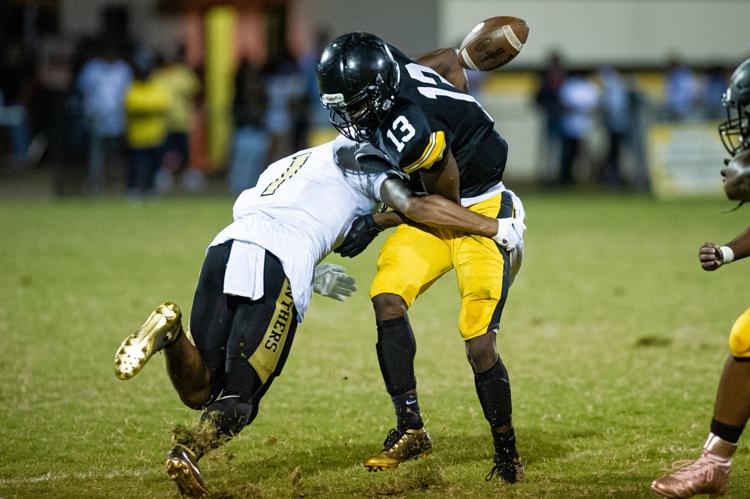 Lanett @ Lafayette 9.18.20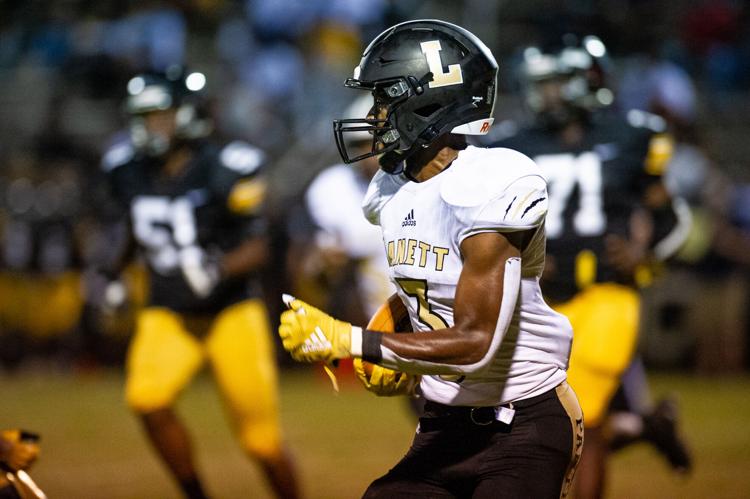 Lanett @ Lafayette 9.18.20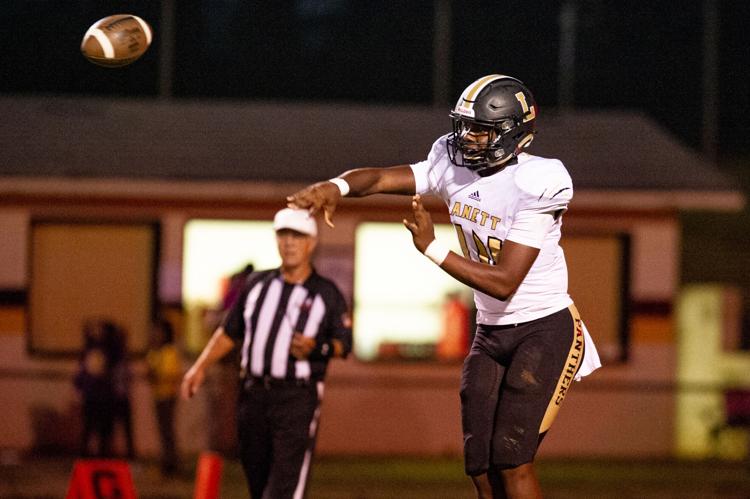 Lanett @ Lafayette 9.18.20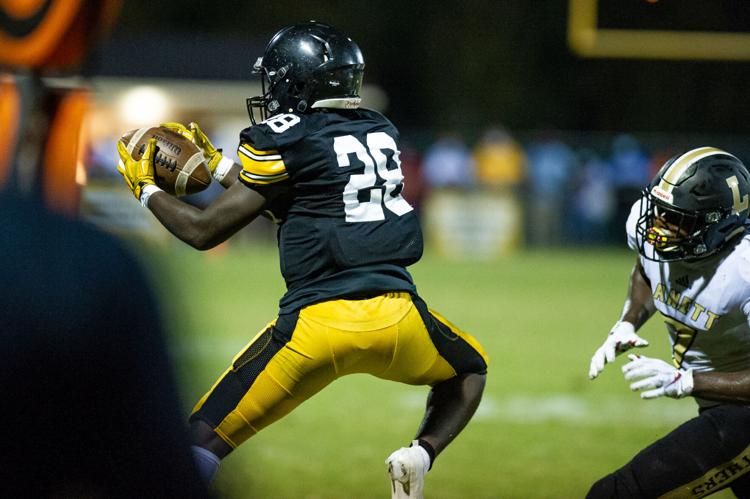 Lanett @ Lafayette 9.18.20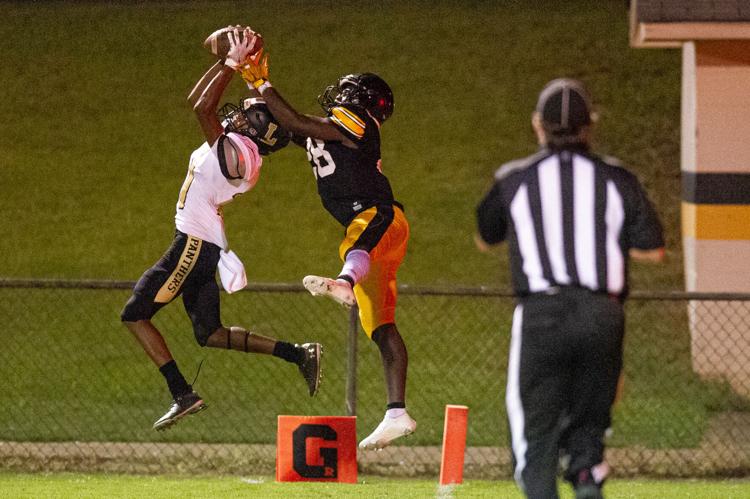 Lanett @ Lafayette 9.18.20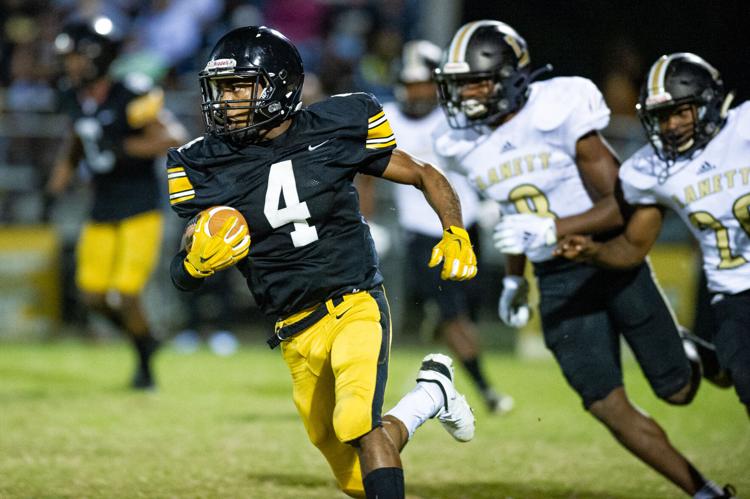 Lanett @ Lafayette 9.18.20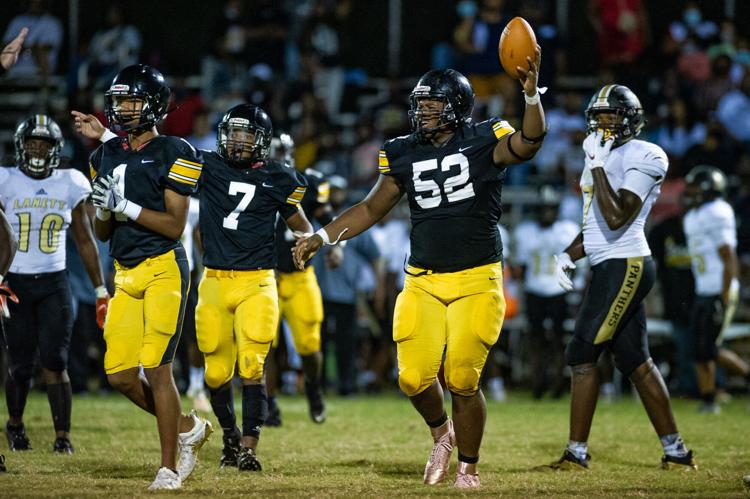 Lanett @ Lafayette 9.18.20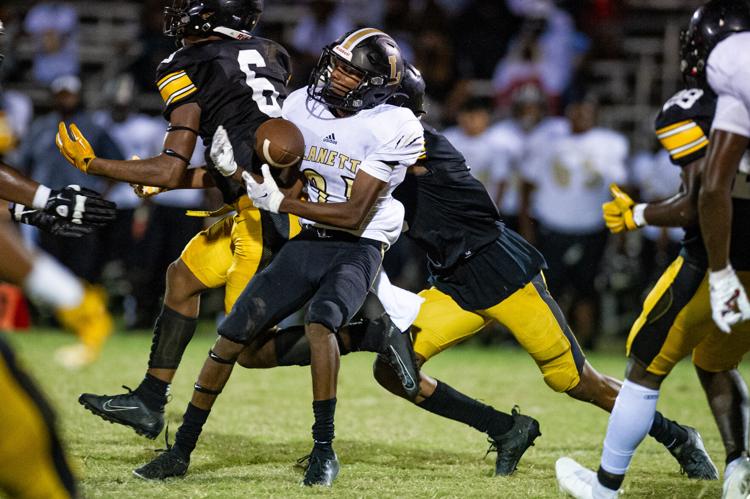 Lanett @ Lafayette 9.18.20
Lanett @ Lafayette 9.18.20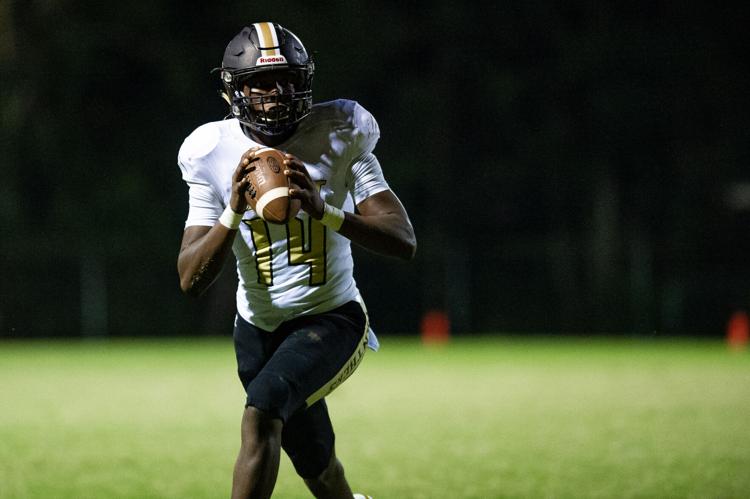 Get in the game with our Prep Sports Newsletter
Sent weekly directly to your inbox!