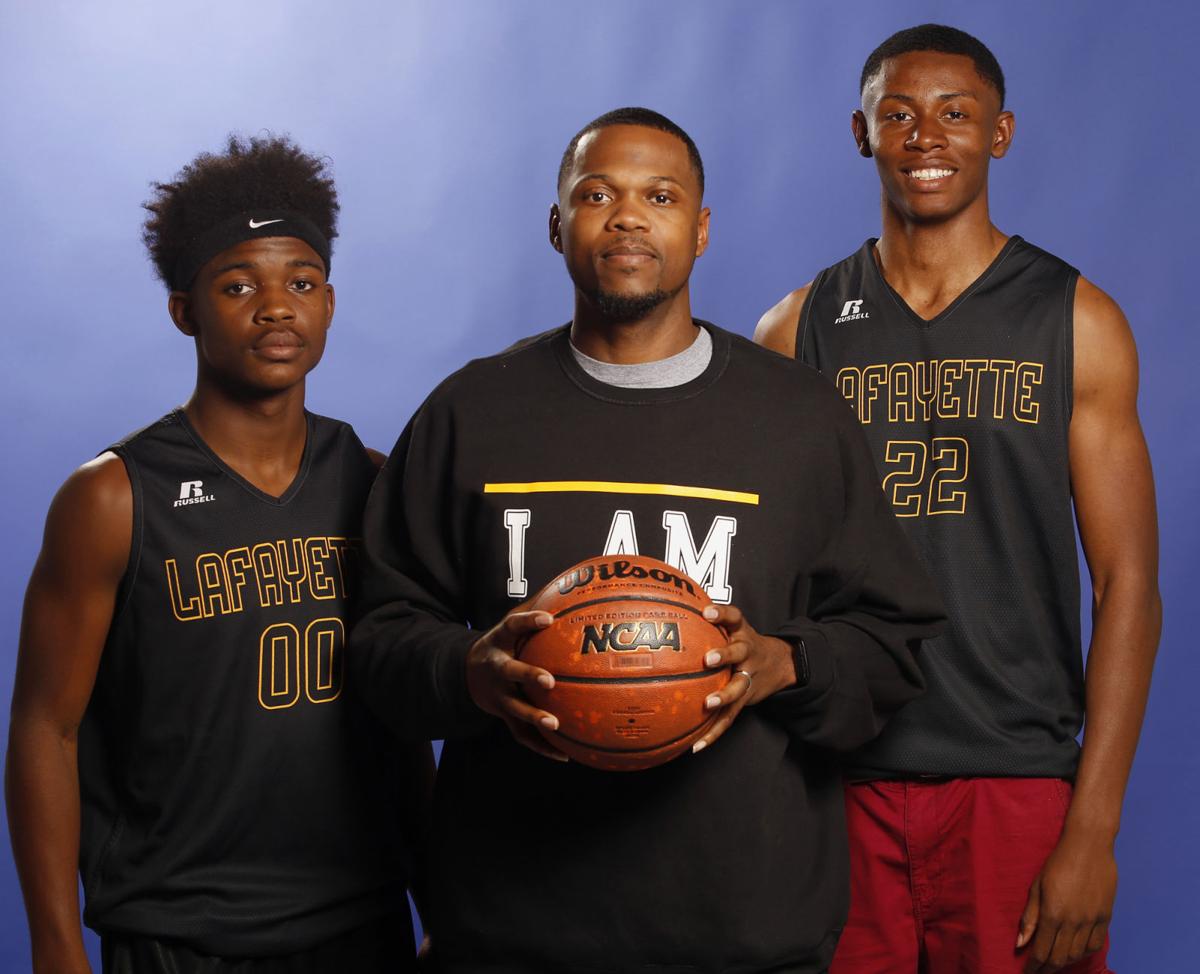 Former LaFayette boys basketball coach Obadiah Threadgill IV is ready for a new challenge.
Threadgill was announced as the new coach at Pike Road last Thursday. Threadgill takes over the Patriots program after spending the last 10 seasons as the Bulldogs' head coach.
"It was one of those things that it's a brand-new opportunity," Threadgill said. "They've only been playing varsity sports for about three years now. As good as LaFayette has been to me and my family — LaFayette has great kids and great athletes and a real strong family base when it comes to athletics — this new place does not have that for basketball yet. It doesn't have any of those cultures and traditions yet.
"They're really establishing themselves with this year having only their second graduating class. It was an opportunity to go to a school and establish our own culture and put our own print on a program that's up and coming."
LaFayette experienced a tremendous amount of success under Threadgill's guidance. The Bulldogs won 21 games and reached the state title game in his second season then came back stronger two years later by winning 25 games and capturing the Class 2A state championship in 2015.
The Bulldogs made another deep postseason run in the 2019-20 season by winning 31 games before losing to Barbour County in the state semifinals. Threadgill led a young team this past winter and ended the year with an 8-17 record, his first sub-.500 record with the Bulldogs.
Threadgill explained leaving LaFayette was incredibly difficult given the roots he had established during his time there.
"We have some long-standing relationships with some really, really good people. It was tough. It's really been like home to my family and me for these last 10 years. Again, anytime you're thinking about making changes this big, it's difficult. It's hard to leave," Threadgill said. "This time was as good as any as a chance to go ahead and go now. I don't ever think it's easy, but this is a part of our profession. Sometimes taking different roles, taking different jobs and going into different communities is just a part of it.
"It's an uncomfortable part, but sometimes what makes us successful is being comfortable with the unknown — being comfortable being uncomfortable."
Threadgill posted a 217-89 overall record at LaFayette, according to the Alabama High School Football Historical Society and MaxPreps. Additionally, he was named Opelika-Auburn News Coach of the Year twice, was the co-head coach of the Alabama-Mississippi All-Star Game in 2015 and the co-head coach of the North-South All-Star Game in 2016.
Threadgill's success was the latest for his family on the basketball court. His father, Obadiah Threadgill III, coached at Notasulga from 1981 to 2002 and captured two state titles with the boys team and one state title with the girls. He was selected to the AHSAA Hall of Fame in 2018.
Threadgill pointed out how Pike Road has quickly risen from a Class 3A school to 5A, and he expects the school could climb to 6A and perhaps even 7A over the next few years. He complimented the growing community around the school as well as the Patriots' other athletic programs, including a football team that won 11 games in 2020 and a baseball team that reached the state championship series this spring.
"They feel like watching the success at LaFayette that I could come and hire a staff and we can kind of move that needle," Threadgill said. "We can move this Pike Road basketball program into a direction that the community wants to see, that the administration wants to see. It's an opportunity of a lifetime."