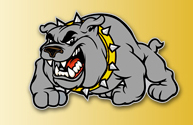 Chase Lewis, who has been Ashford boys basketball coach the last eight years, is leaving Ashford to become the head coach of the LaFayette boys program.
LaFayette has a strong history with four state titles (1986, 1989, 2002 and 2015) along with several other Final Four appearances, including a 31-1 state semifinal team just two years ago. They have reached the regional tournament eight of the last nine seasons, including this past year when it lost to Geneva County in the first round.
Lewis was officially hired at LaFayette last Wednesday. He is expected to meet with his new Bulldog team on Wednesday.
"This is a basketball job and I wanted it," Lewis said. "It is definitely hard to leave Ashford. I hate to leave here because I built the program up."
However, he is excited about the opportunity at LaFayette.
"I did some research on the team and got some film from last year and I saw the potential in the guys coming back," Lewis said. "They only graduated three seniors. The guys around those seniors impressed me. It is just a great basketball school."
The move was also sparked by his recent marriage last month. His wife, Tokema, is a Spanish teacher at Auburn High, located 25 miles from LaFayette.
"That was definitely one of the main reasons for the move," Lewis said.
During his eight seasons at Ashford, Lewis guided the Yellow Jackets to a 118-98 record, with six of the last seven teams earning winning records. His tenure was highlighted by 21-win seasons in both 2015-16 and 2017-18. The 2017-18 team reached the Elite Eight, losing to Andalusia in the regional tournament finals.
While at Ashford, Lewis coached two-time Dothan Eagle Player of the Year Ladarius Knight (2017 and 2018), who played college ball at Campbell University before transferring to Tallahassee Community College.
In moving from Ashford to LaFayette, Lewis won't have to change his coaching apparel much as both schools feature black and gold as their colors.
Lewis thanked Houston County and Ashford administration for the opportunity at Ashford.
"I appreciate the Houston County administration, especially (then-superintendent) Tim Pitchford, who gave me an opportunity to be a head coach here and I made the best of it," Lewis said.
"I want to thank (previous superintendent) David Sewell, (current superintendent) Brandy White plus (Ashford administrators) Bubba Odom, Jarod Andrews and Sharon LeRoy."
Prior to his tenure at Ashford, Lewis served one year as an assistant boys basketball coach under Larry Easterwood at Rehobeth and also as the Rebels head junior varsity coach.
The Fort Wayne, Ind., native began his coaching career at the non-defunct John Essex High School in Demopolis. He guided the Class 1A boys basketball program for three years. He then spent one season as track and field coach at Demopolis High School before coming to Rehobeth.
Lewis played college basketball at Vincennes University in Indiana before transferring to the University of West Alabama.
Ashford is currently in the middle of searching for a replacement to Lewis. No timetable has been set for a hire.