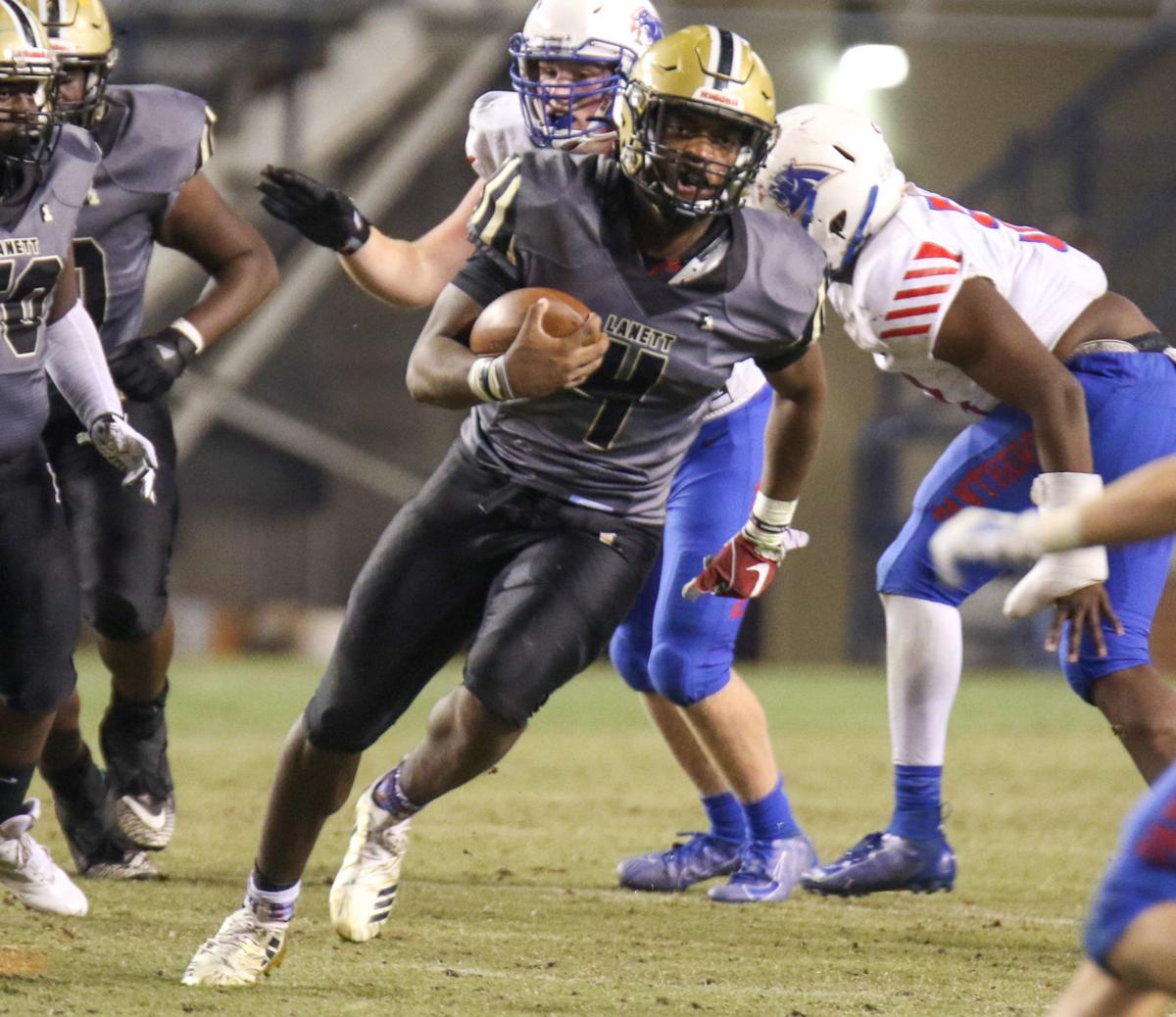 BIRMINGHAM — Former Lanett football player Kristian Story is still learning what it takes to be an SEC defensive back.
Alabama head coach Nick Saban detailed Story's progress on Wednesday during SEC Media Days. Saban noted the redshirt freshman is still adjusting to playing defensive back after splitting time between the secondary and behind center during his high school days.
"When you play high school quarterback and we make you a defensive back — which he thinks he is a defensive back and we think that's his future as well — [it] probably takes a little bit more time to develop at a new position," Saban said.
"You don't have sort of background experience, knowledge that some players have that played that position in high school. But he's doing a good job and has made a tremendous amount of improvement. He'll probably be a quality backup and a special teams player for us this year."
Story came to Alabama as one of the state's top recruits in the 2020 class. He joined the Crimson Tide last summer but did not appear in a game last fall.
Alabama wide receiver John Metchie III expressed his excitement about the growth Story has shown in the lead-up to the season.
"I definitely think Kristian Story has a lot of potential," Metchie said. "He's definitely coming along, especially just playbook-wise, physicality-wise and with the things that just being in the program does to you. I definitely am excited for him as well."
Story arrived in Tuscaloosa after a stellar high school career at Lanett.
Story rewrote Alabama history books during his time with the Panthers, which included setting new AHSAA marks with total touchdowns in a career (175) as well as total yards gained in a career (13,219).
Story saved his best for last at Lanett by throwing for 2,865 passing yards and 35 touchdowns and running for 1,293 rushing yards and 17 scores in 2019 to help the Panthers capture their second state title in three seasons.
Story's efforts led to multiple accolades after his senior season, which included O-A News' Offensive Player of the Year, the ASWA's Mr. Football award and Alabama Gatorade Player of the Year.
Story, who was considered a four-star athlete, committed to Alabama over Texas A&M in July 2019.