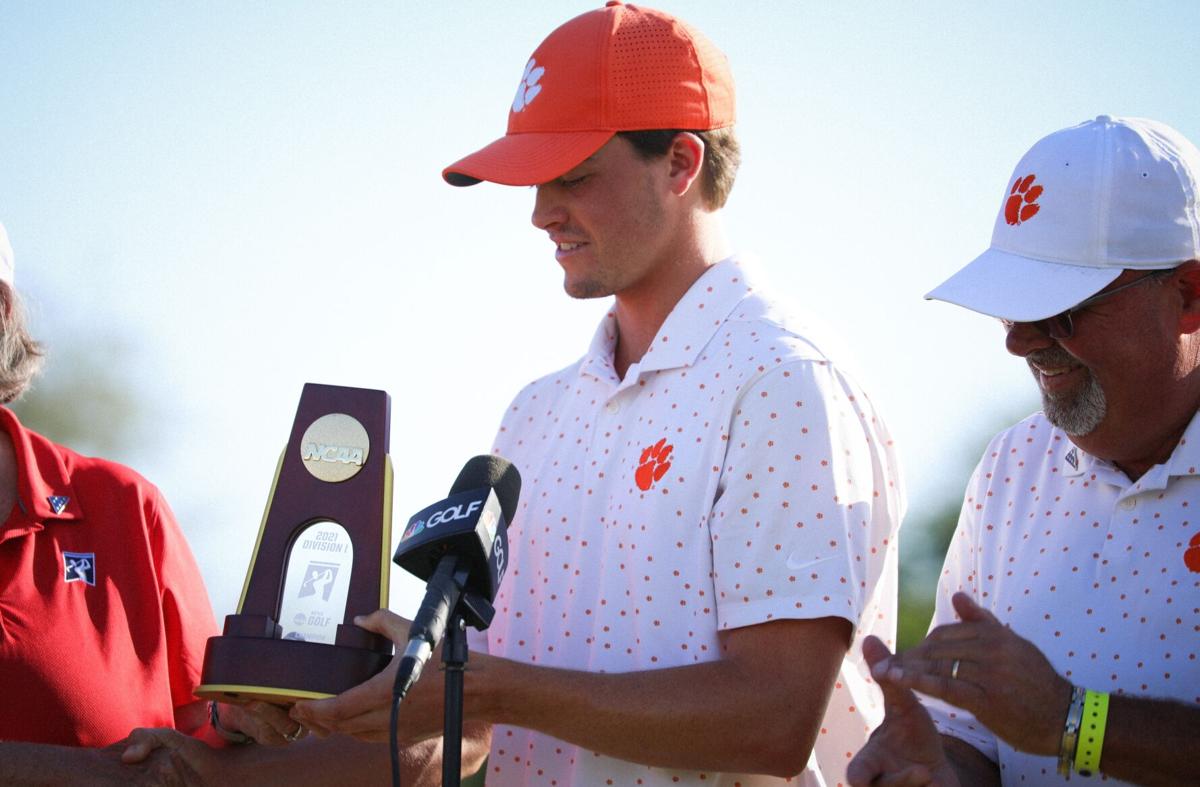 Former Lee-Scott Academy golfer Turk Pettit is officially a national champion.
Pettit laid claim to the title of the NCAA's top individual golfer Monday by capturing the men's championship with an even-par 70 in the final round at Grayhawk Golf Club's Raptor Course in Scottsdale, Arizona.
The final round left Pettit at 7-under 273 for the tournament and one stroke ahead of Oklahoma State's Bo Jin, who missed a tying 10-foot par putt on the 18th hole to secure Pettit's victory.
"Last tournament I ever play as a college golfer and I ended up winning," Pettit told the Associated Press. "I've only had two wins in college golf, so that's pretty special."
Pettit and Jin squared off as true contenders for the individual title entering the final round, and despite the challenging Raptor Course the senior Pettit got the upper hand. One of his most clutch moments came at the 468-yard par-4 ninth, where he made a five-foot birdie putt after his approach shot came up short.
Pettit's win stands as Clemson's first individual national championship since Charles Warren in 1997.
Pettit's national title stands as the ideal ending after he entered the season sporting a 71.45 career stroke average, the fourth-best in Clemson history. He had a sensational freshman year for the Tigers in 2017-18, as he had the third-best stroke average (70.97) for a Clemson freshman ever and earned first-team All-ACC, honorable mention All-American and Freshman All-American honors.
Pettit came to Clemson after a stellar two-sport career at Lee-Scott.
Pettit golfed for the Warriors and played a role in the Warriors winning six consecutive AISA state championships, including during his senior year in 2017 when he earned low medalist honors with an 8-under 136. He also earned Future Masters champion and Alabama Men's State amateur champion in 2016.
Pettit was also a member of the Lee-Scott football team and played both ways for the Warriors. He was a two-year starter for the squad and earned AISA All-Star status in 2016 after a season in which the Warriors won seven games and reached the Class AAA state semifinals.
"I always loved football and always knew I was going to play," Pettit told the O-A News in November 2016 when he signed with Clemson. "I'm enjoying it now for sure because I've only got a couple of weeks left of playing two sports. It's going to be sad when I can't play football anymore."