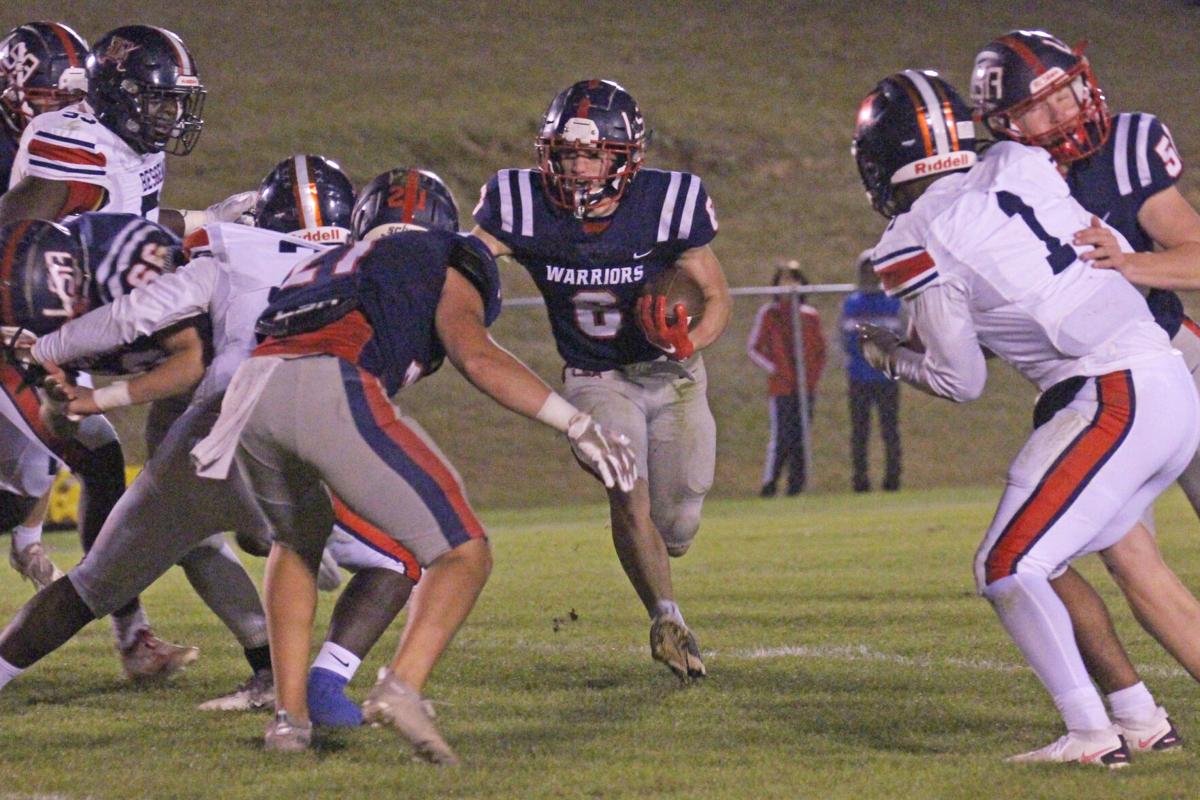 Lee Scott Academy stopped a late Bessemer Academy comeback to win 21-15 on Friday night and move on to the second round of the AISA-AAA playoffs.
Lee-Scott defeated Bessemer Academy in the regular season 35-12, but Warriors head coach Buster Daniel knew that the Rebels would be ready to give it all they had for the playoffs.
"It's the playoffs. Everybody is excited to be in the playoffs," said Lee-Scott head coach Buster Daniel. "That's a good football team. It's a hard to beat a good football team twice a year and that shows right there."
Lee-Scott led 21-9 late before Bessemer Academy cut the Warriors' lead to six when Matt Masingill connected with Jonah Thompson for a touchdown with 2:16 remaining in the game. The Rebels would need a successful onside kick to have a chance at winning the game.
However, Lee-Scott and junior Jonah Larkin denied the Rebels of that chance, recovering the onside attempt at the Bessemer 44-yard line with 2:06 left to play. The Lee-Scott crowd erupted in cheers as they knew the Warriors could hold on and finish the game.
Bessemer Academy got the ball back with less than a minute to play, but the Lee-Scott defense stood strong in the waning seconds of the game to stop any miracle from the Rebels. Bessemer Academy's last play fell incomplete and the Warriors' season continues for another week.
"We didn't play very well but I'm proud of our team for surviving," said Daniel. "They fought, they never gave up and they did the things they needed to do to win."
The first half was a defensive slug-fest. The Warriors scored early in the first quarter as Lee-Scott senior quarterback Tate McKelvey connected with junior receiver Landry Cochran from 13 yards out. The score remained 7-0 at halftime.
The Warriors would score quickly out of the break when senior running back Patrick Futch found a seam and broke free 51 yards to the house putting the Warriors up 14-0.
Bessemer Academy began to find some life after a quick answer and a blocked punt for a safety towards the end of the third, cutting into the Warriors' lead to 14-9. Despite Bessemer's attempts at a comeback, Lee-Scott did enough to secure the win in the end.
"We've got to get better. We've got to take care of Lee-Scott," said Daniel. "We've got to fix those mistakes and clean all that stuff up — and then we will be ready to go."
Lee-Scott Academy will face Tuscaloosa Academy in the second round of the AISA playoffs next week.