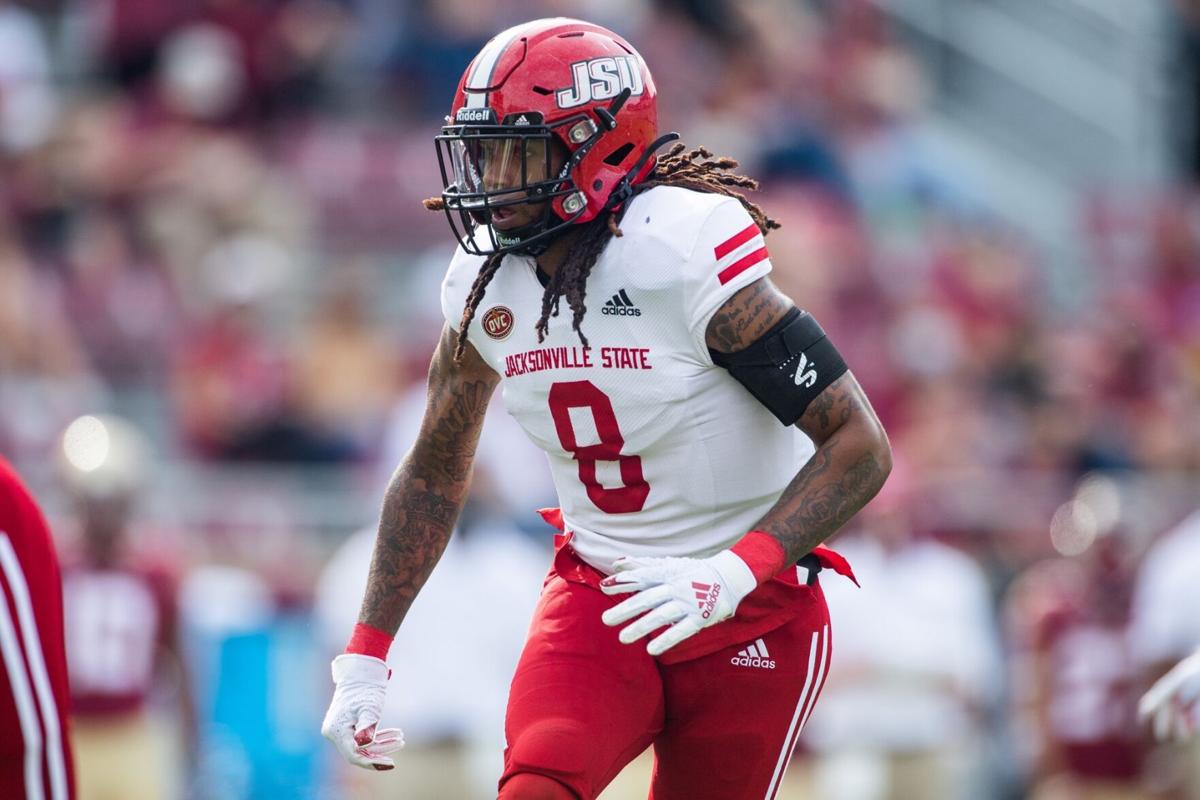 Sunday marked the end of the spring season for Central-Phenix City alums Markail Benton and Zion Webb as well as Opelika alum Jamias Presley.
Benton, Webb and Presley were on hand for Jacksonville State in the Gamecocks' 20-14 loss to Delaware in the FCS playoffs. The Gamecocks end the year in the quarterfinals with a 10-3 overall record.
Webb wound up leaving the game much earlier than he, his teammates and the Gamecocks fans had hoped.
Jacksonville State's starting quarterback appeared to injure his left knee on the Gamecocks' second drive of the afternoon. He did not return to play and was later seen wearing a knee brace and using crutches.
Webb was 1-of-2 passing for 14 yards with three carries for 15 yards at the time of his injury. Jacksonville State ended the loss with only 200 total yards of offense.
Webb ends his first season as a collegiate starting quarterback with 120 completions on 205 attempts for 1,777 yards with 13 touchdowns and eight interceptions. He also rushed 74 times for 399 yards and five touchdowns.
Benton also left Sunday's game prematurely, although his exit was due to a bad decision rather than a bad break.
Benton was ejected early in the third quarter Sunday after a late hit on Delaware quarterback Nolan Henderson. Benton's hit — which resulted in a targeting penalty and his expulsion — helped fuel a Blue Hens' scoring drive that ended with a 23-yard field goal.
Benton still ended the game as Jacksonville State's third-leading tackler with eight to go with two quarterback hits. He ends his first year as a Gamecock with 69 tackles, five quarterback hurries, 2.5 tackles for loss, two sacks and one fumble recovery.
Presley also played an important role on a Jacksonville State defense that kept the team in the game while the offense tried to find a spark. He ended the loss with three tackles to close his redshirt sophomore year with 29 tackles, six passes defended, five pass break-ups, and 1.5 tackles for loss.
The Gamecocks are scheduled to return to the field for their fall season opener against UAB on Wednesday, Sept. 1 in Montgomery's Cramton Bowl.