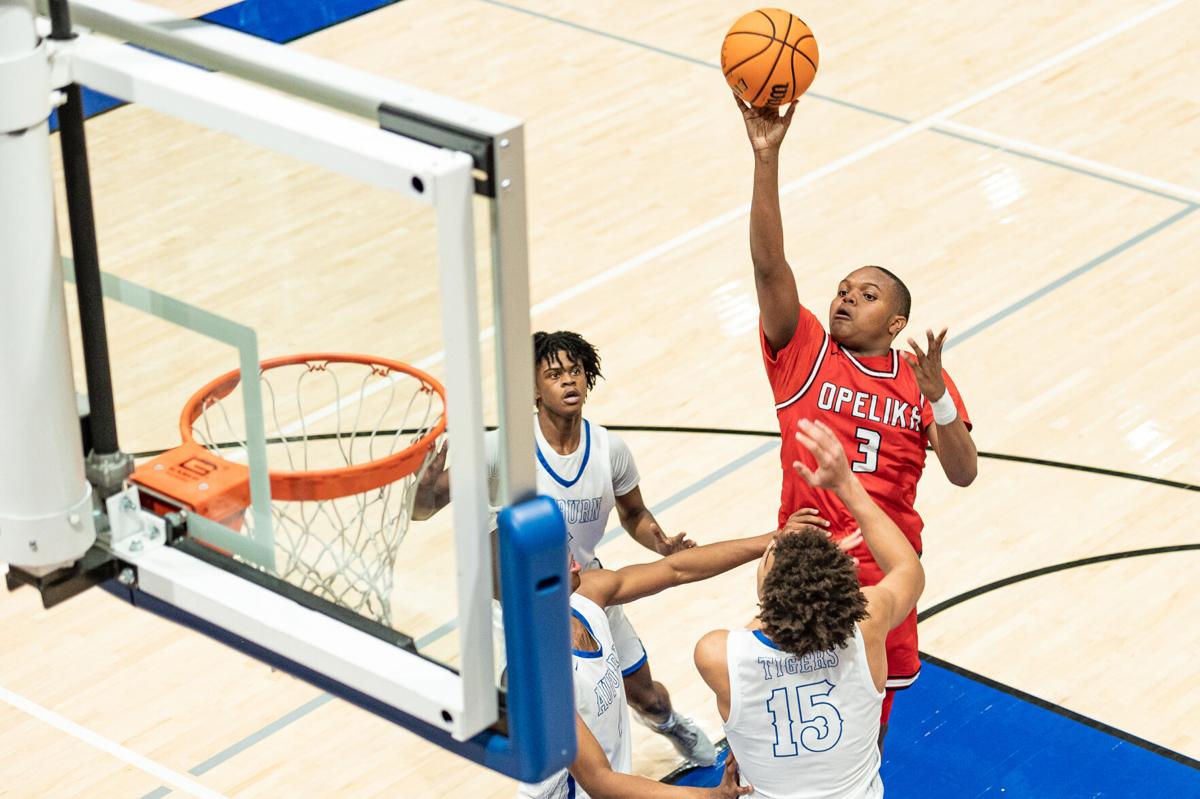 The Opelika basketball teams fell to Eufaula on Tuesday night in a sweep.
The Eufaula boys beat the Bulldogs 85-54. The Eufaula girls topped the Bulldogs 65-32.
The Eufaula girls are ranked No. 2 in Class 6A in the latest ASWA rankings, while the Eufaula boys are ranked No. 5.
In the boys game, Brandon Howard led Opelika with 16 points, while Tay Hardnett added another 13. The Opelika boys fell to 1-6 overall and 1-1 in Area 4-6A.
The Opelika girls were led by top scorer Kaitlyn Bryant, who notched 18 points, and Haley Sanders who added another nine. The Opelika girls are 5-7 and 1-1 in Area 4-6A.
Opelika's teams return to the court Thursday against Valley on the road again at Valley.