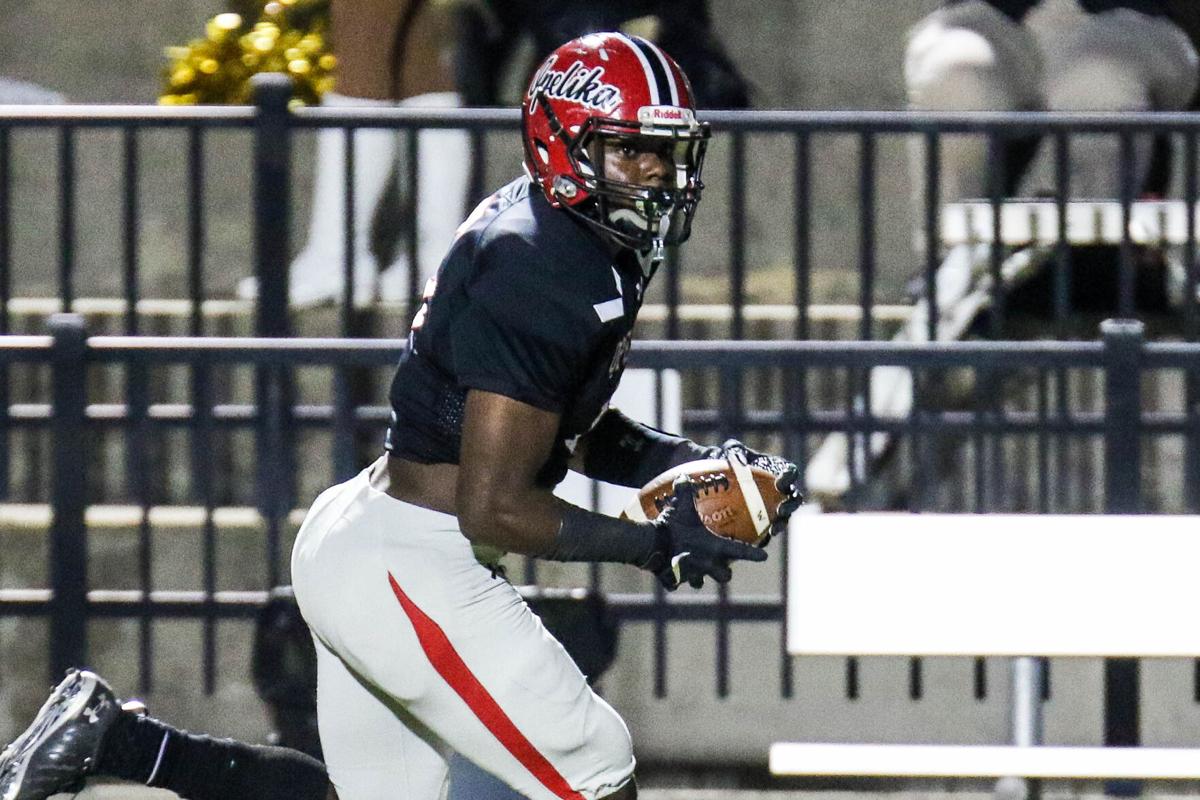 Once Opelika linebacker Taylor Love burst onto the scene as the team's leading tackler in 2019, it was evident it was only a matter of time before college coaches took notice.
Love followed that year up with an even more productive junior season, and this spring he's landed himself squarely on several college football teams' radars.
Love has picked up 11 scholarship offers since mid-January, which included four in the last two weeks. The 6-foot-1, 210-pound rising senior's most recent offers include Wake Forest, MTSU, Georgia Tech, Missouri and Ole Miss.
Love explained his recruitment was quiet for longer than he expected, but the lack of attention only fueled his fire. Now, it's paying off in a major way.
"It's been a blessing because I was really slept on. Now it's been waking up, so I'm really happy that coaches are looking at me and giving me a chance to play at the next level," Love said. "I knew if I worked hard it would have to be seen at some point. I just kept working and getting to the point I needed to be at so I could get looked at, and it finally happened. I just knew my work would pay off."
Love's play early in his career showed he was on the path to being a difference maker on defense, and he was exactly that in 2020. He racked up 91 tackles, four tackles for loss, two sacks and an interception and was a true force on an Opelika defense that held opponents to 18.3 points per game.
Love's versatility has allowed him to stand up at linebacker or play down on the defensive line. That along with his ability to learn his responsibilities quickly made him a player that Opelika head coach Erik Speakman and the rest of the staff could count on.
"He's a quick learner, so he could jump in and play whatever we needed. He's probably one of the more reliable kids we've had around here. He's never late to workouts, always here, never in trouble," Speakman said. "Taylor's definitely one of those kids that our kids look at as a team leader and one of our best players. He and a couple of other guys that will be seniors this year are true team players in the fact that they'll do whatever it takes for us to win."
Love's willingness to play wherever isn't limited to defense, either. He took carries occasionally for Opelika last season, which led to a big moment in the first round of the playoffs when Love scored on a three-yard rushing touchdown then scored on a 27-yard interception return on the very next drive.
Love's attitude is to do whatever it takes to help the Bulldogs contend.
"To help the team be able to win, if it's on me then I can do it. If they ask me to run [the ball], I'm trying to run my hardest and give my team my full effort," Love said. "I feel like that right there can help us win. If it helps the team win, I'm down to do it."
Love has maintained focus throughout the offseason and said his biggest goals are to become a more vocal leader and to improve his speed. Speakman explained Love's football IQ makes it easy for him to understand his different roles, which means he can spend most of the spring concentrating on the weight room.
Speakman envisions Love staying mostly at linebacker this upcoming season and potentially playing running back and tight end from time to time.
As far as deciding on a college goes, Love said the most important factors are finding a school that he fits at, a school where he can get a good education and a school that treats him and his family right.
Love's hopes of playing college football are starting to materialize, but in the meantime he's focused on making plays for the Bulldogs. He said one of his personal goals is to record at least 110 tackles as a senior with the hopes of ending his high school career as a part of Opelika's first-ever state championship team.
"I want to be the first class to do it," Love said. "I'm very ready for [the season]. I'm ready to see the fans, ready to hear the fans in the stands, ready for the joys and the ups and downs.
"I'm ready to learn from mistakes to get me better for the next level and play with my friends for my last season — my last time in Opelika."