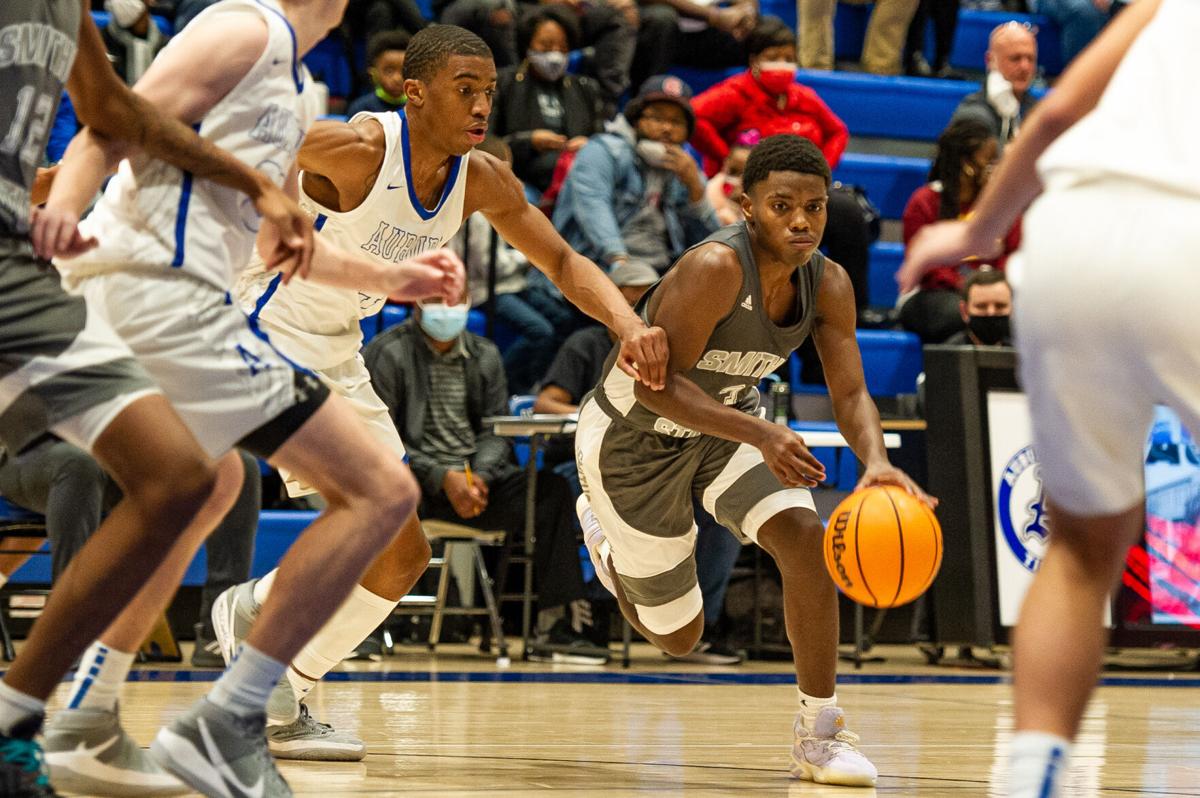 The Smiths Station boys' strong 2020-21 season came to a close on the road Friday.
The Panthers fell to Fairhope 79-49 in the Class 7A regional first round thanks in part to a big night by Fairhope's Riley Leonard, who dropped 30 points in the victory.
Donovan Pearman led the Panthers with 16 points in the loss. Viczavious Madden contributed nine points, and Dadrevius Weathers followed with 18. Along with Leonard, Fairhope's John Edward Witherington put up 13 and Jyren Kyles finished with 12 points – 10 of which came in the third quarter alone.
The loss ends Smiths Station's season at 19-4.