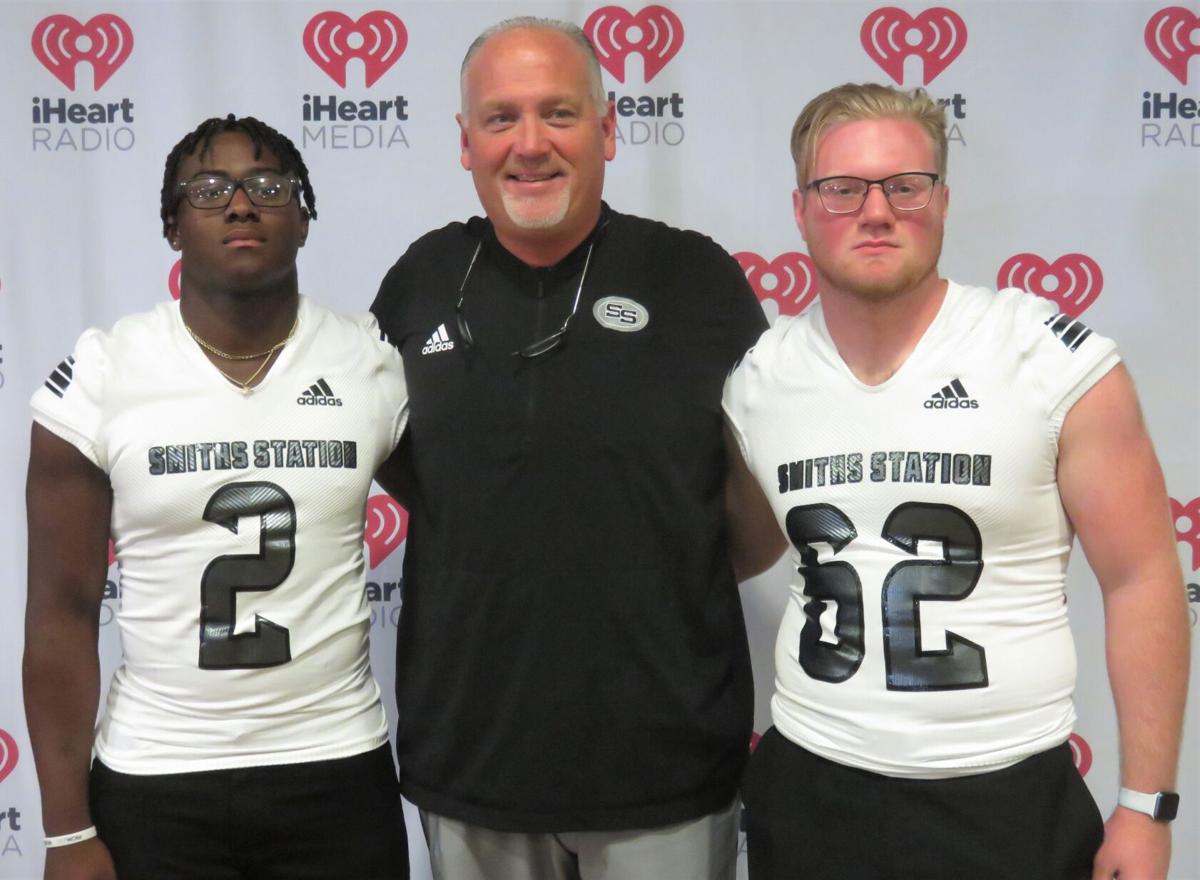 Football season is coming up. The Opelika-Auburn News is previewing seasons for area teams in a series presented by The Orthopaedic Clinic. Be sure to grab the 2021 High School Football Preview print section in the Aug. 15 edition of the O-A News.
OFFENSE
After knocking on the door of the playoffs the last three seasons, the Smiths Stations Panthers are hoping to burst through in 2021.
The Panthers finished three games out of the last playoff seed in 2020, but they're eager to make tangible strides forward with an offense that will feature several new faces. One of the primary questions that needs answering is who replaces Corey Minton at quarterback; junior Jackson Greer has the upper hand entering the fall, but Jake Middleton, AJ Herring and Devyn Pearman are still fighting for the spot.
Pearman is a part of the Panthers' receiving corps, which is far and away the most experienced part of this year's offense. Pearman is the speedy slot man alongside outside receivers Cianan Williams and Ahmari Peabody, both of whom are over 6-foot-2 and run at least a 4.5 40-yard dash according to head coach Mike Glisson.
Those veterans will lead the way for a group that includes Tim Vodenichar, Aubrey Wimberly, Carl Jackson and Jaylen Bibbs as young but promising pass catchers.
Smiths Station has often gone with a running back by committee approach since Glisson's arrival, and this fall is poised to be no different. He expects Iverson Jones, Quentin Brooks; Jermaine Brown, Kalibe Maddox and Jamory Harris to be in the mix and for three of those players to regularly rotate in and out at the position.
Elsewhere on offense, Glisson expects Middleton to handle tight end and Hunter Ouzts as well as Tyler Johnston to play fullback. Center AJ Braswell comes back as one of the leaders on the line and is expected to be joined by tackles Charles Wills and Zach Smith and guards Price Swords and Trent Pearson. Cole Lucas, Clayton McMillan, Jeremiah Fain and Jacob Zimdahl remain fighting for playing time up front.
DEFENSE
The Panthers have three significant losses at linebacker after the graduations of Georgia State signee Jordan Jones and fellow seniors TJ Morgan and Jace Black, a trio that combined for 192 total tackles, 21 tackles for loss and seven sacks last year.
Despite those departures, Glisson sees linebacker as the strength of the entire team and rattled off Markei Brooks, Donyaeh Core, Cornelius Davis, Terrell Morgan, Amarion Wesley-Hagan, Jayden Capers, Lance Peterson and Ethan Shuford as players in the mix at the position.
Those linebackers will be joined by a fierce defensive line that together makes up a front seven that Glisson raved about. The line will be headlined by two four-year veterans in Carson Thomas and Malek Harris along with Lucas, Middleton, Robert Sanborn, Trayvon Patterson, JJ Oliver, Samaj Williams and Terrell King.
Glisson was blunt in saying the secondary is the area the Panthers have to step up at this fall. The Panthers don't lack for options in the back of the defense, with Pearman and Wimberly being among a group that includes Craig Harris, Dylan Carden, Shamond Oliver, Jakyez Mahogany, Antonio Jones, Jackson Singletary, Dearien Crowell, Brandon Green, Kaleb Myers, Jackson Brown and Dawson Ramsey.