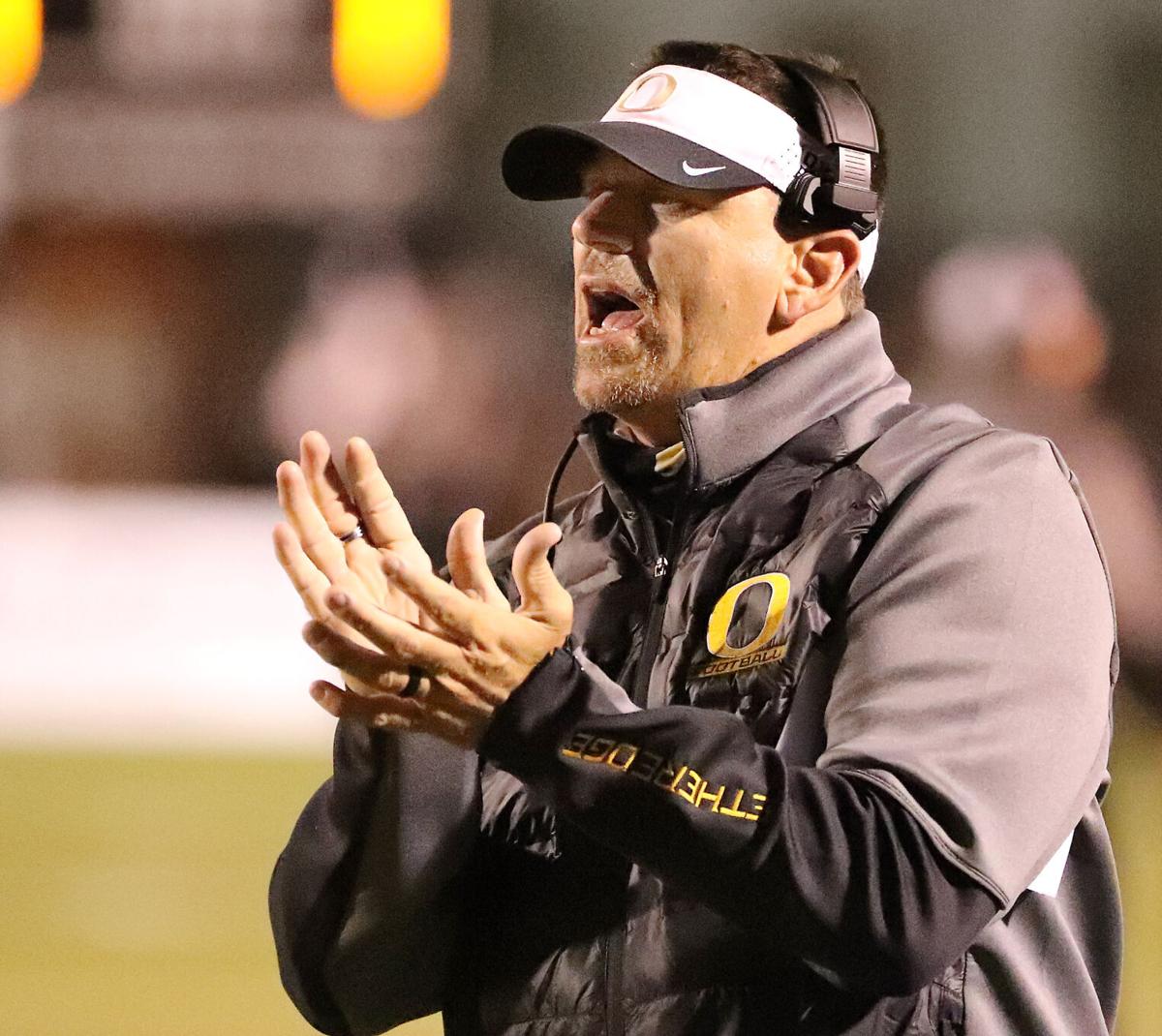 The Auburn High Tigers finally have their new football coach.
Auburn City Schools officially hired Oxford head coach Keith Etheredge to the same position at a called school board meeting Friday afternoon.
Etheredge replaces Adam Winegarden, who resigned earlier this month to take the same position at Tuscaloosa County after six seasons as Tigers head coach.
"Coach Etheredge's career to date has been founded on the relationships you need to form with his players and coaches, relationships with members of the school administration and faculty and relationships with the parents and members of each community that he has served," ACS school board president Charles Smith said. "We have great confidence that coach Etheredge will measure up to our community's standards. We believe coach Etheredge's efforts and influence will be evidenced in the class room, community and at the Super 7.
"We are proud to have the Etheredge family – Keith, his wife Allison, his son Camden and his daughter McKenzie – as the newest members of the Auburn community and the Auburn City Schools family."
Etheredge brings 15 years of head-coaching experience with 150 wins and five state championships to Auburn. He has never had a losing record as a head coach and has made the playoffs in each of those 15 seasons.
Etheredge arrives in Auburn after a two-year stint at Oxford during which he went 25-3 as Yellow Jackets head coach. His first season with the program was a stellar one, as Oxford went 14-1 and captured the Class 6A state championship with a dramatic 14-13 victory over Spanish Fort in the title game played in Auburn University's Jordan-Hare Stadium.
"It means a lot," Etheredge said shortly after his hire was approved. "It's a great program that played for a state championship this year. We're looking to bring some state championships to Auburn High School."
Etheredge came to Oxford after spending the 2018 season at T.R. Miller after two seasons at Pell City. His teams posted identical 6-5 records in each of those three years and reached the first round of the playoffs in each season.
Etheredge landed in Pell City after a successful decade at Leeds, his alma mater.
The Greenwave was highly successful under Etheredge's watch by posting a 107-34 overall record in his 10 years as head coach and making the playoffs every year under his watch. Leeds posted seven double-digit win seasons with Etheredge as head coach and captured the Class 3A state championship in 2008 and 2010 and the Class 4A state championship in 2014 and 2015.
Etheredge was elevated to Leeds head coach after serving as an assistant coach under Scott Hendrix for two seasons. He arrived at Leeds after four years as a basketball coach at Erwin — which is now Center Point — the final three years as the team's head coach.
Etheredge graduated from Leeds before attending Jacksonville State.
Winegarden left Auburn with a 56-19 record, three double-digit win seasons, two trips to the state semifinals, one region title and one title game appearance in six seasons. His final season was his most successful, as Auburn went 12-2, won a region title for the first time in seven years and played in the state championship game for only the second time in program history.
The Tigers came up just short against then-defending champion Thompson, as the Warriors scored 10 points in the final 18 seconds of play to take down Auburn 29-28 in the Class 7A title game.
Winegarden arrived in Auburn in 2015 as the state's highest-paid coach thanks to a salary package that totaled $123,000. He opened up on his decision to leave his position on Feb. 9, one day after the Tuscaloosa County School Board officially approved his hire.
Etheredge credited Winegarden and his assistants for the job they did in building the Tigers' program. Now, Etheredge is preparing to take over and do his part to bring the team its first state title.
"I'm just excited to be an Auburn Tiger, excited to get started and put my feet on the ground and begin to work," Etheredge said. "We're going to take on a blue-collar mentality. We're going to work, and we're going to deserve to be there at the end of the year, finish the job and win championships."