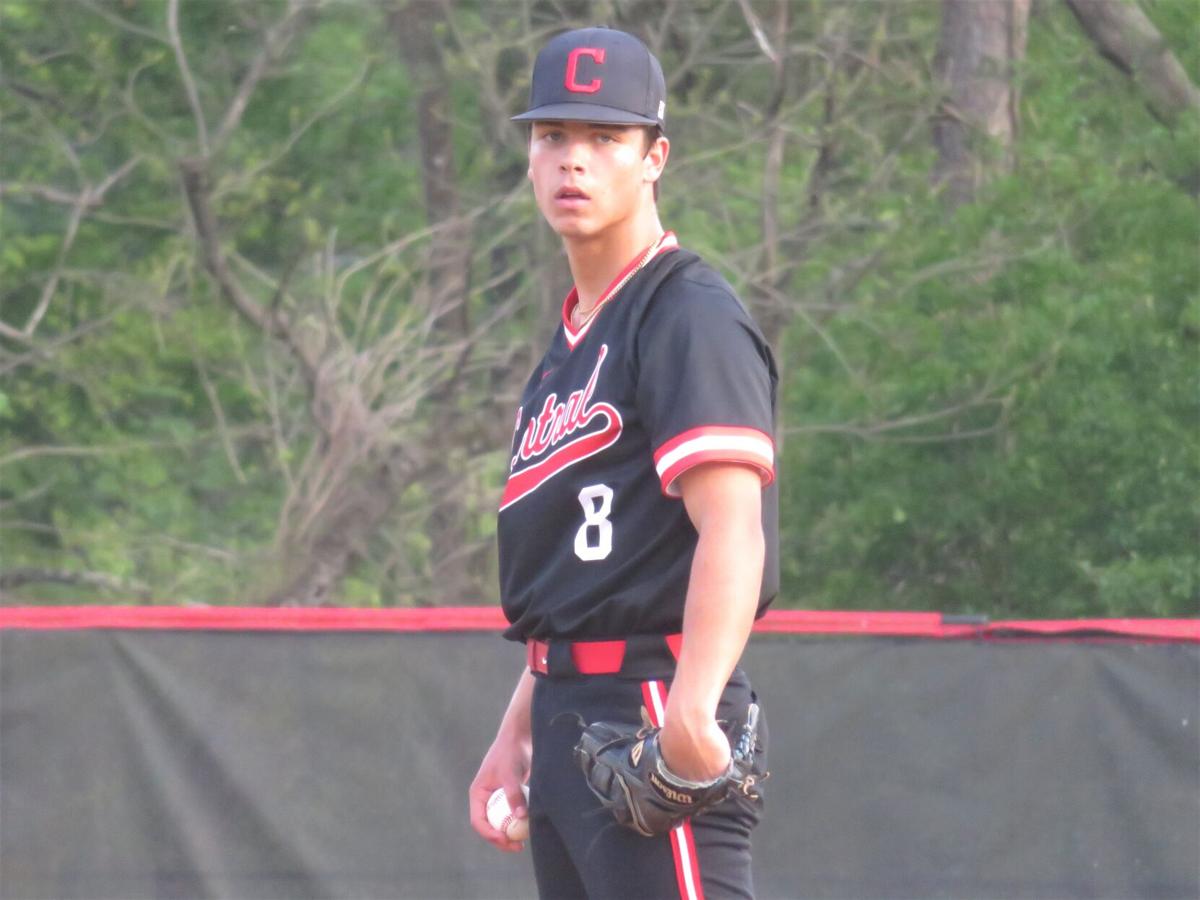 PHENIX CITY – After Central-Phenix City struck for three runs in the third inning of Wednesday's game against Smiths Station, it seemed like only a matter of time before the Panthers answered back.
While Smiths Station did manage to make things interesting late, Central pitchers Will Cannon and Cole Kehoe made sure the Red Devils remained on top.
Cannon and Kehoe worked out of several pressure-filled situations late and stranded five Panthers runners in the last three innings of Central's 3-1 victory.
The win, which featured a starting pitcher's duel between Cannon and Smiths Station's Trent Hodgdon, gives the Red Devils a key victory to begin area play.
"We really strung some good ABs together. Obviously they have a great club, and Hod did a great job on the mound. You know, he's got that plus-breaking ball, but we were able to string enough together and put a little bit of pressure on him and find a way to win," Central coach AJ Kehoe said. "Will pitched great, ran out of a little bit of gas toward the end and Cole came in and gave them a different look and mixed it up.
"Just real pleased with our pitching and defense, and we had a couple of big timely hits. That's how you win close, tough games."
Cannon and Hodgdon matched each other blow for blow to begin Wednesday's action before the Red Devils capitalized on a chance to jump ahead in the third.
Central (23-3) loaded the bases with a pair of walks and a bunt single with no outs before left fielder Zion Morris pushed one run across on a fielder's choice. Center fielder Jax Yoxtheimer and first baseman Brody Capps answered right back with consecutive RBI singles to push the Red Devils ahead 3-0.
Yoxtheimer ended the game 1-for-1 with an RBI to go with two walks.
The consecutive blows struck by Central put a damper on an otherwise strong night from Hodgdon, who pitched six innings with four hits allowed — all of which came in the first three innings — three earned runs and seven strikeouts.
Smiths Station's strong lineup promised to have a response at some point, but ultimately the damage the Panthers did was minimal.
Smiths Station (20-9) put runners on the corners against Cannon in the top of the fourth when left fielder Luke Hasty delivered a sacrifice fly to plate the Panthers' only run. A strikeout in the next at-bat ended the Panthers threat, which quickly became an unwelcomed pattern down the stretch for the road squad.
The Panthers had their best chance at shrinking the Central lead in the sixth inning, when they put two runners on courtesy a single and a walk to chase Cannon out of the game after 95 pitches. His exit meant it was Cole Kehoe's turn, and after walking the first batter he faced he regrouped and got a flyout and a groundout to end the Smiths Station threat.
Cannon's night ended with 5.1 innings pitched with three hits allowed and four strikeouts.
Smiths Station had one more shot at roughing up Kehoe, but again it didn't amount to much. Shortstop Logan Collins doubled with one out in the seventh inning before Kehoe notched another strikeout and forced a lineout to the first baseman to finish the game.
Cole Kehoe pitched 1.2 innings with one hit allowed and one strikeout.
"It's huge," AJ Kehoe said of his pitchers' performances. "That's a pressure-filled game. Both of them did a fantastic job, you know? They've both been doing a great job all year just executing pitches."
Wednesday's showdown marked the start of area play between the two teams. Even though the Central victory doesn't amount to much yet, it could prove to be the difference in making the state tournament and sitting at home.
AJ Kehoe understands it's way too early to be celebrating one area win, but he knows the efforts his players put forth Wednesday sets the stage for the Red Devils to make their case as being the area's best.
"It certainly doesn't guarantee us anything, but it gives us some momentum. It's a very thin line with three quality, quality teams," Kehoe said.