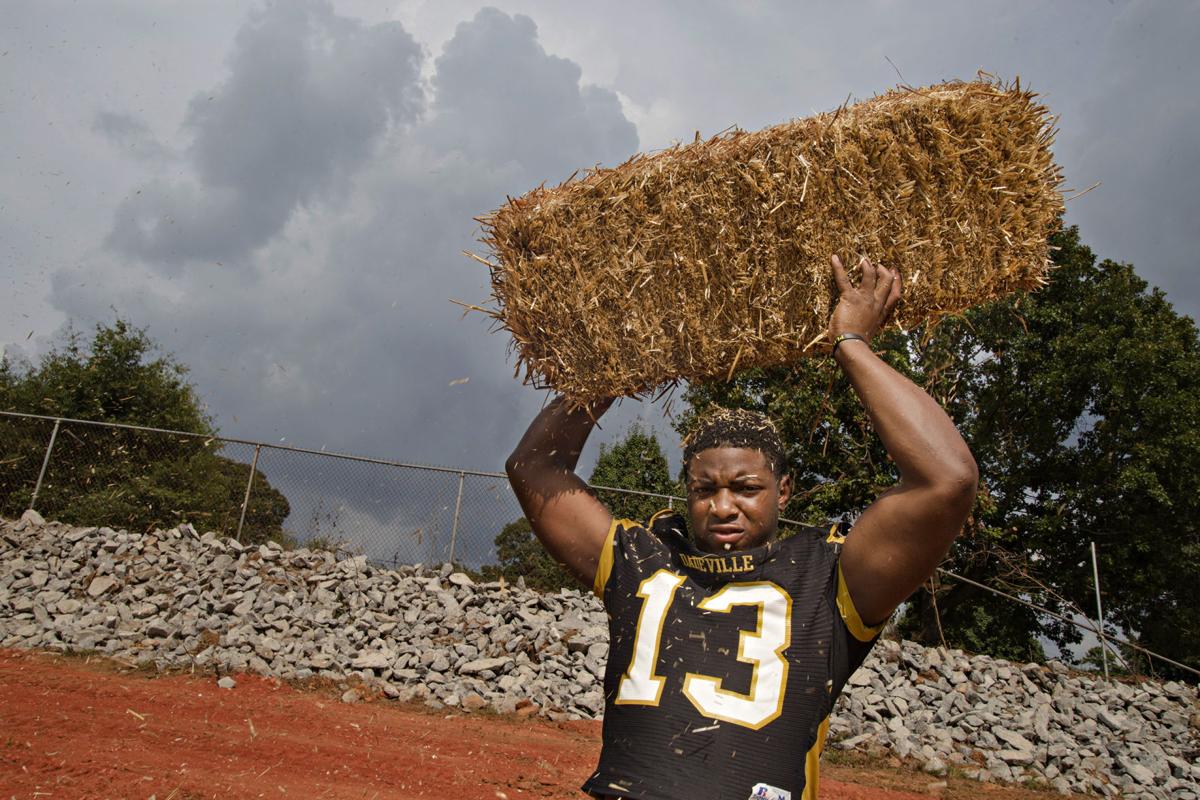 After spending his youth and college years in Alabama, former Dadeville star Anfernee Jennings is Foxborough bound.
Jennings was selected by the New England Patriots with the 87th overall pick in the third round of the 2020 NFL Draft on Friday. The 6-foot-3, 259-pound outside linebacker becomes the Patriots' third pick in this year's draft after the team previously selected Lenoir-Rhyne safety Kyle Dugger and Michigan outside linebacker Josh Uche in the second round.
Jennings wasted little time in making his presence known in Dadeville.
After earning starting time as a freshman and earning honorable mention All-State recognition as a sophomore, he truly burst onto the scene as a junior in 2013, racking up 171 total tackles, seven sacks, 43 quarterback hurries and one interception. He followed it up with a strong senior season in which he recorded 156 total tackles, 12 sacks, eight pass deflections, one forced fumble and 58 quarterback hurries.
Jennings' work as a senior earned him Opelika-Auburn News Defensive Player of the Year honors as well as ASWA's Lineman of the Year along with a spot on the first team All-State squad. During his time playing at Dadeville, the Tigers went 40-10 and captured two region championships.
"He was just consistent all the time in everything that he did," said former Dadeville head coach Richard White. "I remember one game he was playing in, and the ball went away from him. He chased the guy down from the opposite sideline. That's just pure grit and hustle. That's kind of the way he played all the time. It was wide open. As he got older and got to the college level, he understood that he had to play that way every down. I think he did, and I think he was very impressive in what he did."
Jennings became a four-star defensive end recruit and committed to Alabama in March 2014.
After redshirting in 2015, Jennings slowly worked his way into the lineup at outside linebacker and played in 10 games his redshirt freshman and sophomore seasons, the latter of which ended when he suffered a knee injury in the 2018 College Football Playoff semifinals.
Despite the potentially career-ending injury, Jennings came back strong and broke through in 2018, playing in all 15 of the Crimson Tide's games and ending the year with 50 total tackles — including 13 for loss — 5.5 sacks, one interception, two fumble recoveries and one touchdown.
Jennings took the next step as a senior, tallying 83 total tackles, 12.5 tackles for loss, eight sacks, one interception and one forced fumble. His play earned him All-SEC first team honors and was a semifinalist for the Butkus Award given to the nation's top linebacker.
Entering the draft, Jennings was considered the sixth-best outside linebacker prospect and the 99th overall player per ESPN's draft rankings.