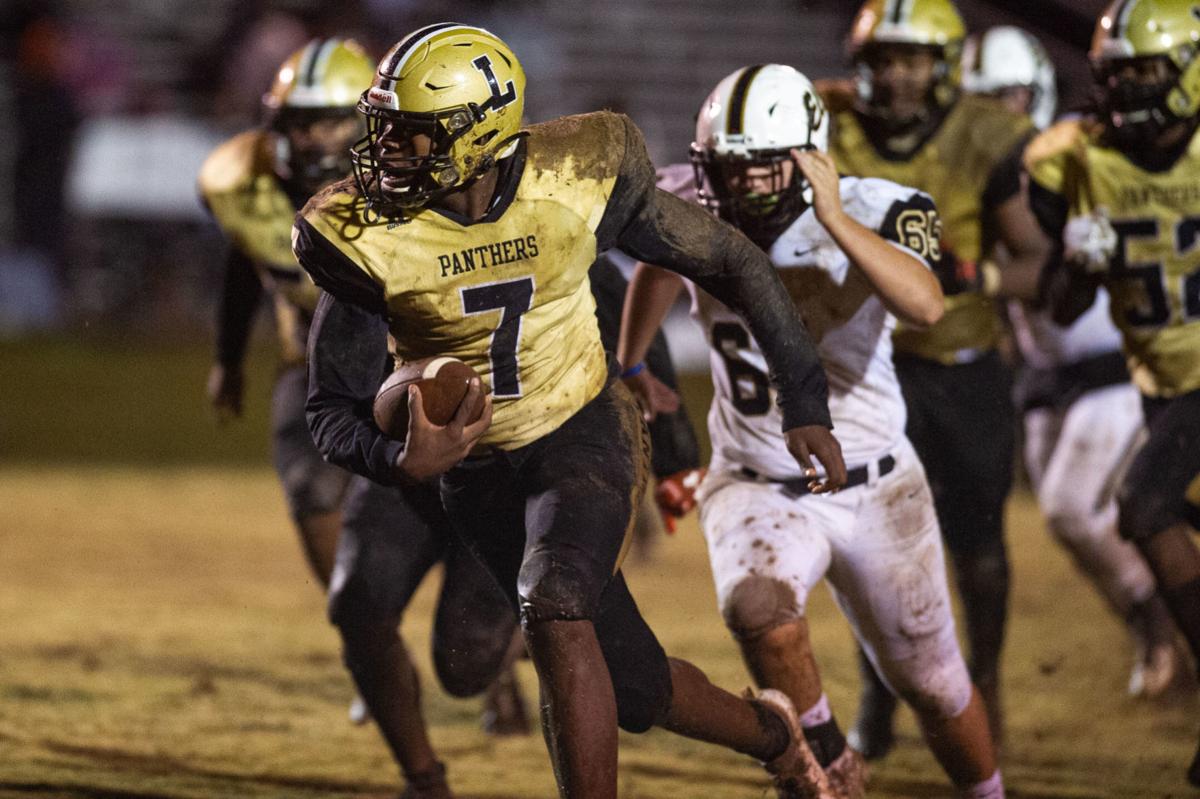 Lanett rising senior Tra Abner has been a part of two state championship teams, including last year's squad on which he made countless big plays. With those crucial moments comes more and more attention, leading to another big achievement Wednesday.
Abner received a scholarship offer from Tennessee State this week, his first so far. The 6-foot-2, 210-pound tight end has also received interest from Austin Peay as of late.
For Abner, the offer from the Tigers brought a special moment.
"It really means a lot because growing up football wasn't my sport. As I continued to play and develop in the sport, I fell in love with it," Abner said. (I love) everything about it — the hard work that comes with it and how it makes you a better man."
Abner learned to love the game, and his passion for the sport was evident last fall. Abner was one of Alabama signee Kristian Story's top receiving targets, reeling in 41 receptions for 672 yards and 12 touchdowns as part of a Lanett offense that averaged just over 37 points per game.
Abner saved his best for last, as he had five receptions for a game-high 79 yards and one touchdown to help Lanett beat Mars Hill Bible for the Class 1A state championship. Abner was part of Lanett's 2017 state title team as a freshman, but it was the team's latest championship run that truly meant a lot to him.
"Coming into the season me, Seidrion (Langston), and Taetae (Larontavious Hurston) said we have to win our own ring because our ninth-grade year we knew we didn't do anything but help other people get better," Abner said. "I knew for us to get back to the championship I had to grind in the weight room."
Abner was also a force to be reckoned with on defense and recorded 76 total tackles, 14 tackles for loss and seven sacks at linebacker. Abner's play on both sides of the ball earned him first team All-Area and second team All-State honors.
Lanett head coach Clifford Story explained it's not hard to see why Tennessee State is interested in Abner and why other schools will probably follow suit soon.
"Tra is real athletic. He creates mismatches for opposing teams. He works extremely hard. He's very coachable and a humble kid. He'll do what you ask him to do," Story said. "If you go back and look at the championship game, Tra probably had six or seven catches for about 80 yards and a touchdown. He scored the first touchdown, and then we went for it on fourth down and he goes up in the air and hauls in a very key reception to keep that drive going for us to even go down and make the score 7-6.
"Tra is a heck of an athlete. He's already matured so much, and he's learned to love the game. In the beginning — his first few years — he didn't love football. He just played it. Now, he loves football."
Story explained Abner was one of several Lanett rising seniors who were likely to get new scholarship offers before the coronavirus pandemic hit. While Abner works on his own, Story is looking for him to make blocking a priority while also getting bigger, stronger and perfecting his route running.
Abner said he continues to work hard despite what has been going on and is focused on several of the aspects Story is pushing him to improve upon. He'll likely add to his collection soon, but that's not what he's concentrating on; it's doing everything he can now to help Lanett chase a third championship in four years this fall.
"I'm very excited because I know me and the team are going to work hard every day to get back," Abner said. "I'm so ready. (The season) just needs to hurry up and get here."
Be the first to know
Get local news delivered to your inbox!