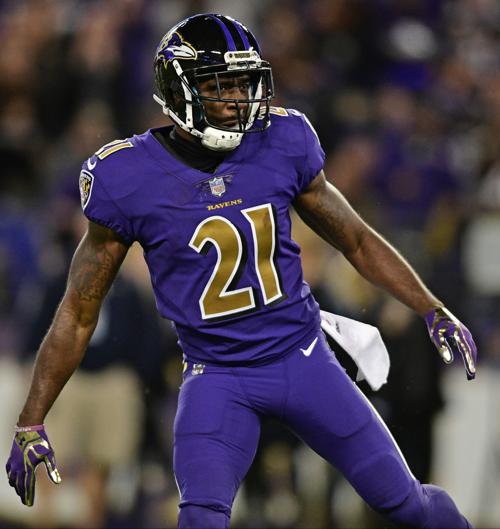 During his playing career, former Beauregard football standout and nine-year NFL player Lardarius Webb made a name for himself with his skill and precision on the gridiron.
Now, it's evident that his son and namesake is following in the path he laid out over a decade ago.
Rising senior defensive back Lardarius Webb Jr. received his first scholarship offer Friday from the Nebraska Cornhuskers. The offer represented a big accomplishment for Webb, who was previously at Beauregard like his father but has transferred to Jackson Academy in Jackson, Mississippi, for his senior season.
"It feels great. I can't thank anybody but God. I pray to that man every night and say, 'God, I want it bad.' I just want to be able to put a smile on my mom and dad's faces," Webb said. "It definitely took a lot of work. The saying 'blood, sweat and tears', that's what it really takes. You've got to want it that bad — nobody can want it for you.
"I've still got a lot to improve. This is just the beginning."
The Nebraska offer is a major one that will likely lead to more for Webb. Leading up to that moment, he said he's heard from several other schools such as Jones College, Towson, South Dakota and Nicholls State, which is where his father played from 2007 to 2008.
Webb has big shoes to fill in playing a sport that his father excelled in, but he welcomes that pressure as well as any other obstacles that are thrown his way.
"I've definitely got some big shoes to fill, but I'm up for the challenge," Webb said. "It really feels great following in my dad's footsteps not because he did it but because I have so much love and passion for this game."
If Webb's last season at Beauregard was any indication, the apple doesn't fall far from the tree.
Webb excelled at defensive back like his father did before him, registering 51 total tackles — including 30 solo — in addition to three interceptions as a junior. While the Hornets as a team struggled, Webb did his part defensively to help Beauregard stay in contention and showed every Friday night he was capable of making big plays.
Webb's play earned him a spot on the Opelika-Auburn News' All-Area second team defense.
Webb already has a sense of what he's looking for in a college, saying he wants to find a school that cares about his future not just on the football field but in the classroom, too. He has high hopes for his lone year at Jackson Academy, explaining his goal is to have six interceptions — with him returning two for touchdowns — and to win a state championship.
Webb has handled the burden that comes with having a famous father in football, and it's led him to a scholarship offer that is likely the first of many. Now, Webb's primary objective is to secure a ring just like his father did as a member of the Baltimore Ravens in 2013.
"Everyone's got to be on the same page. Everyone's got to want it. Everyone's got to stay focused and don't get selfish or bring each other down," Webb said. "I'm highly excited. I'm ready to knock some heads."