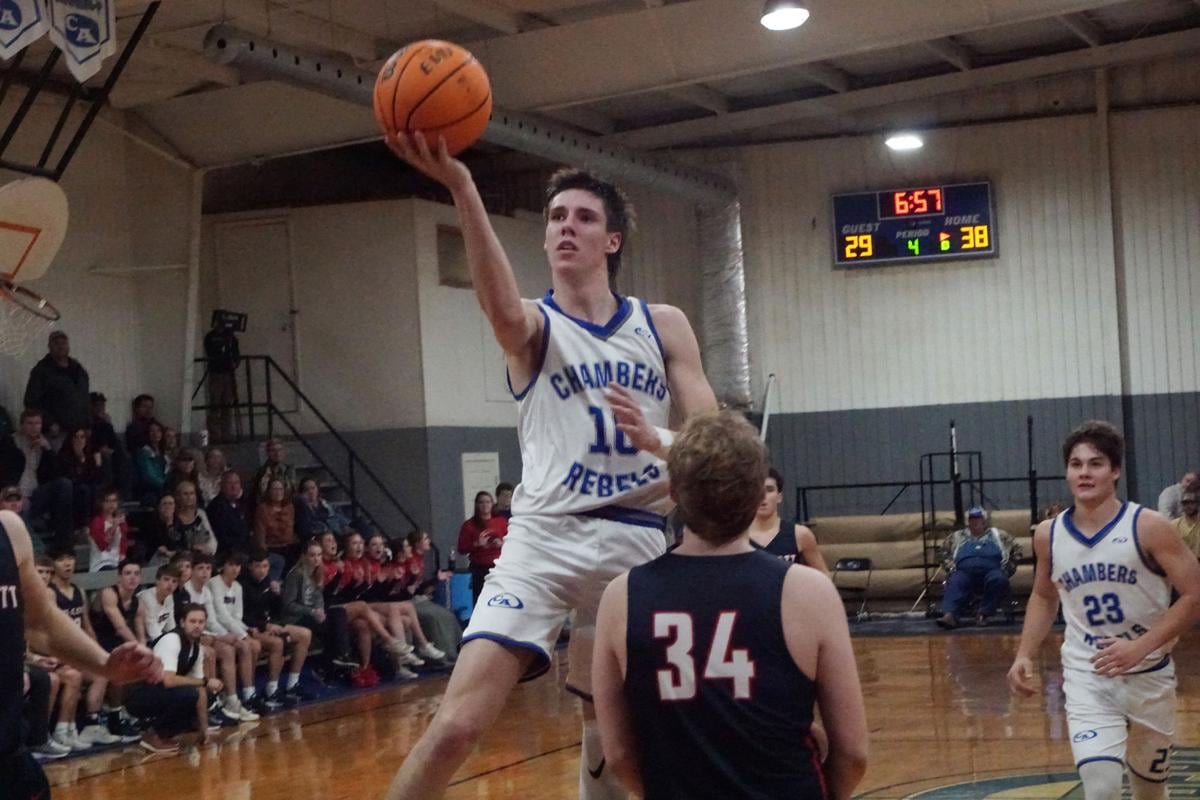 LAFAYETTE — It has been over a year since the Chambers Academy boys' basketball team has suffered a loss on its home court and the Rebels made sure that Tuesday wouldn't break that streak.
Chambers Academy earned a hard fought 47-40 victory over Lee-Scott and gave their home fans plenty to cheer about after the Lee-Scott girls beat Chambers Academy 63-20 in the varsity opener.
"I was really proud of the way our kids adjusted at halftime and really took it to then," Chambers Academy coach Jason Allen said.
For the boys, the first half was extremely back-and-forth. The Warriors took a 23-22 lead early in the third quarter, but Rebel guards Payton Allen and Josh Holiday weren't going to let the home-winning streak go down on their watch.
Holiday hit a 3-pointer to give the Rebels back the lead and Payton Allen continued to put his body on the line and draw fouls.
Payton Allen knocked down four-straight foul shots then added a layup to extend the lead to four.
"He is the center of our offense, so when he gets going, everybody gets going."
Holiday then closed the quarter with another 3-pointer then a steal and tough lay-in for the 36-27 lead. Chambers Academy closed the quarter on a a 14-4 run and Lee-Scott never led again.
"That was big," Holiday said. "It really got us going."
The Warriors did whittle the lead down to three with just a couple minutes left, but a strong put-back from Raphe Daniel and then a couple Payton Allen free throws sealed the deal.
Payton Allen finished with a game-high 18 points while Holiday added 12. Daniel had seven while Caydon Smoot had six and Braxton Allen had four.
"When we get multiple guys contributing scoring-wise, then we are really tough to beat," Coach Allen said.
For Lee-Scott, Dylan Hickman had 10 points while Eli Arwood, Conner McGinty and Carson Alexander each added eight points. John Wang had four points and Wilks Fisher had two.
Lee-Scott girls roll
The Lee-Scott girls (16-2) had their inside-outside attack humming during Tuesday night's road trip to Chambers Academy and it proved too deadly for Lady Rebels, who fell 63-20.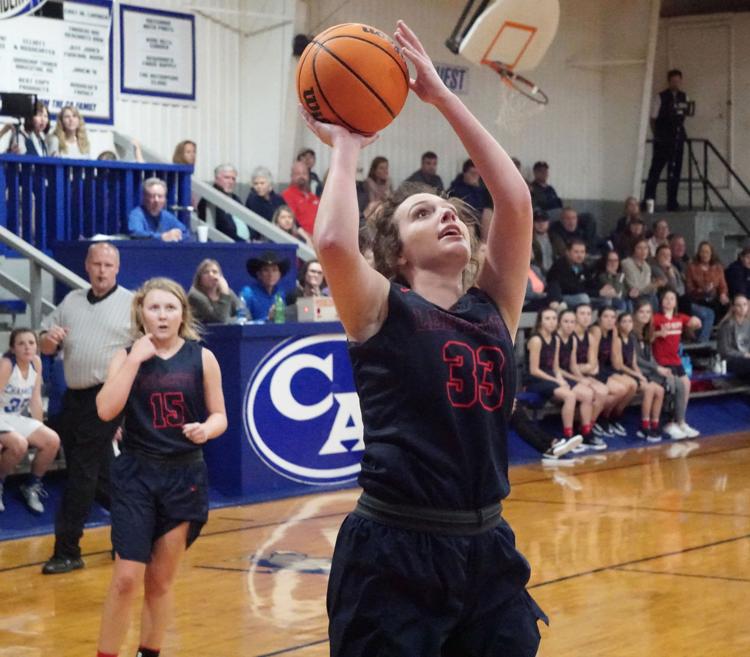 Chambers Academy actually had the game's first lead at 2-0, but Mary Mykal Prewett quickly erased that with her first 3-pointer of the game to put the Lady Warriors in front 5-2.
Prewett's outside shooting was a major factor all evening as she finished the game with five 3-pointers and 15 points.
After showing the capability to stroke it from the perimeter, Lee-Scott attacked Chambers Academy on the interior. Senior Mary Baxley Smith had the final six points of the first quarter for the Lady Warriors. The senior forward had 10 points on the evening.
"It definitely makes it a lot easier (inside), when they are more worried about what is going on outside," Lee-Scott coach Corye Ivatt said.
The second quarter began much the same way that the first did with Prewett draining another triple for an 18-6 lead. Lee-Scott out-scored Chambers Academy 12-1 in the period and took a 25-7 lead into halftime.
With the final result no longer in doubt, the pace of play took a dramatic uptick in the third quarter with Lee-Scott out-scoring Chambers Academy 29-10 in the quarter and taking a 54-17 lead in the fourth.
"I really challenged our kids at halftime too," Ivatt said. "We've been working really hard the week on a couple different things and and we didn't execute in the first half, but I challenged them at halftime and we really got after it in the third quarter."
Chloe Johnson led Lee-Scott with 12 points in the third quarter on her way to a team-high 16 on the the night.
In addition to their three double-figure scorers, the Lady Warriors had Sterling Tucker record seven points, Emma Frances Zellner finish with six, Skylah Harris hit a 3-pointer and Ellie Keesee hit one from 2-point range.
"This is the best team that I can ask for," Baxley Smith said. "I love them."
For Chambers Academy, Lizzie Keebler had seven points, Claire Allen had five, Mattie Reese had four, Brandon Rombokas had two and Natalie Lovelace had one.​
Be the first to know
Get local news delivered to your inbox!