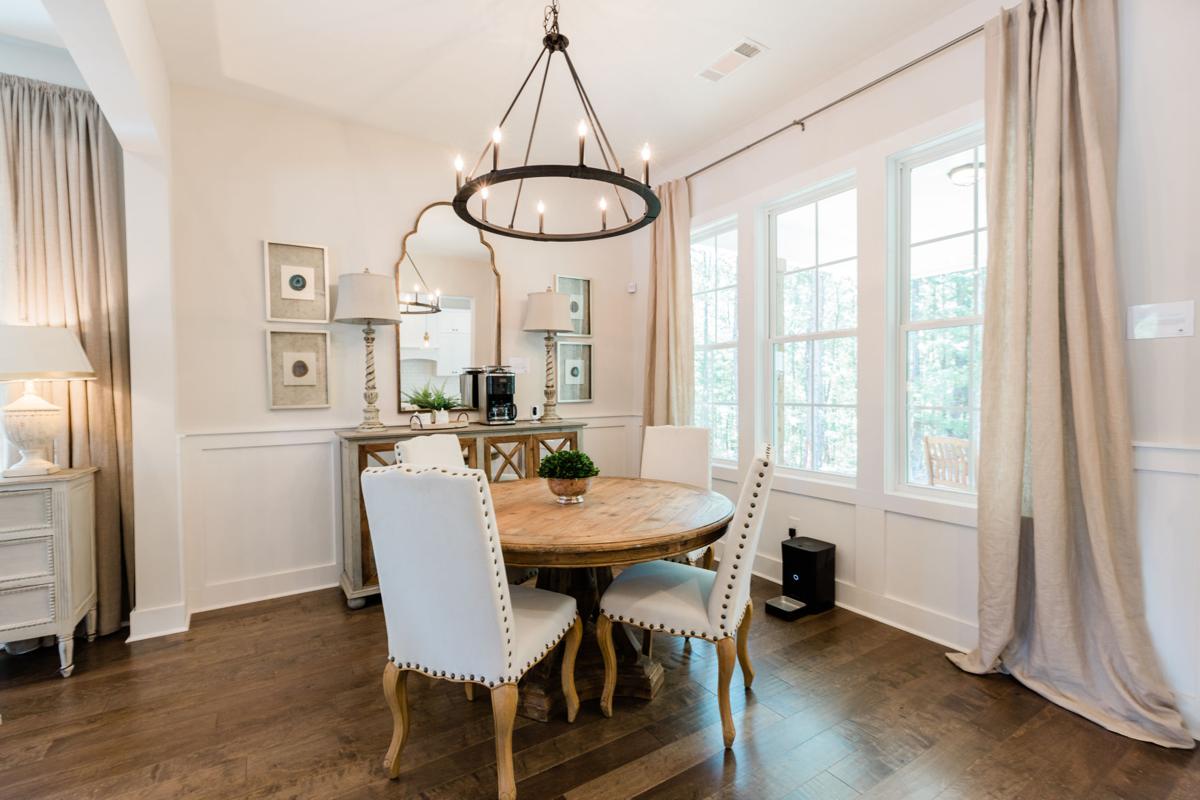 Alabama Power has partnered with developer Holland Homes, LLC. to construct Northwoods, Auburn's first neighborhood of homes with energy-saving appliances easy on the wallet and voice-activated devices to unlock doors, feed the dog or turn on the coffee pot without touching a single button.
"We want to concentrate on these being future focused, energy-efficient communities, and our goal is to make peoples' lives easier," Alabama Power energy specialist Jim Goolsby said. "That was the main goal in producing this program. We learned from the research we did at our previous neighborhood, and we want to take that to more of our customers."
After receiving positive feedback from its 62-smart home pilot program in Hoover, Alabama Power has been seeking developers interested in the creation of smart neighborhoods.
"We are proud to partner with Alabama Power to build energy-efficient homes that feature advanced energy products and home automation," said Holland Homes, LLC. proprietor Daniel Holland. "Northwoods will not only be a modern and cutting-edge neighborhood for families to reside, but it showcases Holland Homes as a leader, being at the forefront of innovation within our industry and our community."
Five Auburn residents have reserved the smart homes for $280,000 to $400,000 tentatively scheduled to be fully constructed by June 2020, according to Holland Homes, LLC. head of sales and marketing Robert Melvin.
"Every one of these houses will come with a Google Home and Google Mini, and it will allow you to setup different (commands) where you can walk through the door and say, 'Hey, Google, I'm home,'" Melvin said. "The thermostat will bump down. The blinds will open or close, and it can turn on the radio or your favorite song. If it's winter time, it can turn on the fireplace."
Smart homeowners will have the ability to activate a Roomba to vacuum the floors, open the garage and automatically feed their pets with a voice command, and two cameras will be installed to monitor the homes remotely, Melvin said.
"With those cameras, you can check them anywhere you have your smart device online," Melvin said. "You can do it anywhere in the world as long as you have internet service. The home has smart door locks. Your garage door will be smart. If my neighbor wants to use my leaf blower, I can let him in through my phone, or he has a personalized code to get into my house."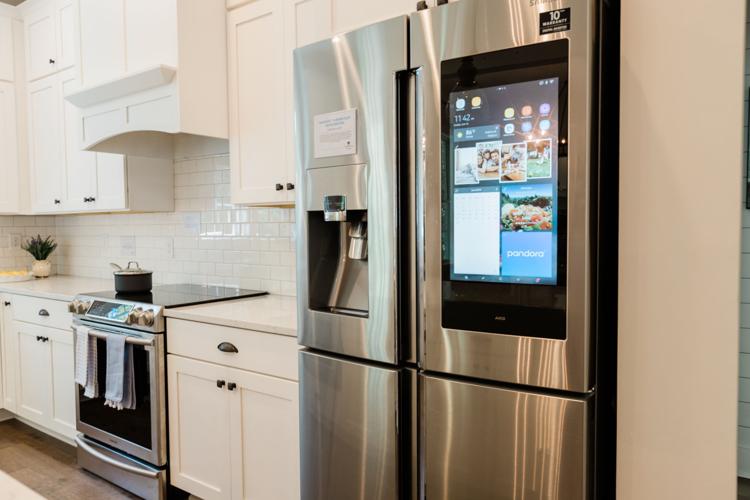 Goolsby said the smart home system provided by Vivant has the most secure network compared to other smart home system providers.
"As far as the security of the system for hacking, we did a lot of research on a national basis on vendors who are qualified to stay ahead on that curve in keeping information private, and Vivant was head-and-shoulders above anybody we dealt with," Goolsby said. "We were very satisfied with the measures they take to keep personal security at the forefront."
Insurance premiums will be lower for Northwoods' smart homes equipped with sensors to detect flooding.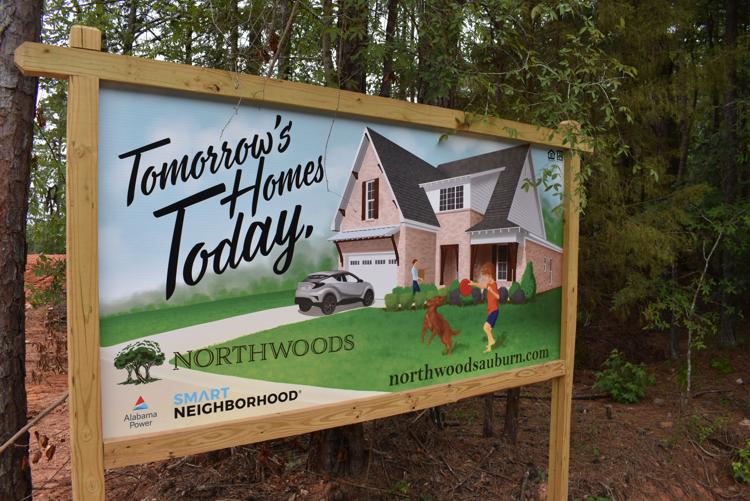 Alabama Power will include the rate rider discount in the homes as well, allowing an electric vehicle to use electircity at a discounted rate from 9 p.m. to 6 a.m.
"It's unlikely that the homeowner's current house has anything like this," Melvin said. "There's a little fear of the unknown. We're going to have an onboarding a week after you move in and the dust settles. A representative from Alabama Power will come, walk you through everything, get everything setup and make sure you are comfortable to work with this racecar of a house."
Alabama Power utilizes a nationally recognized index by the United States Department of Energy known as the Home Energy Rating System (HERS) to score homes on an energy scale from zero to 150, Goolsby explained.
"We have a minimum or maximum score each home has to attain," Goolsby said. "Basically, the requirements we have is a HERS rating of 65. The rating scale goes from zero to 150, and zero is the best. If you live in a house that's 20 years old, it's going to score 120 based on how it was built to code. A code-built home today is at a rate of 75."
Energy-saving appliances such as a HVAC 16 seer unit for air conditioning, heat pump, heat pump water heater ensure each Northwood homes will maintain the HERS score standards, Melvin said.
"They are going to have high-efficiency heat pumps, and they are going to have a heat pump water heater," Goolsby said. "It's the most efficient water-heating system on the market today. It sits in the garage, extracts heat from the ambient conditions of the garage and injects it into the water."
A family of four using an electric or gas water heater will spend $35 in energy a month compared to the heat pump water heater, costing potential Northwoods residents $9 or $10 a month, Goolsby said.
"In two years, the heat pump water heater will pay for itself," Goolsby said. "The lifespan of that piece of equipment is about 12 to 15 years, so it's going to continually pay back that customer."
A model home is available to showcase the energy-saving and technological features, and the smart home will be open from 2 p.m. to 5 p.m. every Saturday and live demos will be available each Sunday from 2 p.m. to 5 p.m.
Residents will have another opportunity to tour the home, starting Wednesday through Friday from 4 p.m. to 6 p.m. each week, and Melvin has scheduled live demos from 5 p.m. to 6 p.m. Wednesday through Friday.
Residents interested in scheduling private live demos or reserving a smart home can contact Melvin at (334) 750-1305.
Be the first to know
Get local news delivered to your inbox!