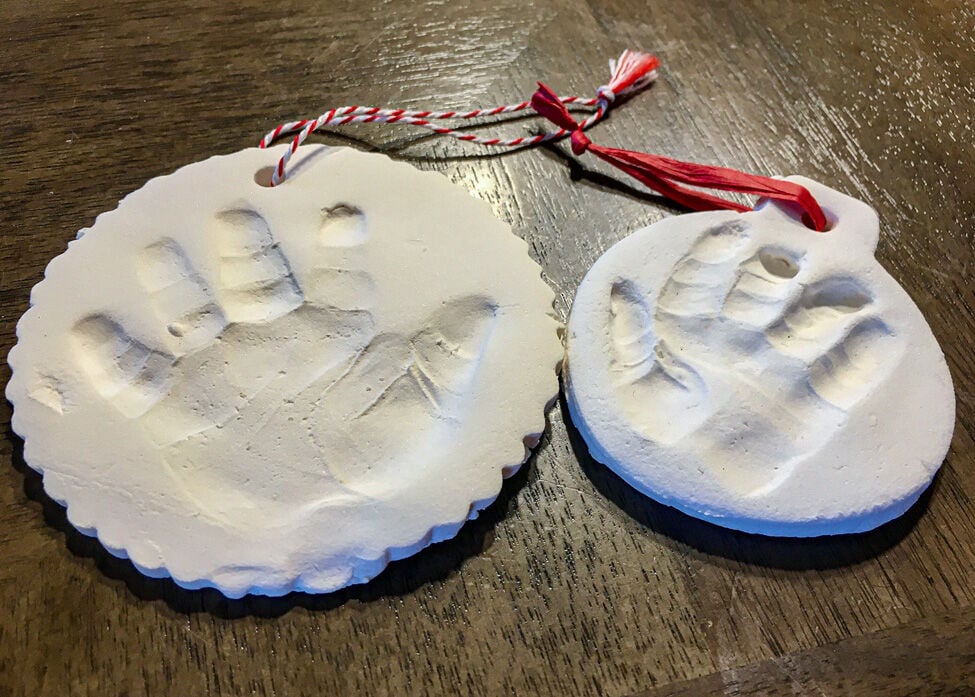 Glass bottles, empty and weathered but giving off brilliant rays of rainbow refractions when the sun hit them just right, each had their special spots on the splintering picnic table.
Near them sat an assortment of other random objects: a cluster of rubber-banded cigarette lighters; a psychedelic headband; a dirt-encrusted garden utensil; a tattered motorcycle glove; a scratchy vinyl record and a half-burned candle; plus a fading photograph or two, held down from the wind by a rock and an aging Coca-Cola bottle cap.
Each day, weather permitting, my great-uncle, Carmen, would carefully set these and a variety of other items in their designated spots on the old table in my great-grandmother Smith's backyard. At least, this was the case when my folks paid a family visit, and you could tell by the meticulous manners in which Uncle Carmen handled his possessions that they were sacred and strictly hands-off to anyone else.
Afterward, once he got the table arranged exactly how he wanted it to look, Uncle Carmen would then marvel at everything, his dark eyes re-absorbing those sights as his bearded face emitted various emotions. Occasionally, he'd chuckle softly, or let out a sigh and mutter things like, "Mmm-hmm. That's a shame. Too bad, man."
Uncle Carmen lived with his mother, Grandma Erma Smith, in an old two-story house in Lancaster, Ohio. When I was a kid, my folks would drive from Alabama to go visit them, usually in the summer when the warm weather meant there would be no need to put chains on tires and pray that no wrecks happened along icy roadways.
Grandma Smith was Mawmaw Sue Sanders' mother, and Carmen was Mawmaw Sue's brother. The bearded fella was definitely an odd duck, making him "A-Okay" as far as I was concerned.
Birds of a feather and all.
Uncle Carmen had a big heart, and he was always interested in helping you learn more about the things that you, yourself, showed interest.
In my case, it was turtles, and Uncle Carmen always had at least one waiting for me when we arrived, those shelled creatures always making themselves feel at home within the round confines of an old tire turned on its side. Afterward, Uncle Carmen would ask me everything I knew about turtles, and I'd oblige him with earfuls of facts and fiction.
Uncle Carmen was always good to me. Still, I remember the sheer puzzlement that befuddled me when I watched his picnic-table ritual, prompting me one day to finally ask, "Uncle Carmen, what is all this stuff?"
Hearing me seemed to pull him out of a fog. For a moment, he stood very still and looked as though he'd been caught off guard, even though I'd been with him the whole time he'd gotten the table arranged. Then, slowly, he turned and looked down at me. His eyes were sincere.
"These are my memories," he said.
A very pronounced silence followed, and Uncle Carmen turned back to his cherished keepsakes. If I'd been older, maybe I'd have later asked him to share about some of the links between those pieces of memorabilia and his memories.
Perhaps he would've reminisced about his childhood, or talked in-depth about how he served in the Army when the Vietnam War was making headlines and sparking political uproar. Maybe he'd have talked about motorcycles and his older brother, Paul Eugene, who tragically died in a wreck at the age of 27 in 1974.
Alas, when Uncle Carmen passed, he took his memories with him. The keepsakes he cherished were likely tossed in the trash, a natural outcome when one man's treasure is deemed "clutter."
I definitely have a lot of clutter, myself - clutters of material things, with and without sentimental value, as well as clutters of mental things that keep piling high when I spend way too much time worrying or becoming frustrated over things that'll be totally forgotten within five years or less.
Having a yard sale or two (or 10) certainly wouldn't hurt me. If anything, maybe it would help me sort through a lot of stuff I can live without. Of course, it would also help me better round up the things I dare not part with, like all those rejection letters I got as a kid after submitting stories I wrote to fancy book publishers in New York.
At the time, my aim as an 11-year-old novelist was to shock the world with an ultra best-selling book so deep and thrilling that bookstores across the globe would struggle to keep it stocked on shelves. The only hold-up was those stubborn New York publishers, who kept refusing to embrace my genius creation, "Hooch the Pooch."
Frankly, I don't know who felt more offended - me, or my bug-eyed, stubby-tailed mutt, Hooch, who gave me my inspiration. He was also the homeliest-looking dog I ever knew. If anyone deserved some uplifting news, it was ol' Hooch.
Still, there's a bittersweetness to all those rejections. They inspired me to keep trying, to keep writing. Plus, each time I got a story ready for submission, I could always count on Mawmaw Sue to give me a ride to the post office. She even helped me pay to have those suckers mailed off. Looking back, we were both making investments that enriched our lives with fun memories.
Those rejection letters only multiplied our long-term gains.
I also cherish the decades-old glass coffee cup I inherited from my late great-grandfather, Henry Sanders, who, along with his son, Pawpaw Jim, is responsible for cementing my own caffeine addiction.
The coffee cup I'm referring to only complicates matters, as it enables drinkers to see through the clear glass and truly revere the glorious dark liquid contained within.
Many years ago, when the seeds of my addiction were planted, I used to marvel at the huge mass of sugar that swirled at the bottom of the clear cup as I stirred a spoon during my routine coffee fixes. Those early drinks were more edible than drinkable.
These days, I've managed to significantly cut down on my sugar intake, though I still enjoy my fair share of creamer. It sure makes the coffee in that clear cup look even more inviting.
Finally, other keepsakes dear to my heart are my two sons' handprints that my wife, Kim, imprinted on homemade ornaments made from cornstarch dough. Every year since the birth of our first son, my wife has captured little handprints, and I love them all, especially when our sons made their very first ones.
Using a straw to poke holes at the tops of the ornaments, my wife ties festive strings to them so they can hang from things, like Christmas trees.
Those handprints have made swell gifts for family and friends. To me, they're like magic stones that take me back in time to all those special moments when my wife and I held our sons' little hands… when our oldest took his first step… when each of our sons was shown his first pond and fed the ducks… the times we've strolled through the park on warm, sunny days…