By the time Mark Rose got to Auburn in 1985, he had already decided he would trade his cleats for a headset one day. By the time he was done playing for Pat Dye, it cemented just how Rose would handle his future programs.
Rose became enamored with the coaching profession through Venice High School coach Jim Powell, and his knowledge of what it takes to lead a team grew exponentially through his years as an Auburn Tiger. Upon leaving Dye and the Tigers' program, Rose set off on a coaching career that has since featured 175 wins, 10 region championships and 17 playoff appearances over the years.
In Rose's opinion, Dye deserves credit for the path that Rose's career and so many other former Auburn players' careers took.
"I'm sure there are a lot of guys who didn't have their eyes set on (coaching), but again it was a family atmosphere. When you sit there and realize what a change you made in your life, it affected you," said Rose, now entering his second season at Russell County. "He was a life-changer. You take a kid who never had nothing. You teach him to work, and plus you come out on coach Dye's name, by gosh you've got a lot better start in life. A guy like me now, I wasn't just like flat-out dirt poor, but I wasn't going to no college without football. I didn't have no car in college; I walked the whole time.
"He's a life-changer. Obviously, it's turned into a good living for a lot of us."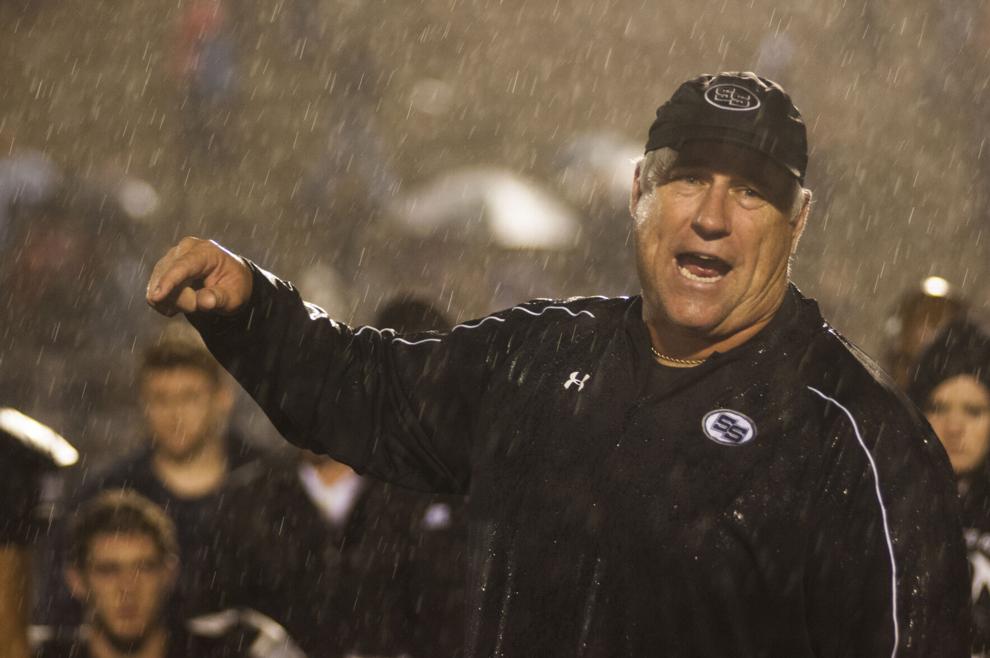 'He cared about you'
Smiths Station head coach Mike Glisson said Dye is very likely the reason he got into coaching as well. A former walk-on guard for Auburn from 1986-1988, Glisson explained that Dye instilled into each player — from the All-Americans down to the benchwarmers — the necessity of a hard day's work.
Glisson remembered telling Dye of his post-college plans and Dye half-jokingly replying that he thought Glisson was smarter than to become a coach. That never dissuaded Glisson from following in Dye's footsteps and eventually taking on several of the characteristics his former head coach was well-known for.
Glisson said he routinely reminds players in pre-game that six or seven plays on any Friday night will determine the outcome of the game much like Dye told his men every Saturday. More importantly, Glisson said he learned the importance of truly buying into each and every player and letting them see that on a daily basis.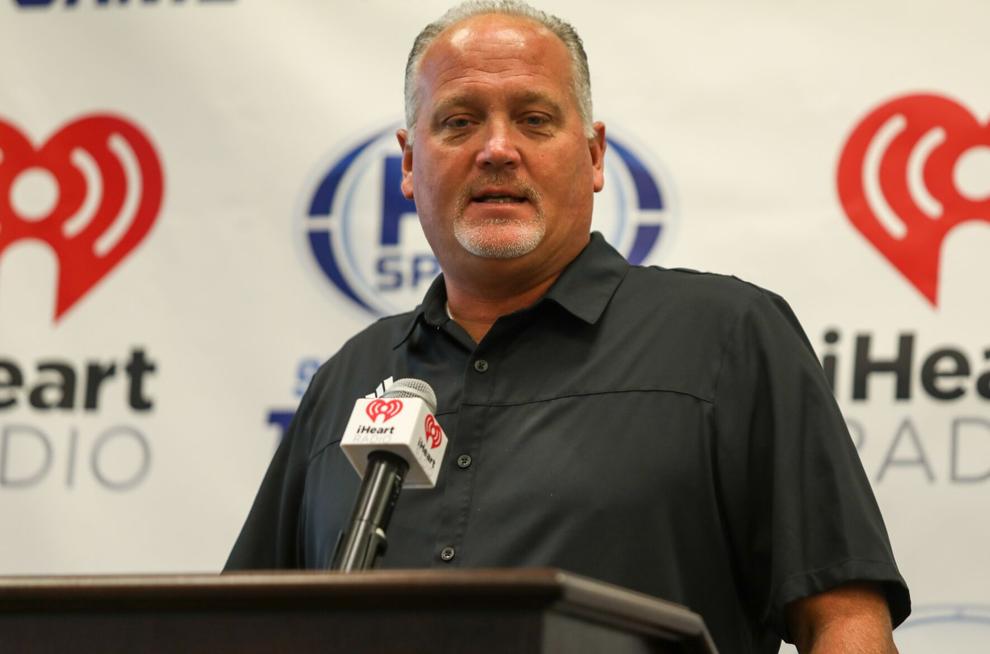 "He cared about you, and you knew he cared about you. He cared about every one of us, whether we were the star or not the star. He cared about all of us. That was important, too, and I think that's something that stuck with me through my coaching," said Glisson, who is entering his third season at Smiths Station. "The kids have to know that you care about them. If they know you care about them, they'll run through the wall for you. I think that's something I learned watching coach Dye and the way he did things."
Former Auburn walk-on quarterback and strong safety Jamie Williams was on Glisson's staff until recently moving into administration, and he heard many a speech from Glisson that reminded him of the ones Dye gave decades before.
Williams practically worshipped at the altar of Dye even before playing for him, and once he left Auburn he intentionally patterned his style after the legendary coach. Over his 22-year coaching career — which included four years as head coach at Montevallo and Gulf Shores — Williams made it a point to emphasize how toughing it out on the football field would pay off for players years after they were done playing.
"Anytime I addressed the team I made it a point to talk not about the game of football but about the game of life and that the things that you learn in football will carry you on through life," Williams said. "Those speeches are the epitome of coach Dye. I found myself doing the same thing. I was a head coach at Gulf Shores for two years, and that was my message after every game. 'Guys, if you keep working hard something good will happen. It may not come on that scoreboard, but it will become being a better husband and a better father.'
"I heard that from my own father growing up, and then to continue to hear that from a man that I respected and had so much reverence for just seared into my soul. It was just that ol' slow-country drawl. When I look back, I'm like, golly, all the times I talked to the team I sounded like coach Dye. He was definitely a big influence there."
'I don't think it will ever stop'
East Alabama added another Dye disciple this winter when Central-Phenix City hired Patrick Nix, who was recruited by Dye and was a freshman on Dye's final Auburn team in 1992.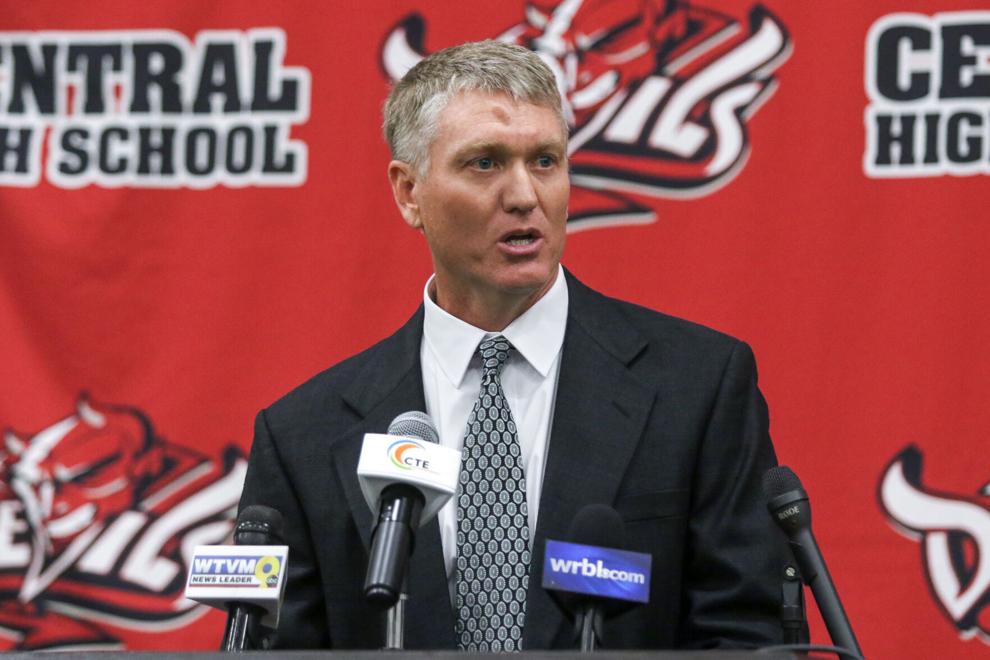 Nix was already on the path of becoming a coach thanks to his father, longtime coach Conrad Nix, but in retrospect he credited Dye's leadership and his demand for toughness from his players as an influence that he has carried with him during stops in high school and the collegiate level.
Nix said one of his major takeaways from Dye was the duality of being tough on players but loving them at the same time. It's comparable to Nix's relationship with so many other former Dye players who he faces on any given Friday night in the fall.
In Nix's mind, the fact so many young men followed Dye's lead and entered the coaching ranks is a product of the admiration they shared for their head coach.
"I think it says that we all wanted to be like him. To me, that probably speaks more than anything," Nix said. "It's amazing how many from that era went into coaching. I think it basically speaks to the love and respect that all of us had for coach Dye in the fact that we wanted to be like him. I think it speaks volumes to the legacy that coach Dye left in the coaching profession and with the players he coached, which is really awesome. That's what you want. Me as a coach, it's what I want."
Nix, Glisson, and Rose are far from the only coaches who played for Dye — former Tigers such as Tracy Rocker, Rodney Garner and Stacy Searels are among the Auburn alum coaching in the college ranks — but they represent a group of Tigers who mostly worked on the ground level that is high school football to influence the lives of so many.
That era of coaches have already begun to see their former players follow their lead as well, as Derrick Ansley — Rose's former player at Tallassee — is Tennessee's defensive coordinator and one of Nix's former players, Robby Brown, is the Miami Dolphins' quarterback coach.
Nix compared Brown's demeanor as a coach to Dye's, explaining it was a product of a trickle-down effect in which Nix was the middle man. It's a common occurrence given how so many were positively influenced by Dye and his work, and it's why the fingerprints Dye left on the game of football won't disappear anytime soon.
"You look through the ranks of how many guys are in coaching that other people have went into coaching because of. I think it just continues to go and will continue to go," Nix said. "I don't know that it will ever stop. As long as there's a game of football in this country, I don't think it will ever stop."