When Notasulga native Cecil "Bub" Langford Jr. met Pat Dye for the first time, it was safe to say Langford was not Dye's number one fan.
Langford recalled eating breakfast at the Pump House Cafe in Notasulga toward the end of Dye's tenure as Auburn head football coach when Dye walked through the door. All the other tables in the cafe were full besides Langford's, so Dye walked up and asked if he could share the two-person space.
Langford, a diehard Alabama fan, politely agreed, and Dye sat down and began his daily ritual of reading the newspaper. The two struck up a conversation over breakfast, and by the end of the meal Langford decided any preconceived notions he had about Dye were wrong.
That didn't, however, mean he would let the coach of his team's fiercest rival completely off the hook.
"I said something to the effect of, 'Well, you know, I've had a lot of people tell me that you're not very friendly, but I see I can see different than that because you're talking to me and I'm talking to you. We're getting along pretty well,'" Langford remembered. "I said, 'You know, Coach, there ain't but one thing wrong with you.' He looked at me with just the blankest stare, and I said, 'You know I'm an Alabama fan, and I grew up like every kid in the state of Alabama in the early '70s. There wasn't but one football team in my mind, and that was the University of Alabama.
"'I know you coached there. The only thing wrong with you is you coach at Auburn instead of Alabama.'"
Unbeknownst to both men at the time, Langford's playful jab was the makings of a friendship that only grew stronger over the next two-and-a-half decades. Langford became one of Dye's truly trusted companions, and the two bonded over countless topics outside of football all the way up to Dye's death on Monday at 80 years old.
Now, Langford is left relishing the memories that he, one of so many Crimson Tide faithful, created alongside one of the most beloved men in Auburn football history.
"Other than my dad, coach Dye meant more to me than any other man," Langford said. "Other than my dad, I looked up to him as much as anybody. He's been good to me and my family. I had a lot of good times with the guy. A lot of good times."
Through thick and thin
Langford's friendship with Dye began that day, but it didn't really take off until after Dye hung up his whistle.
Once he retired from coaching, Dye set his sights on some property in Notasulga, and Langford helped Dye get in touch with the owners of what is now Dye's Crooked Oaks property. Langford was running a grocery store in Notasulga at the time, and Dye would often pick up meat from the store or have it picked up for the hunting lodge once he got everything set up.
Thanks in part to those interactions, the two struck up a friendship that led to them eating breakfast together two or three times a week at the Pump House Cafe or the Torch 85 truck stop in Tuskegee, which became a tradition for the duration of their friendship. Langford quickly learned Dye's tendencies — namely not to interrupt him before he finished reading the paper — and the two would talk for hours on end about everything under the sun.
Dye would sometimes call Langford up and ask if Langford wanted to do a number of things, such as driving to Kowaliga Restaurant in Alexander City and meeting up with Dye's son, Pat Jr. Langford emphasized that Dye never asked him if he would do something; it was always if Langford wanted to.
Even though there was about a 22-year difference in age, Dye and Langford found that they had plenty in common over the years. Both men were early risers, which made their trips out for breakfast a natural experience. Each went through later-life divorces and subsequently had many conversations about marrying young versus marrying later on, and they shared an interest in hunting dogs.
"That relationship was one that — I think Coach felt like he could talk to me about anything that happened in his life and didn't have to worry about me passing judgment one way or the other being a little younger than him as to what he ought to do or what he should have done or how he should have done it, you know?" Langford said.
Dye also got Langford interested in gardening — particularly in Japanese maples. Dye went so far as to routinely stop by Langford's house and make sure Langford's were properly maintained.
"I actually had a picture of him somewhere trimming my trees," Langford said. "I sent it to some of my Auburn buddies who played for him and said, 'Damn, y'all need to pay this man more. He's out here doing yard work.'"
Langford and Dye shared lots of laughs over the years, but Dye was also responsible for one of the more meaningful gestures during one of the toughest experiences of Langford's life.
Langford's father, longtime Notasulga mayor Cecil "Bubba" Langford Sr., died on July 11, 2006. Dye had told Langford in the past how much he hated funerals, but when Langford opened the doors of the First Methodist Church of Notasulga for his father's service, one face immediately caught his eye among the crowd.
"It made me feel real proud and told me what my relationship with coach Dye was when I walked in," Langford said. "I can remember having my mom on one arm and my wife on the other arm. I know there were lots of people there, but the only person I could see in that church was coach Dye. It meant the absolute world to me."
Roll Tide and goodbye
Langford knew well enough when he first befriended Dye not to center the conversation on football given how overloaded Dye had always been thanks to rabid fans wanting to know how the Tigers would do that fall. That, however, doesn't mean they stayed away from the sport that made Dye famous by any means.
As their friendship grew, Dye regaled Langford with stories about Paul "Bear" Bryant, Kenny Stabler and all the other incredible experiences Dye had through the years. Dye dismissed Langford's notion that Dye should have stayed at Wyoming long enough to replace Bryant once he retired, explaining to Langford that he wanted to build his own program — which is exactly what he did at Auburn.
Even as a young boy, Langford knew about Dye thanks to Dye's nine seasons as Alabama linebackers coach. Dye's ties to the Crimson Tide ultimately led to what Langford now calls the "Ric Flair trip of my life."
In 2011, the 1971 SEC champion Crimson Tide had a 40-year reunion as part of Alabama's home game against North Texas. Dye invited Langford and his wife to join him for the reunion, which included a quick flight from Tuskegee to Tuscaloosa and Alabama assistant athletics director for donor programs Tommy Ford picking the trio up in a limousine.
After Dye watched Auburn take on Clemson on television that morning, he met with old players and other former assistants before the trio settled into fellow coach Mal Moore's 50-yard line box. Dye, Langford and his wife stayed until halftime, at which point they left the stadium then jumped back on a flight bound for home.
"We were back in Tuskegee in 22 minutes," Langford said. "I was home to watch the fourth quarter."
Langford said Dye was emotional on the flight back, which was not unlike what Langford saw three weeks ago this Sunday when the two spent one more special day together.
Dye had just gotten out of the hospital that Saturday when Langford called and asked if he could bring him a newspaper and a biscuit the following morning. Dye refused, explaining what he really wanted was for Langford to pick him up.
Langford did as he was asked the following morning, and the two left Notasulga headed to the Auburn campus. Once they got to Jordan-Hare Stadium, Dye pointed out the spot near Tiger Walk where he wanted his statue before he and Langford drove around a barricade to see the statues of Bo Jackson, Pat Sullivan and Cam Newton on the other side of the stadium.
By the time the two headed back to the farm, Langford said Dye was overcome with emotion.
"He told me that it was a shame that somebody has to get in the shape that he was in for people to let them know that they loved him," Langford said. "I said, 'Coach, everybody in this area loves you. All the Auburn people love you. Hey, I ain't an Auburn man, and I love you.' He said, 'That means a lot to me.' I said, 'Well, Coach, it don't show no signs of weakness for you to shed a tear.'
"I got to spend two-and-a-half to three hours with him. He was himself. He was weak and tired."
Dye's condition only worsened from that point. Langford said he drove down the hill by Dye's driveway last Sunday morning and couldn't help but cry when thinking about what was by then imminent.
By the next day, Dye had passed away.
Langford has memories upon memories from the time he spent with Dye along with a few souvenirs, including an autographed picture that Dye inscribed, "Roll Tide! — 1965-1973" — the years he was a Crimson Tide assistant. Langford chuckled when he thought back to watching Dye talk to strangers at the truck stop, adding there were so many hunters who stopped by and had no idea who Dye was as they chatted before heading out.
Langford met Dye for the first time nearly 30 years ago all thanks to an empty seat at a table. Even though that seat is empty once again, Langford is at peace knowing his friend isn't suffering and that the two undoubtedly made the most of their time together there.
"I'll miss the side of him that a lot of people didn't see. He wasn't just a football coach. He was a caring person that helped anybody in the world if they needed it," Langford said. "I'll just miss the camaraderie of being with him. I had such a good time with him. He knew he could count on me and I would do anything I could do to help him. I could have called on him day or night for anything, and I know he would have been right there.
"I can tell you that eating breakfast will never be the same."
A distinguished citizen
AU Football Heisman Statues unvield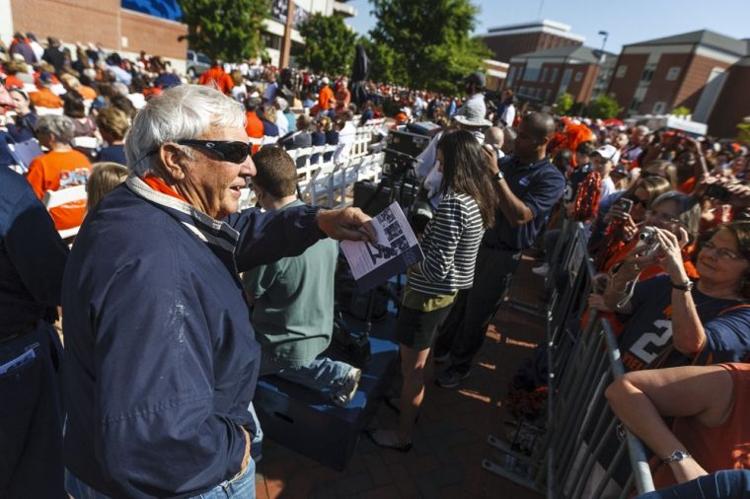 Good Ol' Boys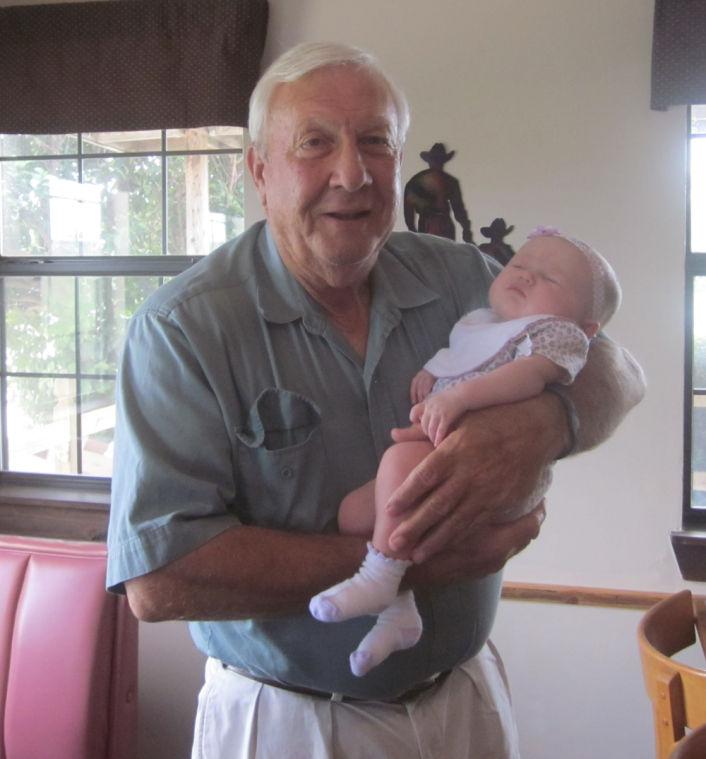 GAMEDAY: Auburn vs. West Carolina 01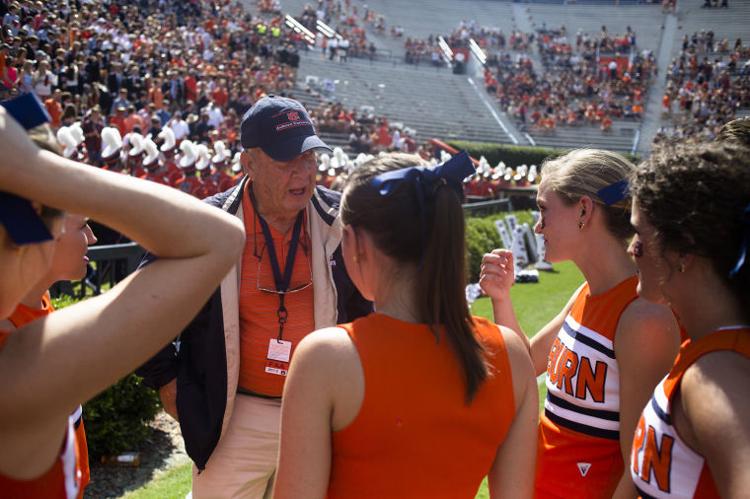 GAMEDAY: Auburn vs. West Carolina 03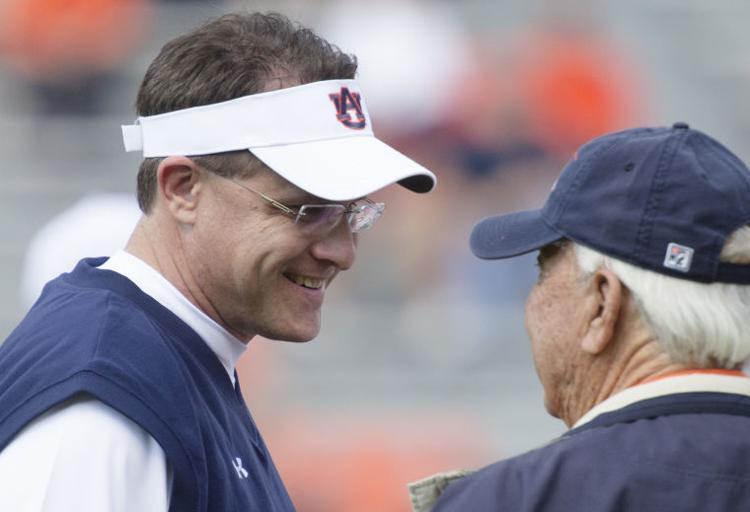 Denim and Dye: 'Blue Jean Ball' benefits nursing students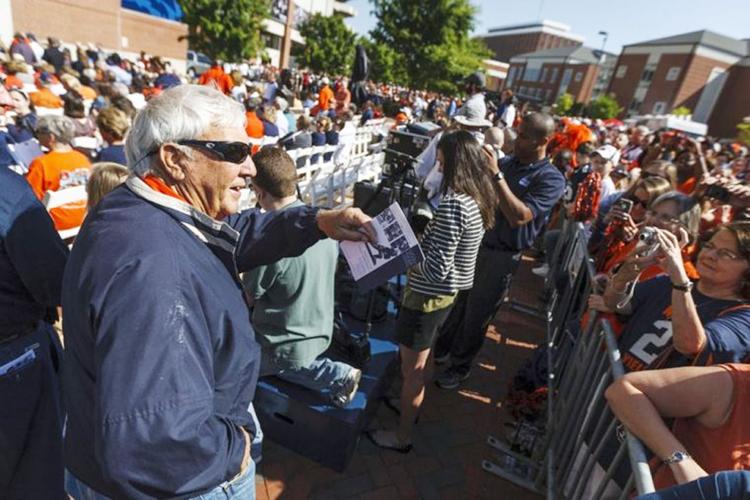 Toomer's tree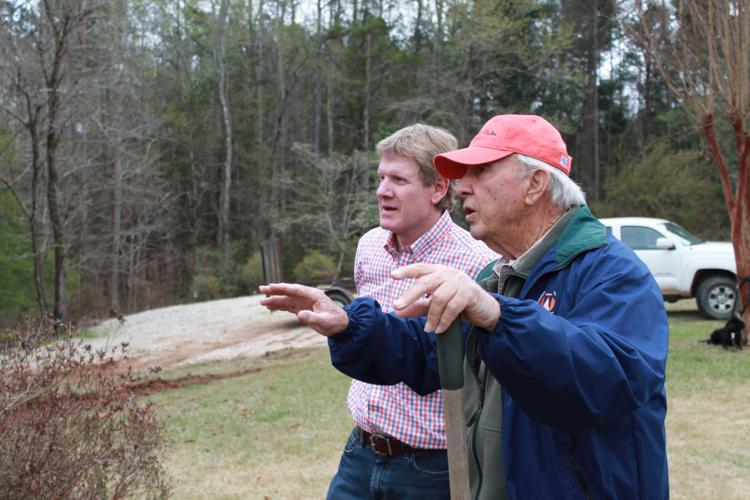 Toomers Tree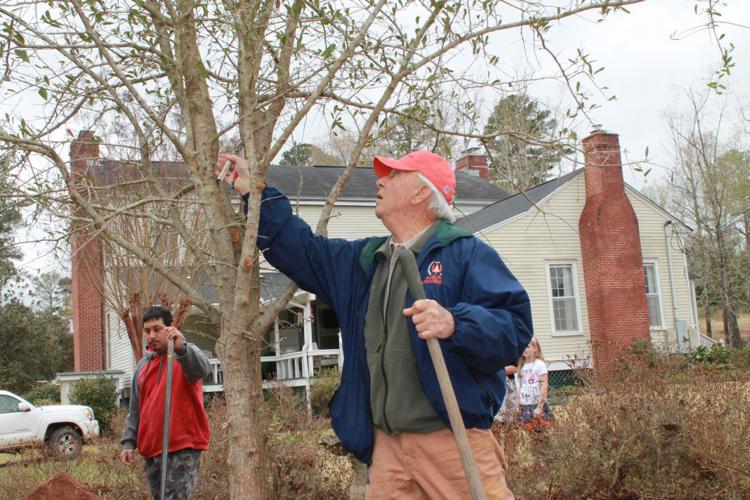 Toomers Tree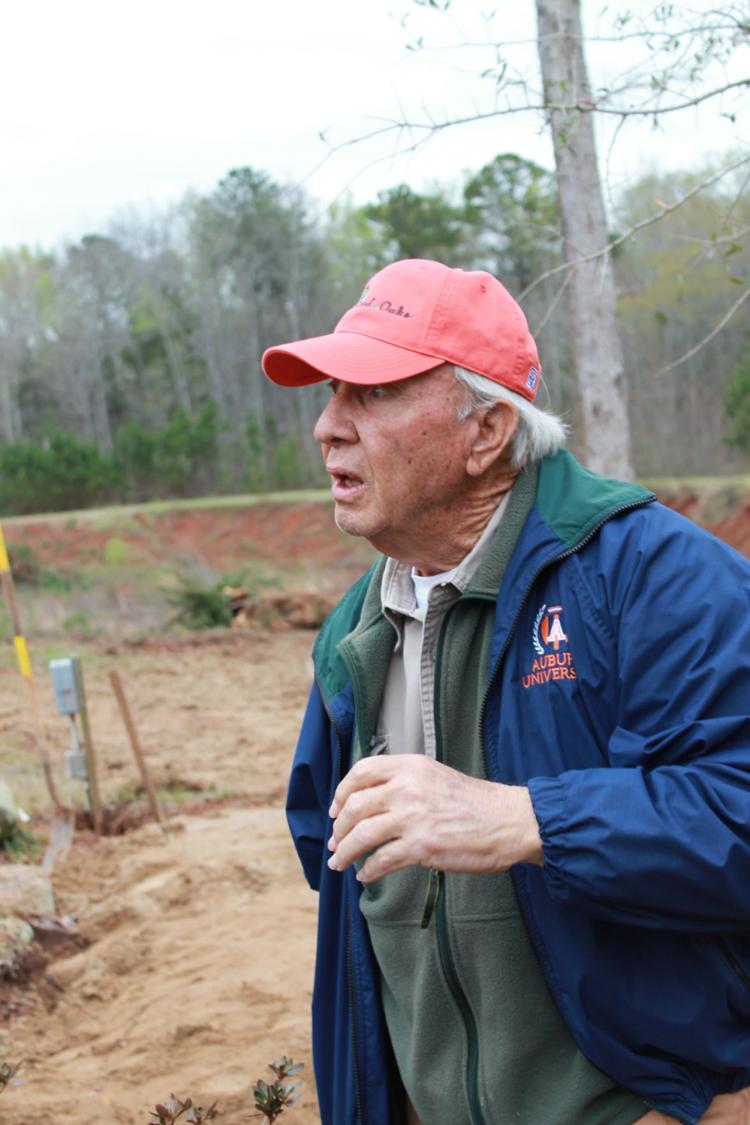 Auburn University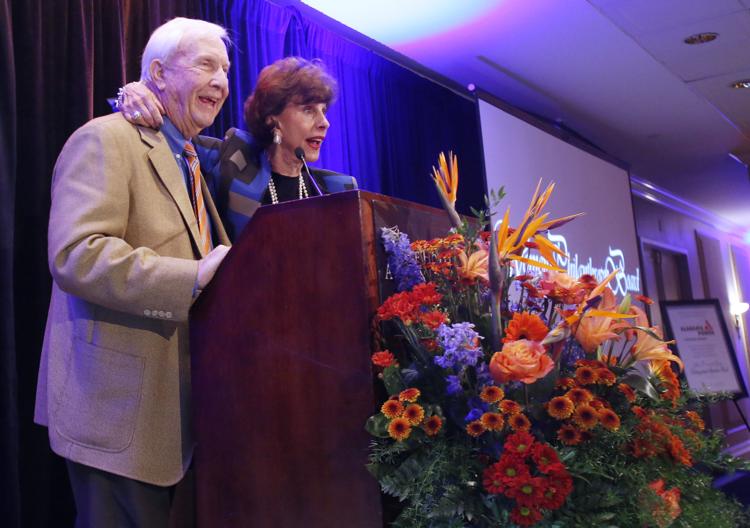 Hudson Family Foundation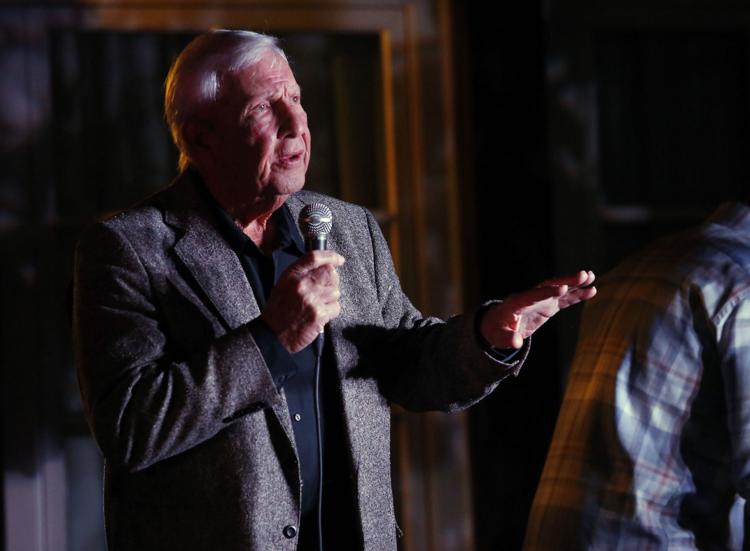 AU Alumni Association honors five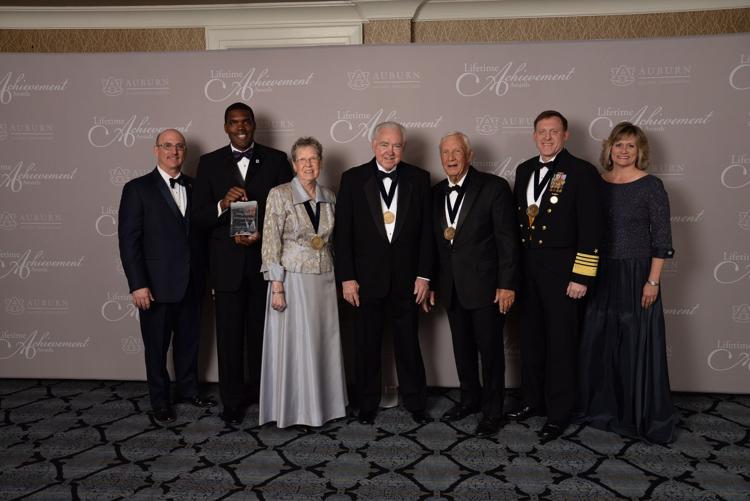 Pat Dye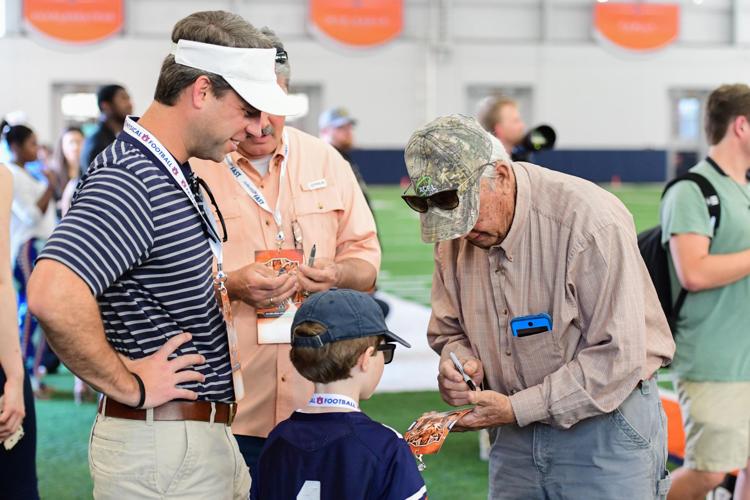 Cosch Dye looks in during tree removal from Wittel Property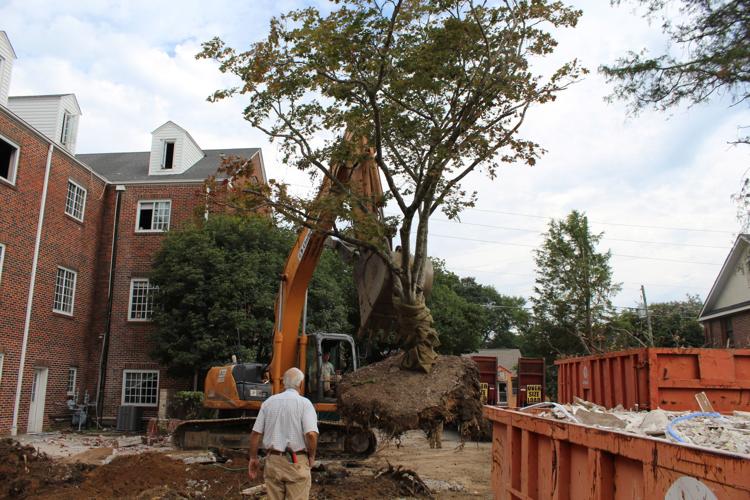 Pat Dye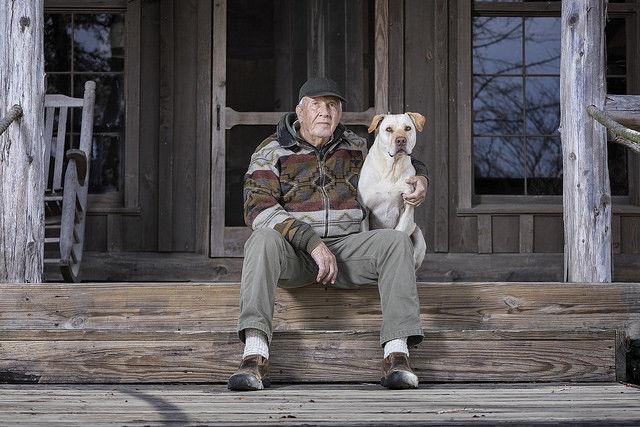 Auburn vs. Liberty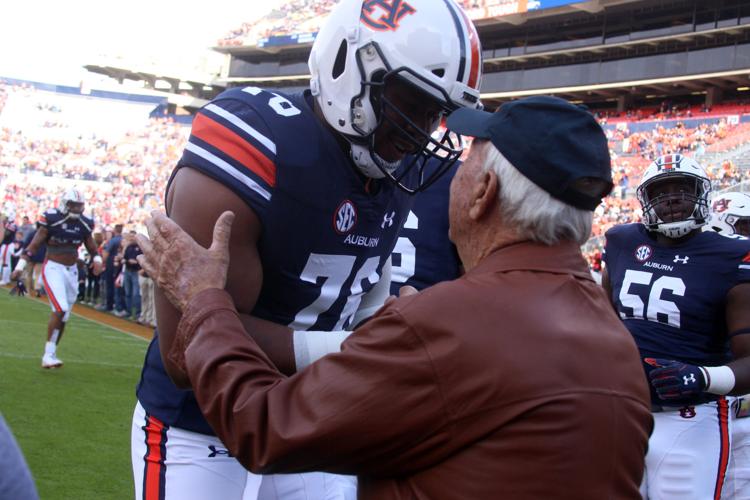 Honoring our Veterans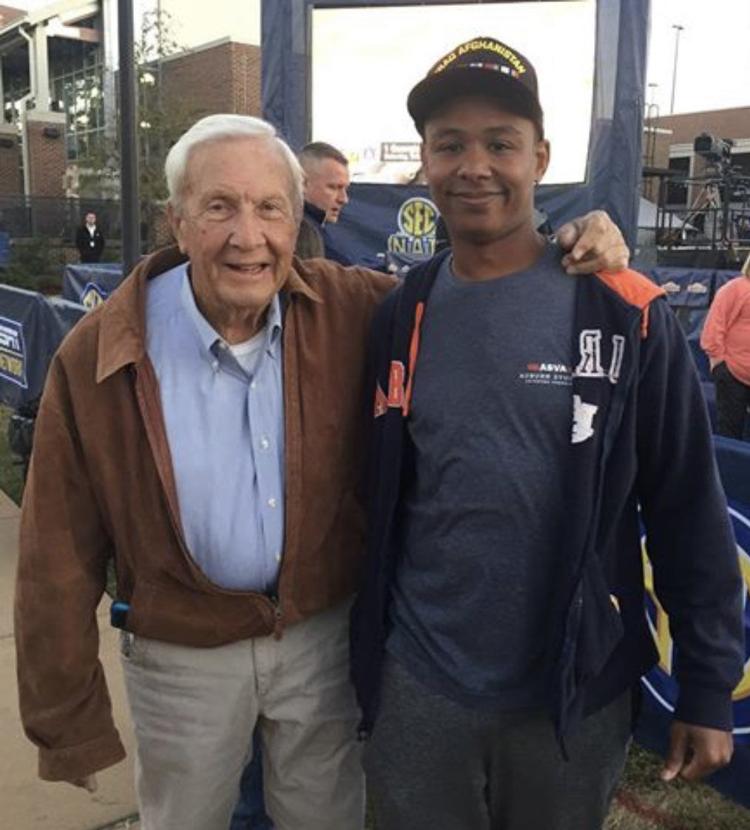 Be the first to know
Get local news delivered to your inbox!