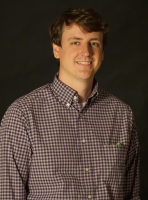 Beauregard has named Justin Jones as the new head coach of the Hornets football program.
Unique Thompson has fielded plenty of questions in the lead-up to Thursday's WNBA Draft. She laughed as she thought about what might've been the hardest one: "Are you ready to be a city girl?"
Steven Williams did it again in Atlanta.
Johnnie Harris is tasked with building the Auburn women's basketball program from something close to the ground up. But she's been here before.
Auburn High senior Morgan Jones fired a second-round 66 on Tuesday to race away from the field and lead Auburn High girls golf to a team win a…
Ryan Olson picked up the save in the seventh inning, forcing a groundout then firing two strikeouts to finish the job, and the Auburn High bas…
After just a few moments talking with her new players, Johnnie Harris had heard everything she needed to hear. "The first thing they wanted to know is, 'When do we get on the floor?'"
There was no postseason for Auburn this year, but the Tigers sharpened their teeth against some of the postseason's best.
Auburn has found its next women's basketball coach, in a woman who helped build Mississippi State into a power.
Auburn High's comeback bid came up just short in Friday's battle between the top two teams in Class 7A.
View all