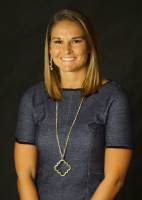 Auburn City Schools is already dealing with COVID-19 cases just days after the school year began.
A 32-year-old is facing murder charges in connection to an accident on Interstate 85 in April that killed a father and his daughter.
East Alabama Medical Center is reminding the community to be aware of the signs and symptoms of COVID-19 as students return to school.
A Smiths Station man is dead following a fatal crash near Smiths Station on Monday afternoon. 
A 22-year-old is facing charges in connection to the shooting into an Opelika police car. 
East Alabama Medical Center is not alarmed despite a slight uptick in COVID-19 hospitalizations during the weekend.
Two teens are in custody and a third suspect is on the loose after an Opelika Waffle House was robbed at gunpoint early Saturday morning. 
Two suspects are in custody and another remains on the run after individuals inside a car shot into an unmarked Opelika police vehicle with a …
Opelika police are investigating after three people, including a 16-year-old, were shot early Saturday morning.
View all